ENLIGHTENING children about the harsh realities of climate change while attempting to shield them from possible eco-anxiety can be a daunting balance to strike.
However, Tenaga Nasional Berhad (TNB) has found the perfect approach to circumvent this.
The national electricity utility in Malaysia in partnership with Star Media Group (SMG) has rolled out an educational programme to create a relaxed and interesting learning atmosphere for school-goers to better understand their role in maintaining nature for a more sustainable future.
Themed "Powering the Future", the school engagement campaign promotes awareness on energy safety, offering helpful energy efficiency tips, while nurturing future climate change activists with leadership qualities and self-confidence.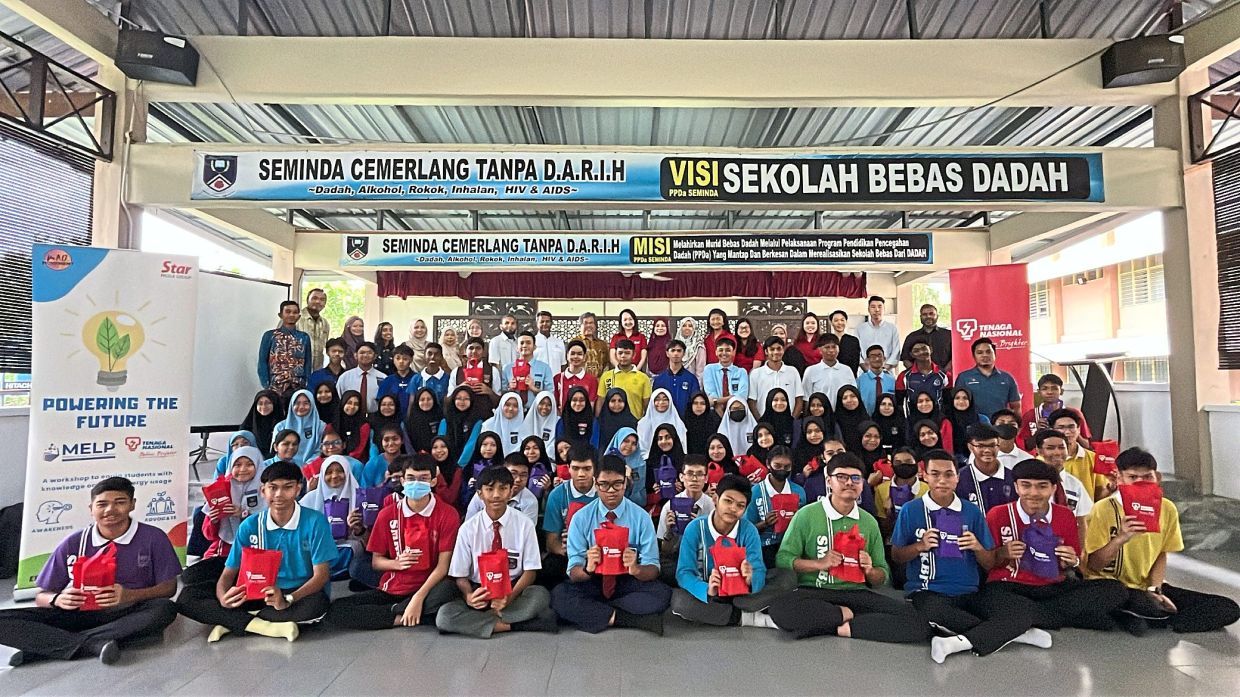 TNB has rolled out its school engagement campaign that creates a relaxed and interesting learning atmosphere for school-goers to have a deeper understanding of the energy sector and the need for transition towards renewable energy sources.
It also exposes school-goers to a deeper understanding of the energy sector, the current energy generation process as well as the need to transition towards renewable energy sources through an engaging series of carefully curated and customised workshops.
Taking place from August to September, the engagement series – which includes fun simulation activities and games – is being conducted at 10 selected urban and sub-urban primary and secondary schools in the Klang Valley.
Expecting about 800 students to participate, TNB believes the campaign would help them gain a better understanding of the interconnected nature of United Nations Sustainable Development Goals (UNSDGs).
The main objective of this workshop is to foster and increase awareness of the students from a young age towards renewable energy to drive sustainable change, through sharing information about electricity efficiency and electricity safety, and TNB's commitment to environmental sustainability and the Energy Transition (ET) agenda.
The initiative will also broaden children's knowledge on optimum energy consumption by reducing reliability on fossil fuels as thus, lowering greenhouse gas (GHG) emissions.
According to TNB, these workshops are expected to inspire younger generations and communities to strive for a more sustainable future, fostering deep appreciation to adopt a more energy efficient lifestyle.
Through the programme, TNB aims to instil greater awareness on the importance of energy efficiency to school-going children and encourage their families to adopt a smarter and greener lifestyle in the long term.
Encouraging the participating students to be sustainable energy ambassadors, TNB hopes the students' responsibility does not come to an end when the programme concludes.
TNB wants the students to practise what they've learnt when they return home and share all the knowledge about energy-efficiency lifestyles that were acquired through the programme to family members, friends and neighbours as it can help increase awareness on the avoidance of energy waste involving various electrical appliances such as lights, air conditioning and fans, among others.
The Powering The Future series is part of the nationwide initiative, Malaysia Energy Literacy Programme (MELP), that was launched by Natural Resources, Environment and Climate Change Minister Nik Nazmi Nik Ahmad.
Its key mission is to enhance the public's understanding about the energy sector, the importance of energy transition into renewable energy sources and the role of environmental, social and governance (ESG) principles in the energy industry as part of achieving global sustainability.
Subscribe now to our Premium Plan for an ad-free and unlimited reading experience!