State expects to welcome 24 million domestic tourists by year end
THE number of foreign tourists to Selangor is expected to recover to pre-pandemic levels next year, an optimism buoyed by the loosening of travel restrictions worldwide.
Tourism Selangor chief executive officer Azrul Shah Mohamad said the state currently recorded an average of 5.9 million international visitors each year.
"Before the Covid-19 pandemic, Selangor used to receive up to seven million foreign tourists annually.
"We expect this figure to return in 2024," he said.
Juliana and Azrul at Tourism Selangor's booth, which was part of Matta Fair held at the Malaysian International Trade and Exhibition Centre. The fair also featured entertainment including a dance (below) for Pusing Selangor Dulu Fiesta.
As for domestic tourists, Azrul said Selangor was expecting to receive some 24 million visitors this year.
"We don't have the figure on expected tourism receipts, but we are working closely with Tourism Malaysia to promote our attractions," he elaborated.
He said this when met at the Malaysian Association of Tour and Travel Agents (Matta) Fair at the Malaysia International Trade and Exhibition Centre, Kuala Lumpur.
The three-day event had some 1,300 booths from various tourism operators that offered international and domestic travel besides hospitality services.
Azrul, who launched the Tourism Selangor booth, had hoped that displays by Selangor's tourism operators would attract some 70,000 people.
He said at March's Matta Fair, Tourism Selangor had drawn in 30,000 visitors and earned RM150,000.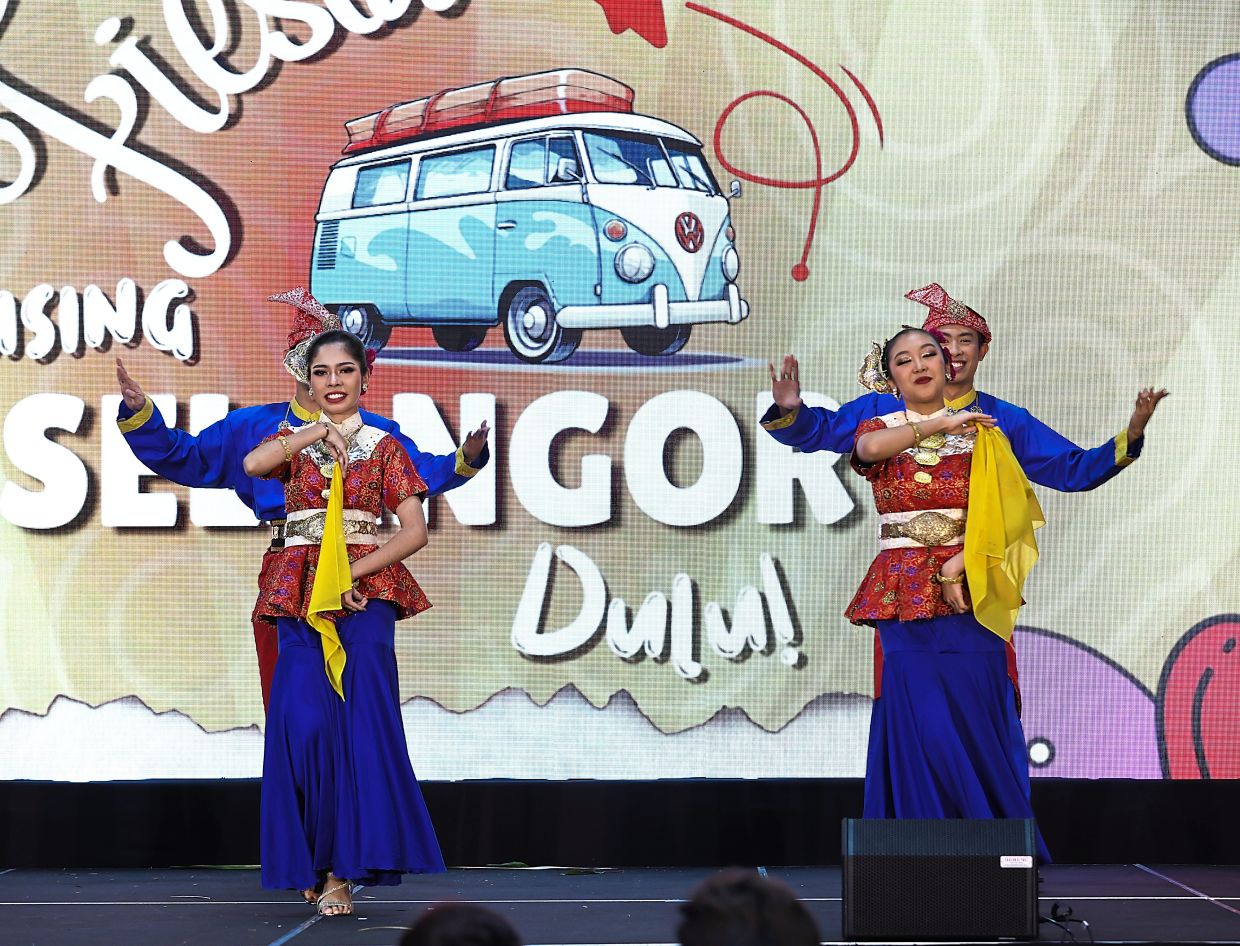 For the latest edition, they hoped to sell RM250,000 in tour packages from 20 booths offering ecotourism, theme parks and sports tourism, among others.
Also making an appearance was Tourism Selangor ambassador and actress Che Puan Juliana Sophie Johari Evans.
She hosted quizzes about tourism attractions in Selangor, gave prizes to winners and checked out the booths.
Among attractions featured were SplashMania Theme Park, Rumah Hutan Terapi Alam, GM Klang, Jumpstreet Asia, Chocolate Museum, Selangor Fruit Valley, Farm Fresh@Universiti Putra Malaysia and Sky Mirror in Kuala Selangor.
Tourism Selangor also held a contest on TikTok to promote attractions in the state, offering cash prizes of up to RM5,000.
The previous Matta Fair in March drew 180,000 visitors, generating over RM300mil in sales, including RM34mil in sales of domestic products.
Subscribe now to our Premium Plan for an ad-free and unlimited reading experience!