The Social Welfare Department's latest requirements issued to operators of home-based childcare service have left the latter feeling helpless over what to do next.
StarMetro caught up with two women running the business in Shah Alam and discovered that one had stopped operations while another plans to do the same soon.
Siti Nursyuhada Ahmad Termizi is calling it quits because she cannot meet the new requirements.
The single woman with mild cerebral palsy said her condition did not deter her from standing on her own feet and caring for the children.
ALSO READ: Daycare dilemma
"I don't want to be summoned by the local council for not having the necessary approval to run my business," said Siti Nursyuhada, who has a diploma in early childhood education.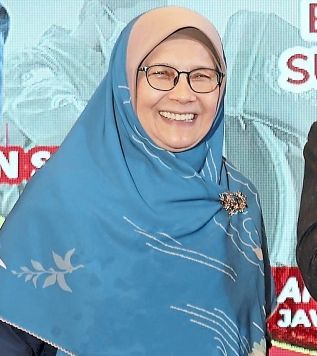 Dr Siti Mariah says home-based childcare services are vital, especially for frontliners.She plans to look for other business opportunities and quit the non-promising future of the home-based childcare sector.
In January, the Social Welfare Department required all registered home-based childcare business owners to adhere to more strict rules by the respective local authorities by January 2023.
The new rules for daycare operators include getting approval from the Fire and Rescue Department as well as meeting all requirements set by local councils and the Health Ministry.
Some local councils required home-based childcare centres to be run from corner-lot houses while others needed the property's layout plans, which require the services of an architect.
Siti Nursyuhada, 36, has been running her childcare business from a rented terrace house in Shah Alam since 2018.
She said she could not fulfil the requirements, and the cost to care for the children would increase if she were to pay higher rental for a corner-lot house.
For 32-year-old Norazizah Mohd Boustamin, who has been a home-based childcare provider since 2012, business has come to an end.
She earned over RM2,000 taking care of five children in an apartment in Shah Alam, but had to stop operations last month.
More than the income, she said, it was the joy of caring for the children and the relationship she fostered with them that she treasured the most.
"I have stopped my service. It was a difficult decision and I do feel sad about it.
"I closed because I live in a three-room apartment and cannot rent a corner-lot house here in Shah Alam as the rent is about RM2,000, which I cannot afford," said Norazizah, who has a diploma in childcare.
She plans to venture into a small-time food business.
Norazizah closed her business for good last month and plans to concentrate on something else to make ends meet.
Proposed solutions
Selangor public health, unity, women empowerment and family committee chairman Dr Siti Mariah Mahmud said regulations set by the fire department and local councils were not suitable for home-based childcare businesses.
She suggested that such establishments needed to be reclassified as social essential services and not be imposed with the same regulation as institutionalised childcare and community childcare centres.
Taska komuniti (community childcare centres), taska (institutionalised childcare centres) had to adhere to stricter regulations as stated in the Child Care Centre Act 1984 and Child Care Centre Regulations 2012, she said.
Dr Siti Mariah said home-based childcare services were now included in these two legislations, which should not be the case.
"These operators are facing a situation where they are unable to fulfil the strict regulations imposed by local councils who classify them as business entities.
"They also cannot fulfil the fire department's regulation such as the need to have two exits in their place of operation.
"How do you have two exits in flats?" she asked, adding that such business was operated mostly from flats and houses resided by families.
She said the women running the business would usually have children of their own and also care for other children.
"The childcare business at residential homes do not make huge profits. In fact, they are a great help to families who live there.
"My view is to create a new Act and maybe call it Social Essential Act," she added.
She said she had raised the matter with Women, Family and Community Development Minister Datuk Seri Rina Harun who agreed to address the matter.
Dr Siti Mariah said most home-based childcare services cared for only four to nine children, and they were mostly in flats where the M40 or B40 communities lived.
"All the building plans were approved by the local council and fire department.
"Are the councils now not recognising the same building they found safe earlier? How can you have two exits in flats or apartments? They can't afford to redraw floor plans by architects," she added.
During the Covid-19 pandemic lockdown, Dr Siti Mariah said the taska were closed and frontliners did not have anyone to care for their children.
"The change of the classification of home-based childcare services could help during a situation like the pandemic," she said.
Dr Siti Mariah said Selangor had allocated RM2mil last year to help with the childcare issue for hospital staff and children of government staff who had to work during the pandemic.
"We need these women to take care of the children. Selangor is offering childcare intensive courses by Yayasan Warisan Anak Selangor (Yawas).
"We are training child minders and offer them safety, health and cleanliness courses.
"Now we just need the support of the Federal Government to ensure these women can continue their home-based childcare services," she added.
Segambut MP Hannah Yeoh said the situation faced by home-based childcare operators reflected the lack of understanding for the childcare industry.
She suggested for better coordination between the concerned ministries.
"The childcare industry is suffering without subsidy and assistance," said Yeoh, a former deputy women, family and community development minister.
Subscribe now to our Premium Plan for an ad-free and unlimited reading experience!