A child's early experiences profoundly impact his or her long-term cognitive, social and emotional development, which will have long-lasting effects on academic achievement, social skills and overall well-being, says Universiti Putra Malaysia (UPM) neuroscientist and anatomist Assoc Prof Dr Cheah Pike See.
"The quality of nutrition, care and stimulation a child receives during the first five years is essential for optimal development," says Dr Cheah.
Ara Damansara Medical Centre consultant paediatrician Dr Rakhee Yadav adds that 90% of brain development happens during these first five years of a child's life.
"Children require three foundational building blocks - nutrition, bonding (emotional support) and parental stimulation – for lifelong holistic development intellectually, emotionally and socially to contribute to their intelligence quotient (IQ) and emotional quotient (EQ)," says Dr Rakhee who is also on the committee of the Malaysian Paediatric Association (MPA).
While IQ refers to a child's cognitive abilities, including language development, problem-solving skills and memory, EQ is a child's ability to recognise and manage emotions, as well as the ability to empathise with others and build positive relationships.
Holistic development is the balance of both IQ and EQ. It helps a child develop necessary skills for life, including handling stress, building social connections and living life confidently, she says. Both Dr Cheah and Dr Rakhee were spokespersons at last weekend's The Holistic Brain Expo: An Educational Expo for Future-Ready Kids.
Good nutrition plays a crucial role in children's brain development, as the brain requires a constant supply of nutrients to function. This is essential for the growth and development of brain cells, as well as the formation of neural pathways that support learning and memory, adds Dr Rakhee.
The right amount of Docosahexaenoic acid (DHA), a major lipid in the brain essential for normal brain function, helps children with IQ and EQ development, she explains, adding that good food sources are fatty fish, eggs, nuts and dairy.
Dr Cheah says the development of several areas are required for balanced IQ and EQ. Photo: Dr Cheah Pike See
The need to feel secure
The environment a child grows up in plays a significant role in brain development.
"Children who are raised in a safe, nurturing and stimulating environment are more likely to have higher IQ and EQ, so it is important for parents, caregivers and educators to provide such a space for children. They need to feel secure and loved to develop positive self-esteem, emotional resilience and healthy social skills," she says.
Parental stimulation also plays a crucial role, she adds. "Studies show that a stimulating environment, both inside and outside the home, can significantly impact a child's cognitive, emotional and social development."
Recommended activities and experiences beneficial for promoting healthy brain development in children include reading to them, singing and music, playtime (engaging in stimulating activities), outdoor activities and interactive conversations.
Holistic intelligence development is necessary to prepare a child to be future-ready.
"In today's fast-paced world, children need to be equipped with the ability to navigate and thrive in a constantly changing environment. Advances in artificial intelligence (AI) and automation may cause parents to worry about the security of their children's career paths and opportunities.
"The current prevalence of mental disorder among Malaysian children aged between five and nine is estimated at one in every 20 kids. Young children and teenagers are prone to poor mental health but they rarely come forward to seek help," says Dr Rakhee.
"Research shows that both IQ and EQ are important for children's long-term success and well-being. While IQ is associated with academic achievement, EQ plays a crucial role in social and emotional development, which has a significant impact on a child's mental health and overall happiness," she adds.
The development of EQ has been a growing focus in Malaysia with an increasing emphasis on social and emotional learning in schools and early childhood education programmes. Research reveals EQ is twice as important as IQ because EQ accounts for 67% of the abilities that are necessary to create better leadership skills in the future, says Dr Rakhee.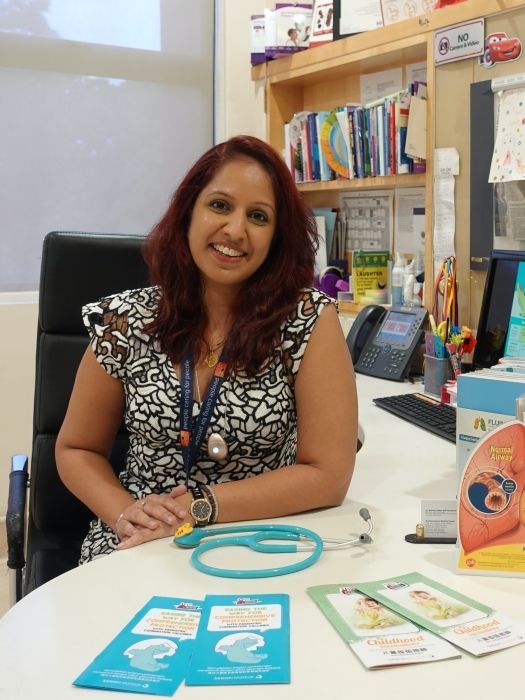 Dr Rakhee says children require three building blocks – nutrition, bonding and parental stimulation – for lifelong holistic development. Photo: Dr Rakhee Yadaf
Holistic development needed
Dr Cheah highlights that there are several developmental areas needed for a balanced IQ-EQ: cognitive (critical thinking, problem-solving, and decision-making skills), social-emotional (self-awareness, self-regulation, empathy and social skills), physical (motor skills, health literacy and physical fitness), creative (imagination, curiosity, and artistic expression), and ethical and moral (values, ethics and responsible decision-making).
Dr Rakhee says that one of the biggest challenges in developing holistic intelligence is the overuse of digital devices by children, including smartphones, tablets and playing video games.
"While technology can be beneficial in some ways, excessive screen time has been linked to a range of adverse effects on cognitive and social development, including a decrease in attention span, inability to regulate emotions and lack of social skills. The use of gadgets, especially during meal time, negatively impacts children's eating habits, leading to more picky eating which can eventually cause inadequate nutrition intake," she says.
Excessive screen time is proven to be detrimental to a child's well-being. Photo: Pixabay
"With many children spending more time indoors and engaged in sedentary activities, they may miss out on the benefits of physical and outdoor activities, such as improved brain function and better academic performance," she adds.
Stress and anxiety can also impact children's brain development. With the pressure of school, social media and other external factors, children may experience high levels of stress, which can lead to negative effects on the brain, such as impaired memory and attention.
Some parents and caregivers may not be aware of the importance of holistic brain development, so it's necessary for them to learn the right approach on how to nurture their children to prepare them for the future.
Subscribe now to our Premium Plan for an ad-free and unlimited reading experience!