For a science fiction monster as popular as the Predator, its feature film output has been disappointingly mediocre. It has been 35 years since the original Predator movie, where we first saw the highly-evolved, ultimate hunter-alien match wits with Arnold Schwarzenegger's Dutch in the jungles of Central America.
Amber Midthunder as Naru in Prey.Since then, there have been three sequels (1990's Predator 2, 2010's Predators, and 2018's The Predator) that have ranged from disappointing to mildly entertaining, and two crossovers with the Aliens franchise that should be put back to the chopper.
However, with Prey, which premiered on Disney+ Hotstar today (Aug 5), the Predator could finally be getting the respect it deserves.
Directed by Dan Trachtenberg (10 Cloverfield Lane) the movie is set in 1719, where Naru (Amber Midthunder), a young Native American from the Comanche Nation striving to prove herself as a hunter amongst her people, goes up against a lone Predator alien.
The movie also stars newcomer Dakota Beavers, Dane DiLiegro, Stormee Kipp, Michelle Thrush, and Julian Black Antelope.
Midthunder, whose screen credits include Liam Neeson actioner The Ice Road as well as TV shows like Legion, Longmire and Banshee, said that the cast had to go through a four week 'boot camp' to prepare for the physicality of the movie.
"The movie was entirely physical. Dakota, and I, and the other boys in the movie all did a four-week camp before we started shooting. We did weapons training, Comanche-style archery, spears, tomahawks. and all that," she said during a recent virtual interview with StarLifestyle.
"I really enjoy doing action. But I also find that I enjoy doing anything that has good filmmakers and a good story and characters," Midthunder said. "So action is not the only thing I've done, and it's definitely not what I feel limited to or what I want to be limited to."
Midthunder plays
That being said, she does go up against a Predator after all, one of the most formidable foes an action hero could face. And it's no surprise that she wanted to experience as much of it herself as possible.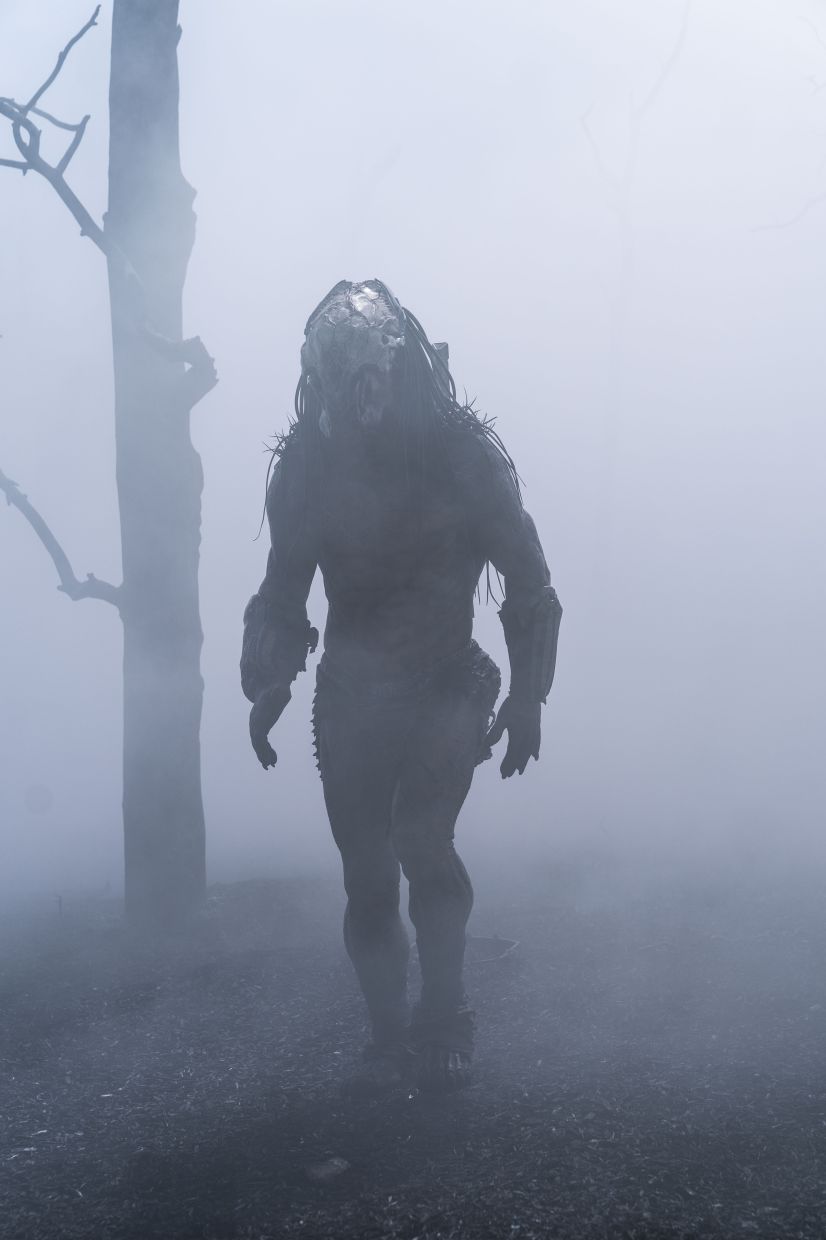 With Prey, the Predator finally gets a follow-up to the 1987 original that it deserves."I learned every single stunt sequence in every single fight in its entirety! I also had two amazing stunt doubles, and they were both amazing," she said.
"But yeah, I wanted to do as much as I possibly could. If I could have done it by myself, I would have. So we ended up finding cool, creative solutions to be able to do that."
While she is grateful to be a lead female action hero, Midthunder, who is not from the Comache tribe but is Assiniboine Sioux, is proudest of what Prey accomplishes for America's indigenous communities.
"I think that like having an a native female action hero is such a big deal. And it's such a big accomplishment especially for Fox and Disney to get behind this," she said.
"That, more than anything, means the world to me. And then to hear that people like it and get a vote of confidence that we have done a good job to represent like a strong female and native people ... That is what I'm most excited by."
Dakota Beavers and Amber Midthunder tried to do as many of their own stunts as possible.
Prey is Beavers' first feature film role, and as Taabe, brother to Naru, he plays the role of warrior and protector of his tribe, and also faces off with the Predator at one point.
According to the actor, who is also the lead singer and guitarist for a band called Westernboy, coming into this for his first ever major acting role was a little overwhelming for him at first, but he eventually enjoyed every aspect of filming the movie.
"I definitely enjoyed physical activity (before getting the role). But for this in particular, they wanted me to do a lot of cardio, so there was a lot of running and a lot of preparation to fight. The running for me was not so much fun, but in the end it paid off!" he said with a laugh.
He certainly would have needed all that prep work, as his role was an all-action role that involved not just a lot of running, but fighting, jumping, and even wire-work as well.
"I told (stunt coordinator) Steven McMichael that I wanted to do all my own stunts if I could. In fact, I told him I wanted to do them all!" he said. "I got to do all the fighting scenes, all the horse stuff, and some wire work too. It was a lot of fun."
Prey is now streaming on Disney+ Hotstar.
Subscribe now to our Premium Plan for an ad-free and unlimited reading experience!