A street fighter, a professional hitman, a tomb-raiding adventurer, a mushroom-chomping plumber ... in a videogame, you can be all these characters, and more.
A good game allows you to immerse yourself in a fantasy world, whether it is a post-apocalyptic one filled with zombies, or a cute, pastel-coloured one with mushrooms that make you grow bigger. The best ones are more than just games – they are fantastic experiences that can make you completely lose track of time, and even make you forget about real life for a while.
This brings us to videogame movies. Unlike games which you can play on and on – sometimes for hours on end – movies have a limited time to hold your attention. You can't control the character in a movie either. Without that crucial hands-on interaction, movies based on videogames tend to be a bit anticlimactic, to a gamer at least.
Some of the best videogame movies have been those that were not even based on real games in the first place.
Disney's Wreck It-Ralph (2013) was like a love letter to videogames; while Scott Pilgrim Vs The World may have been a comic book adaptation, it embraced the spirit of gaming wholeheartedly.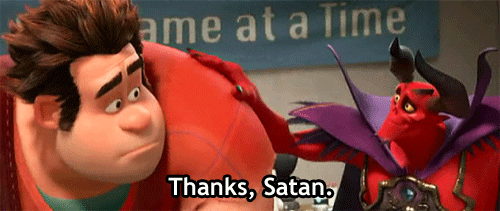 And who could forget Tron, which fulfilled many a geek's wish of actually getting inside a videogame?
On the other end of the spectrum is Adam Sandler's recently-released Pixels. A few nostalgia-evoking scenes involving Pac-Man and Donkey Kong aside, the whole movie crashed harder than Sonic the Hedgehog running at full speed down a ditch.
But what about movies that were based on actual videogames? Well, let's put it this way: This started out as a "Top 10 best videogame movies" kind of story. But after struggling to come up with even five, it became apparent that no one has actually made a really good videogame movie.
The best of them have been mindless fun and entertainment, but most of them are borderline B-grade movies with cheesy dialogue, bad visual effects, and downright terrible production.
Remember 1999's Wing Commander or even last year's Need For Speed? Yeah, we don't either. But here are some that we actually do remember.
Fight! Movies based on beat-'em-up videogames
You would think it'd be easy to make a movie based on a bunch of people fighting each other. After all, most Hollywood blockbusters these days have been nothing but fight scene after fight scene and one action set piece after another. Unfortunately, when it comes to videogame movies, that hasn't been the case.
In a field with rather lean pickings, Paul W.S. Anderson's Mortal Kombat (1995) is probably the best one. Although it was cheesy and the effects look horribly dated today, at the time it managed to please fans of the game (though some complained it wasn't violent enough!) on the way to a US$122mil (RM500mil) global haul.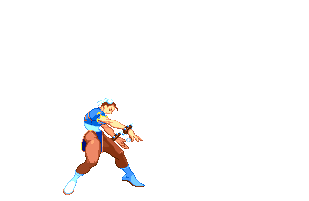 Too bad about the sequel though – Mortal Kombat: Annihilation got splattered with a 3% rating on online film review aggregator Rotten Tomatoes.
Capcom's Street Fighter II didn't fare so well – 1994's Street Fighter (starring Jean-Claude Van Damme as Guile and Kylie Minogue as Cammy) was a mess of cheesy action and bad acting, and the less said about Street Fighter: The Legend Of Chun Li (2009), the better.
Last, but not least, there's the terrible Double Dragon movie from 1994, starring Mark Dacascos and Scott Wolf as a pair of kung-fu-fighting brothers. Not even the presence of Robert Patrick and Alyssa Milano could save this from being utterly pummelled by critics.
When it comes to videogame movies, the ladies rule 
While beat-'em-ups tend to suffer from filmmakers trying to cram too many of the videogame's characters into one film, films that have focused on one single character seem to fare better. For some reason, the movies do so much better when the lead character is female.
Case in point – 2002's Resident Evil, which put the focus on Milla Jovovich's Alice (who wasn't in the game, by the way). Also directed by Anderson, the first film was successful enough to kick-start a franchise that would spawn four more – Resident Evil: Apocalypse (2004), Resident Evil: Extinction (2007), Resident Evil: Afterlife (2010), and Resident Evil: Retribution (2012) – with another one, Resident Evil: The Final Chapter, pegged for 2017.
The series managed to please both film buffs with its cool-as-heck zombie-killing action, while the addition of game characters like Jill Valentine and Ada Wong kept the gamers happy.
Another iconic female videogame character that made a reasonably successful transition to the big screen was Tomb Raider's Lara Croft, in 2001's Tomb Raider and 2003's Tomb Raider: The Cradle Of Life. The films themselves were pretty run-of-the-mill, but having Angelina Jolie in the titular role at least made them slightly better than they deserve to be.
Not every videogame movie starring a kick@$$ female star has worked, though. DOA: Dead Or Alive (2006) had three women, but the film – loosely based on the popular game – was a disaster. It did have bikini-clad girls in a beach volleyball contest (which, bizarrely, is actually one of the games in the DOA franchise), but other than that, it's safe to say that the acting careers of Jaime Pressly, Holly Valance and Devon Aoki were more dead than alive after that.
Let the bullets fly in FPS videogame movies
Films based on first-person shooter (FPS) games have also been hit-or-miss. The most notable one was Doom in 2005, starring Dwayne Johnson and Karl Urban. While the plot was just an excuse for our heroes to shoot large numbers of mutated creatures (much like the game, really), the film gains props for including a first-person point of view sequence that made you feel like you were inside the videogame.
Mark Wahlberg's Max Payne didn't fare so well – while the addition of the game's iconic "bullet time" effect was a nice touch, the confusing plot and Wahlberg's drab performance made it too painful to watch.
The upcoming Hitman: Agent 47 isn't the first film based on the, er, hit videogame series – there was Hitman back in 2007, starring Timothy Olyphant as the titular assassin.
It was a decent enough action movie, but hardly captured the spirit of the game, which requires players to kill their targets using subtler methods compared to the explosively violent ones used in the movie.
Platform game adaptations
The upcoming Ratchet And Clank animated feature doesn't have many high levels to clear in order to outdo its fellow platform game adaptations.
Prince Of Persia: The Sands Of Time was probably the best of the lot, though it veers closer to the modern action/adventure update released in 2003 than the classic side-scrolling platform game.
However, bar a few scenes that bore some resemblance to the games, the Jake Gyllenhaal starrer can hardly be considered a faithful adaptation of the game.
On hindsight, maybe not being too faithful to the game is the right way to go. Just look at 1993's Super Mario Bros, which was probably the first ever videogame adaptation by Hollywood.
The film tried too hard to be faithful to its source material, and ended up stinkier than the sewers Mario has to crawl through to get to Princess Daisy.
Watching Bob Hoskins (who went on record saying it was the "the worst thing I ever did") and John Leguizamo as Mario and Luigi was bad enough, but having to watch a forked-tongued, spiky-haired Dennis Hooper smear his legacy as "King Koopa" (otherwise known as Bowser in the game) was just plain painful.
Hyper-Boll-ic fare
Of course, one can't talk about videogame movies without mentioning Uwe Boll. The much-maligned German director has practically made a living out of mangling, sorry, adapting videogames, a list that includes House Of The Dead, two Alone In The Dark movies, Postal, Far Cry, and not one, not two, but three movies based on BloodRayne.
The worst one, however, has to be In The Name Of The King: A Dungeon Siege Tale, which wasted its inexplicably star-studded cast (including Jason Statham, John Rhys-Davies, Ron Perlman, Burt Reynolds and Claire Forlani) and US$60mil (RM246mil) budget on a movie that was so bad that it won five Razzies, and prompted Boll to announce that it would be his first and last movie with a large budget (thank goodness for that!).
The future does look bright for fans of some videogames, though – there are some promising films based on great games such as Warcraft, Assassin's Creed, and Uncharted in the works.
OK, there are some questionable ones as well (like, who really needs an Angry Birds movie – do people even play that nowadays?), but overall, there is a lot to look forward to if you are a gamer who also happens to be a movie buff. Just hope Uwe Boll isn't directing it.
Then again, judging from what has come before, I wouldn't be pressing the Start button on those movies just yet ...