Malaysia:
* Anwar reminds Malaysians not to be duped by racist sentiment raised by failed leaders
* M'sians solidly behind govt defending nation's sovereignty from Sulu claim
* I hope to see my son donning the red-shirt and singing Umno's anthem, says Najib's daughter
* Khairy: I will meet Muhyiddin next week to discuss joining Bersatu
* PM invites Penang residents to join 'Temu Anwar' session on Sunday (June 11)
* Call me Baby: Man arrested for running amok after being called 'pak cik'
* Perak Sultan: Humanity needs compassion, togetherness and a sense of global community
* Asean Para Games athletes return to heroes welcome at KLIA
* Engagement session with Islamic scholars, teachers held, says Home Ministry
* Barisan would still have lost if GE15 called after Melaka, Johor polls, says Ismail Sabri
* BNS agrees to provide quarterly reports on LCS progress
* Salahuddin: Decision on chicken, egg subsidies a proactive move
A boy hugs a statue of a turtle while waiting for Indonesia's police to release 64 turtles at Sanur beach near Denpasar on Indonesia's resort island of Bali on Saturday, June 10, 2023. - AFP
Singapore:
* 16-year-old Singapore boy charged with criminal intimidation after allegedly pointing knife at victim
* No recent food-borne illness cases involving chicken rice in Singapore, says food agency
* Online fraud a big issue for many countries, says deputy minister during visit in Singapore
* I prioritised bilateral talks, says Tok Mat on Shangri-La Dialogue in Singapore
* Kegler Li Jane shines in Singapore Open with stepladder win
* Aaron-Wooi Yik, Tang Jie-Ee Wei bow out of Singapore Open
Indonesia:
* Indonesia Indigenous group on Java Island requests internet blackout
* Indonesia and Malaysia are seeking solution concerning illegal workers
* EU accused of committing 'regulatory imperialism'
* Naruhito to pay first state visit to Indonesia
* Anak Krakatoa erupts in Indonesia
Pets and their owners sit inside a movie theatre on the opening day of the pet-friendly i-Tail Pet Cinema opening at Major Cineplex inside Mega Bangna shopping mall in Samut Prakan on Saturday, June 10, 2023. - AFP
Thailand:
* 32kg of heroin bound for Australia seized at Bangkok Port
* Thai election agency to probe PM frontrunner Pita, reports Bangkok Post
* Paws and popcorn: Thai cinema goes pet-friendly
* Asean bloc to hold first joint military drills at sea
Philippines:
* Philippines ride-hailing firm Angkas criticised for ad that trivialises incest, rape
* Philippines president yet to decide on next central bank governor, says finance minister
* Philippines keeps 2023-2028 growth goal, downplays El Nino and other risks
* Not as moderate as he claims - The state of human rights under Marcos is no better than during Duterte's rule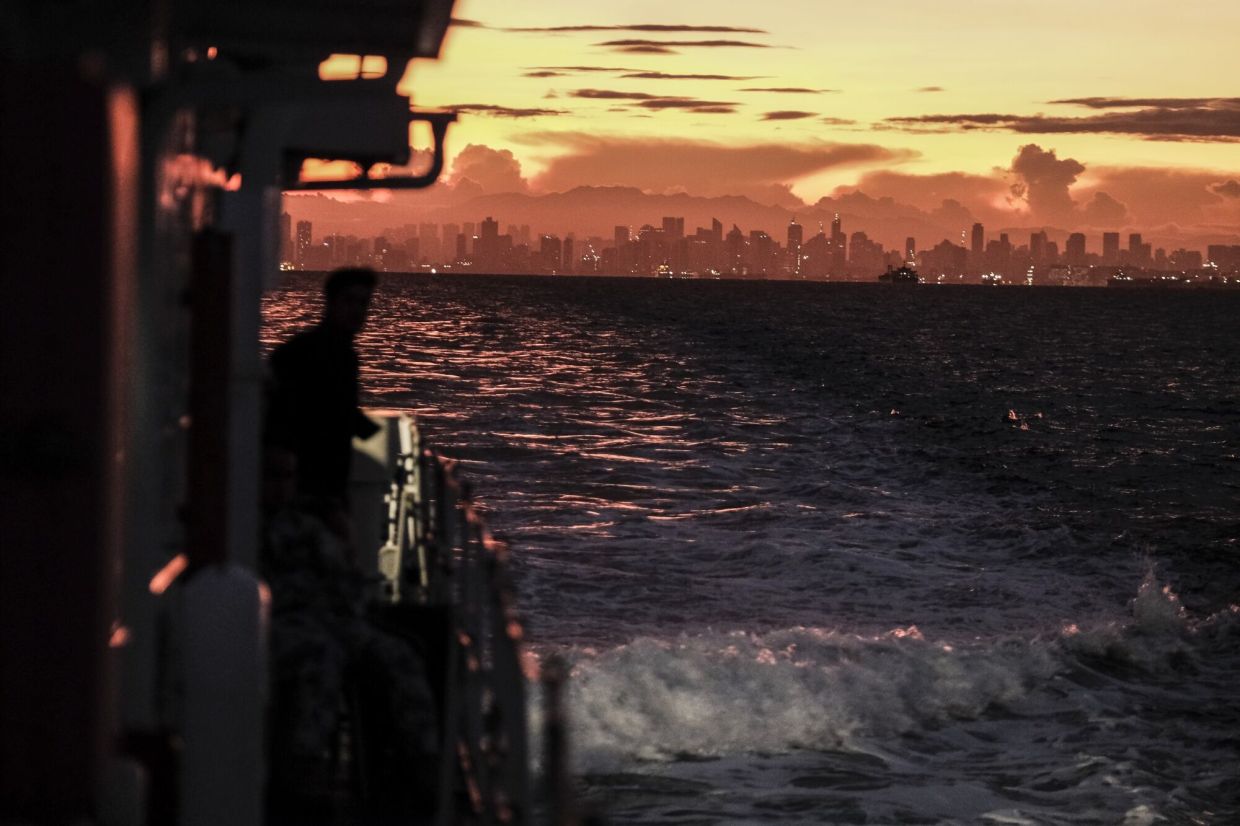 The city skyline in Manila, the Philippines. The Philippines retained its economic growth forecast this year amid easing inflation, optimistic the South-East Asian nation can withstand risks including a shaky global outlook. - Bloomberg
Vietnam:
* Vietnam unveil plans for extensive expansion of airport infrastructure
* Registration fees to be halved to boost car sales in Vietnam
* M'sia Madani week to celebrate 50 years of ties with Vietnam
Myanmar:
* Myanmar to release over 100 million fish fingerlings for resources conservation
* UN says Myanmar junta halts humanitarian access to cyclone survivors
* Rohingya demand to go home to Myanmar
Workers stand next to equipment during a groundbreaking ceremony for the construction of a 135km expressway from the capital Phnom Penh to Bavet city in Svay Rieng province on the Cambodia-Vietnam border, in Phnom Penh. - AFP
Cambodia:
* Asean food security reserve board discusses solutions to address food-related issues
* Cambodia arrests one drug criminal, seizing over 56kg illicit drugs, says police
* Avoid seizing houses from the poor, developers in Cambodia told
Laos:
* Two wildlife poachers arrested, 34 macaques bound for Laos freed, police say
* Laos' inflation eases slightly to 38.86 per cent in May
Brunei:
* Brunei makes call for regional cooperation to tackle transboundary haze
* Brunei to see hazy weather conditions in August; dry weather set to be across South-East Asia
South Korean DJ Peggy Gou performs on stage during the music festival 'South of the Sun' in Soendermarken park, Frederiksberg area of Copenhagen. - AFP
AseanPlus:
* Two airplanes collide at Tokyo's Haneda Airport, according to media report
* No injuries after planes collide on ground at Tokyo's Haneda Airport, says report (update)
* Chinese anti-corruption watchdog says crackdown will continue
* Malaysian exponent of Indian classical dance, Bharatanatyam master Sri Ganesan, dies in Odisha
* Giant rubber duck no match for Hong Kong's baking heat / Giant rubber duck no match for Hong Kong's baking heat
* Blackpink's Jennie to star as Marvel superhero
* Chinese scientists use nanoplatform 'aircraft carrier' to release drugs and attack tumours in cancer patients
* Dual circulation needed to protect China economy in 'extreme' circumstances, Xi Jinping warns
* China-led team finds first evidence of oldest stars in the universe
* Blocking Google? Hong Kong internet providers express concerns over enforcing possible protest song ban
* Hong Kong ends reign as world's most expensive city for expats, Singapore gains eight places amid soaring property prices
* China is building the most powerful warship radar on record: scientists
* China stimulus likely to be 'modest' in no major boost for market, but earnings will surprise, Cambridge Associates says
* Tech war: Chinese manufacturers brace for the impact of Japan's semiconductor export curbs
* China's cruise liner breakthrough marks crowning glory, but ambition to climb high-value chain faces challenges
* US House panel reviewing university with Pentagon contract for ties to Chinese programmes
* US feels pressure to respond to China's expanding nuclear capability, says senior Pentagon official
* 'Dragon boat water' rains hit southwest, cities flooded
* Japan sushi chain sues teen RM2.21mil for soy-sauce licking prank
* Ipoh-Nanning friendship city ties yield positive impact, says exco member
* Twitter to start paying content creators for ads in replies, Musk says
* Australia - Demon of the deep blue sea
* Rare Chinese Buddha statue up for auction at Bonhams in Paris
Subscribe now to our Premium Plan for an ad-free and unlimited reading experience!