A round of condolences for China at a United Nations Security Council meeting on Wednesday, after the death of former president Jiang Zemin, put into sharp relief the fraught state of relations between Beijing and the US, India and Britain.
Serving as the council's president for the month of November, the head of Ghana's mission to the UN, Ambassador Harold Agyeman, expressed "deepest sympathy" to Beijing on behalf of the Security Council before it voted on a resolution declaring the proliferation of nuclear weapons "a threat of international peace and security".
While the resolution passed unanimously, Agyeman and delegates representing Russia, Mexico, United Arab Emirates (UAE) and three others prefaced their remarks with condolences, but those representing Washington, Delhi and London did not.
Do you have questions about the biggest topics and trends from around the world? Get the answers with SCMP Knowledge, our new platform of curated content with explainers, FAQs, analyses and infographics brought to you by our award-winning team.
"Former president Jiang Zemin will be remembered by the international community for his dedicated contribution to global peace, security and development and for his role in China's reforms, its opening up, modernisation and economic development," Agyeman said before a minute of silence for which all delegates stood.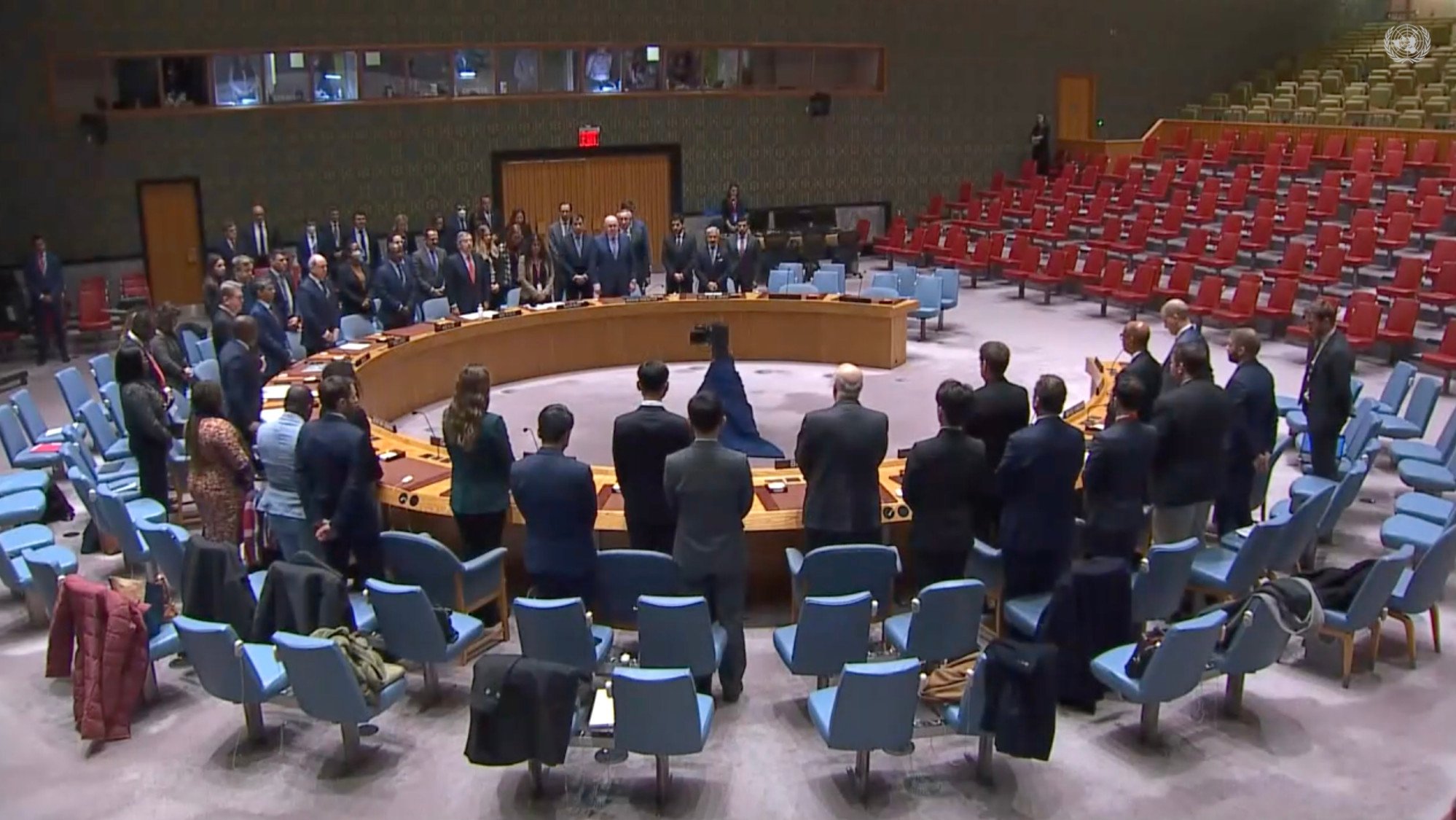 Ambassador Mohammed Abushahab of the UAE noted China's hosting of the UN's Fourth World Conference on Women in 1995, which the intergovernmental body called "a significant turning point for the global agenda for gender equality".
Jiang's "tenure will be remembered for China's economic prosperity and stability", Abushahab said. "China, under his leadership, galvanised international efforts to promote global development and uphold the rights of women by hosting the Beijing conference in 1995."
Reflecting the closer relationship between Moscow and Beijing, characterised as a "no limits" partnership shortly before Russia invaded Ukraine in February, Russian Ambassador Vasily Nebenzya drew a comparison between Jiang's reign and contemporary China.
Jiang "was an outstanding statesman and China's latest period of new history is intricately linked with his [rule], which was marked by major accomplishments and economic and social development as well as strengthening in [China's] international standing", Nebenzya said.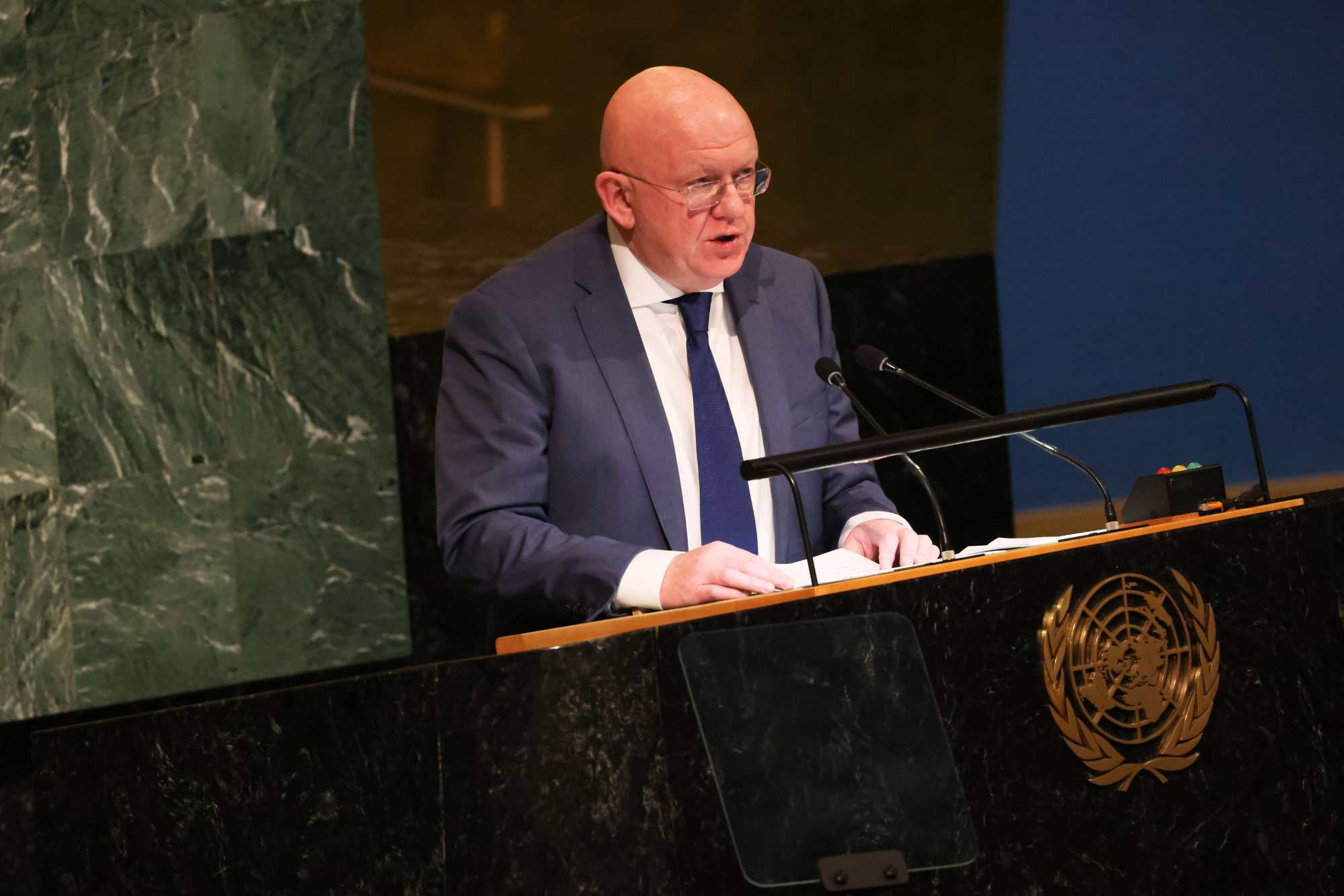 Ambassadors Fergal Mythen of Ireland, Ferit Hoxha of Albania and Norway's Meena Syed also prefaced their remarks with condolences.
As was the case with India and Britain, US Ambassador Robert Wood launched immediately into his delegation's reasons for supporting the resolution under discussion.
As of late Wednesday afternoon, the US State Department had not issued any official statement about Jiang's death, nor had Delhi or London. The State Department did not respond to a request for comment.
The three nations' silence contrasted with the EU, where European Council President Charles Michel tweeted his "sincere condolences".
Michel, who is due to arrive in Beijing on Thursday for meetings with China's top leadership, including President Xi Jinping, has come under criticism from some of his bloc's lawmakers for making the trip.
Caught between Washington's efforts to form a united front with the EU to counter Beijing's global influence and European companies heavily invested in China, Michel has responded to the criticism by vowing to bring up alleged human rights violations in his meetings with Xi.
Speaking to reporters after a meeting with Nato allies in Bucharest, Romania, US Secretary of State Antony Blinken said Washington was "working to increase Nato's resilience for the future as it faces new challenges, including those posed by China".
He also referred to a Nato meeting in June during which the members said Beijing was a "systemic challenge to Euro-Atlantic security".
"The members of our alliance remain concerned by [China's] coercive policies, by its use of disinformation, by its rapid, opaque military build‑up, including its cooperation with Russia," Blinken said in Bucharest.
Also expressing condolences over Jiang's death was Pakistan, a key regional ally of China's, with Prime Minister Shebaz Sharif calling him "a wise leader and a statesman".
Not only has India remained silent on Jiang, but the country's tensions with Beijing rose on Wednesday over joint US-India military exercises in the disputed region close to China. Chinese foreign ministry spokesman Zhao Lijian raised the topic during a regular press briefing in Beijing.
"The joint military exercise held by India and the US near the Line of Actual Control violated the spirit of relevant agreements signed by China and India in 1993 and 1996, and does not help build bilateral trust," he said.
More from South China Morning Post:
For the latest news from the South China Morning Post download our mobile app. Copyright 2022.
Subscribe now to our Premium Plan for an ad-free and unlimited reading experience!