Beijing has used US House Speaker Nancy Pelosi's recent visit to Taiwan as a "pretext to step back from cooperation" on combating drug trafficking, the White House's top drug policy official said on Wednesday.
Rahul Gupta, the director of the Office of National Drug Control Policy, said that requests to work with Beijing officials on stemming the smuggling of illicit narcotics – including fentanyl – into the US had stalled, and that the White House was trying to get China "back to the table".
"I was disappointed when Beijing decided after Speaker Pelosi's visit to stop all the conversations and the progress that was being worked on with the United States. We believe it was a pretext to step back from the cooperation," Gupta said during a discussion of the opioid and overdose epidemic at Johns Hopkins University's School of Advanced International Studies.
Do you have questions about the biggest topics and trends from around the world? Get the answers with SCMP Knowledge, our new platform of curated content with explainers, FAQs, analyses and infographics brought to you by our award-winning team.
"We are working hard to ... be able to have those conversations," Gupta said.
After Pelosi visited Taiwan and met with its elected officials in early August, Beijing's included the ending of discussions about drug trafficking as part of its response, raising concerns in Washington. Beijing considers Taiwan a rogue province that will eventually unite with the mainland, by force if needed.
Beijing had for years been open to negotiations about ways to crack down on the illicit trade in China, a primary source of fentanyl and its precursor chemicals.
US President Joe Biden declared in December that fentanyl and other synthetic opioids constituted a national emergency that endangered public health, economic output and national security.
Originally developed as a painkiller but now a common street drug, fentanyl can be 50 times more powerful than heroin. In 2021, nearly 108,000 people in the US died of drug overdoses, about two-thirds of which involved fentanyl or other synthetic opioids, according to the US Centres for Disease Control and Prevention.
Beijing had previously said that only a small number of substances seized in the US originated from China, but it moved to crack down on fentanyl following US pressure in May 2019, prohibiting the production, sale and export of all fentanyl-class drugs except by authorised companies.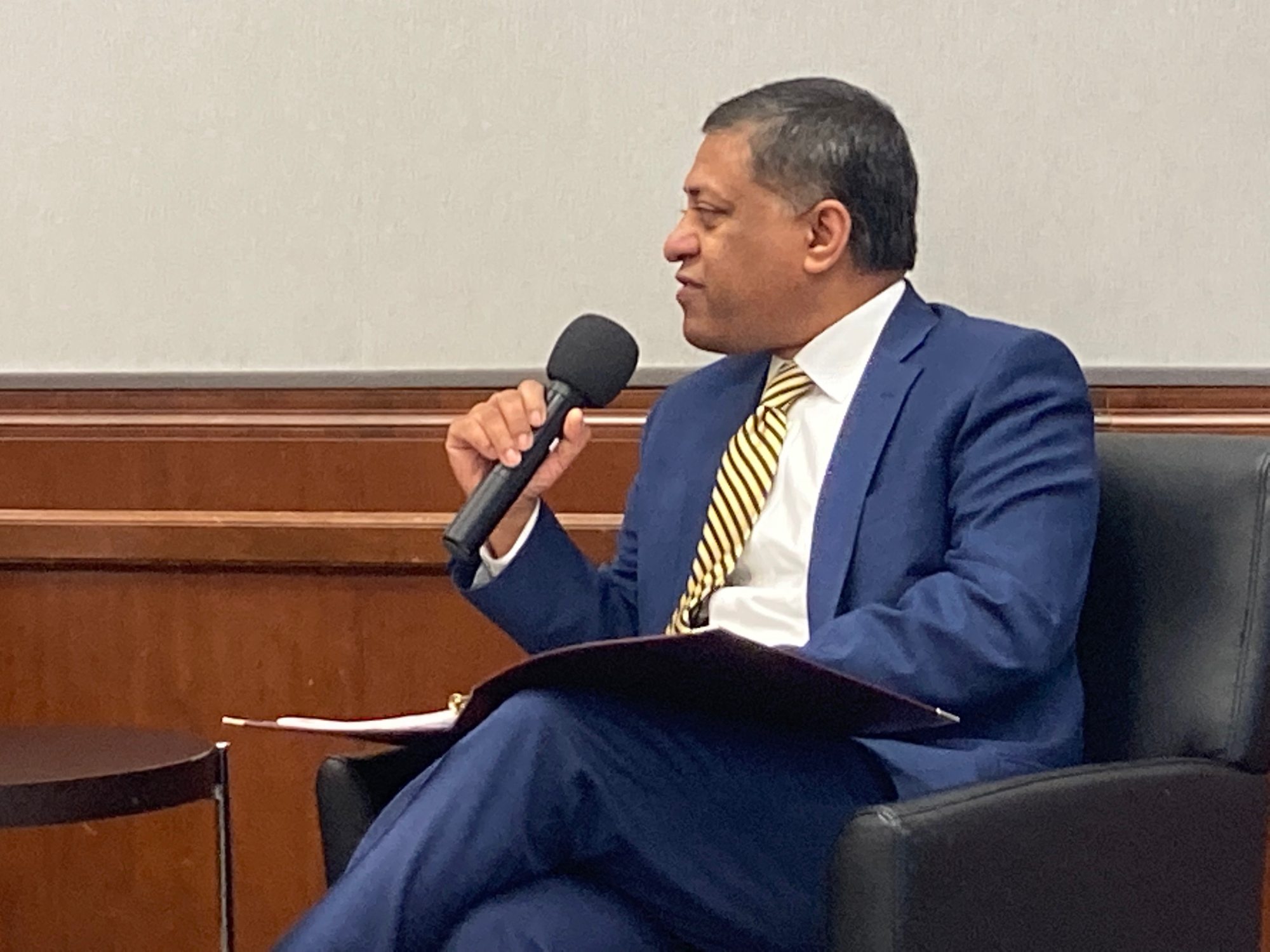 Gupta called anti-narcotics cooperation one area that the US had been able to find common ground with China in a "very tumultuous relationship". Working groups were created as far back as 2015, and Gupta said that the Chinese supply of fentanyl to the US had dropped to nearly zero by the end of 2019.
Yet US officials have complained that China hasn't done enough to help fight the opioid crisis in the US. A report to the US-China Economic and Security Review Commission said that Chinese traffickers were now working closely with drug cartels in Mexico in supplying precursor chemicals.
"Chinese criminals began to supply precursor chemicals to drug traffickers and producers in Mexico ... the production of fentanyl just shifted from China to Mexico, and then through our borders," Gupta said.
Gupta said that the US requests to China involved "very specific and clear tasks" which he said were "not too much to ask for".
Those include labelling all "dual-use chemicals" exported; clearer information on the end users receiving drug shipments; and providing data on total volume of precursors shipped.
"It doesn't even require a law change. It's just a matter of regulatory changes. These are the kinds of simple things that we're asking now, that can make a tremendous difference in the shipping of the precursors, which will be denied, and that will ultimately have an impact on production of these different chemicals."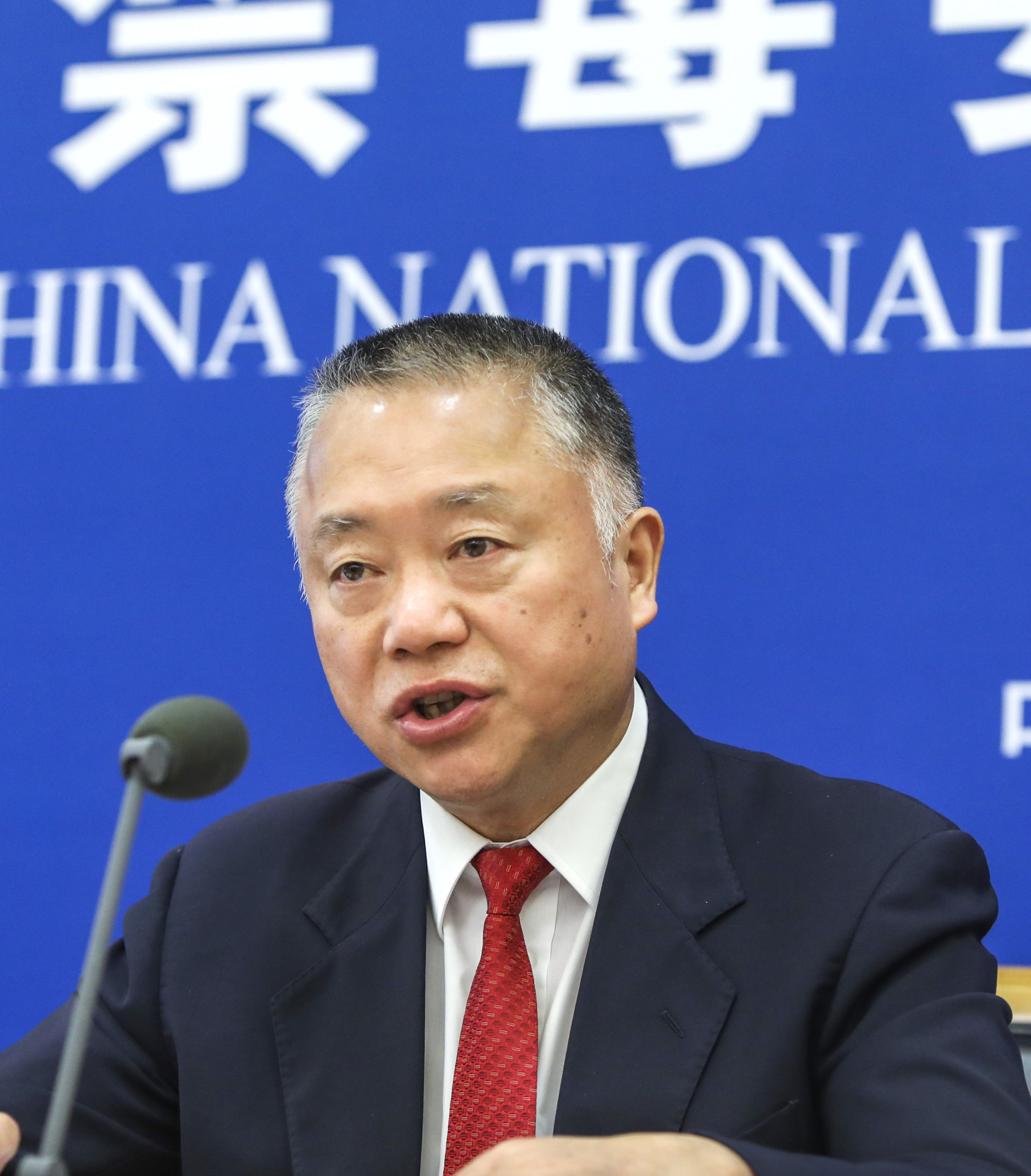 The Chinese embassy in Washington did not immediately respond to a request for comment.
But following Beijing's decision to suspend cooperation in August, state television reported in September that Liu Yuejin, the vice-commissioner of the China National Narcotics Control Commission, said that China was cracking down on illicit fentanyl production.
Liu said that drug law enforcement departments from China and the United States had for many years maintained a good cooperative relationship, but added that "cooperation on investigating and prosecuting fentanyl-related substances is extremely limited".
More from South China Morning Post:
For the latest news from the South China Morning Post download our mobile app. Copyright 2022.
Subscribe now to our Premium Plan for an ad-free and unlimited reading experience!