Sleeping for 10 hours a day is the number one tip from Eileen Gu's mother for parents hoping to raise a high-achiever.
After Eileen, an 18-year-old California-born athlete, won a gold medal for China in the freeski big air competition at Beijing Winter Olympics on Tuesday there have been numerous articles examining how Gu's mother raised her.
The teenager, also known by her Chinese name Gu Ailing, has received overwhelming praise and admiration in mainland China; not only as a sporting superstar but also as a "genius" and a "top student" on account of her admission to prestigious US institution Stanford University in 2020.
Do you have questions about the biggest topics and trends from around the world? Get the answers with SCMP Knowledge, our new platform of curated content with explainers, FAQs, analyses and infographics brought to you by our award-winning team.
Her mother Gu Yan said she encouraged her daughter to have enough sleep every day.
"When she was a little girl, I would let her sleep up to 15 hours a day. Then 13 hours when she was a primary school student. Now she sleeps 10 hours a day. Without adequate sleep, how can one have the energy to play?" said the senior Gu, news website Red Star News reported.
"Regarding education, I remember that Eileen's primary schoolteacher once told me two things. One is not to correct young children's wrong characters nor to restrict their creativity. The other is to praise their efforts while avoiding praise for their intelligence. I just follow these two rules," she said.
In 2019, Eileen announced she would aim to compete at the Olympics for China's national team, a goal she accomplished. Her citizenship status has been a source of intense speculation during the Games because China does not recognise dual citizenship.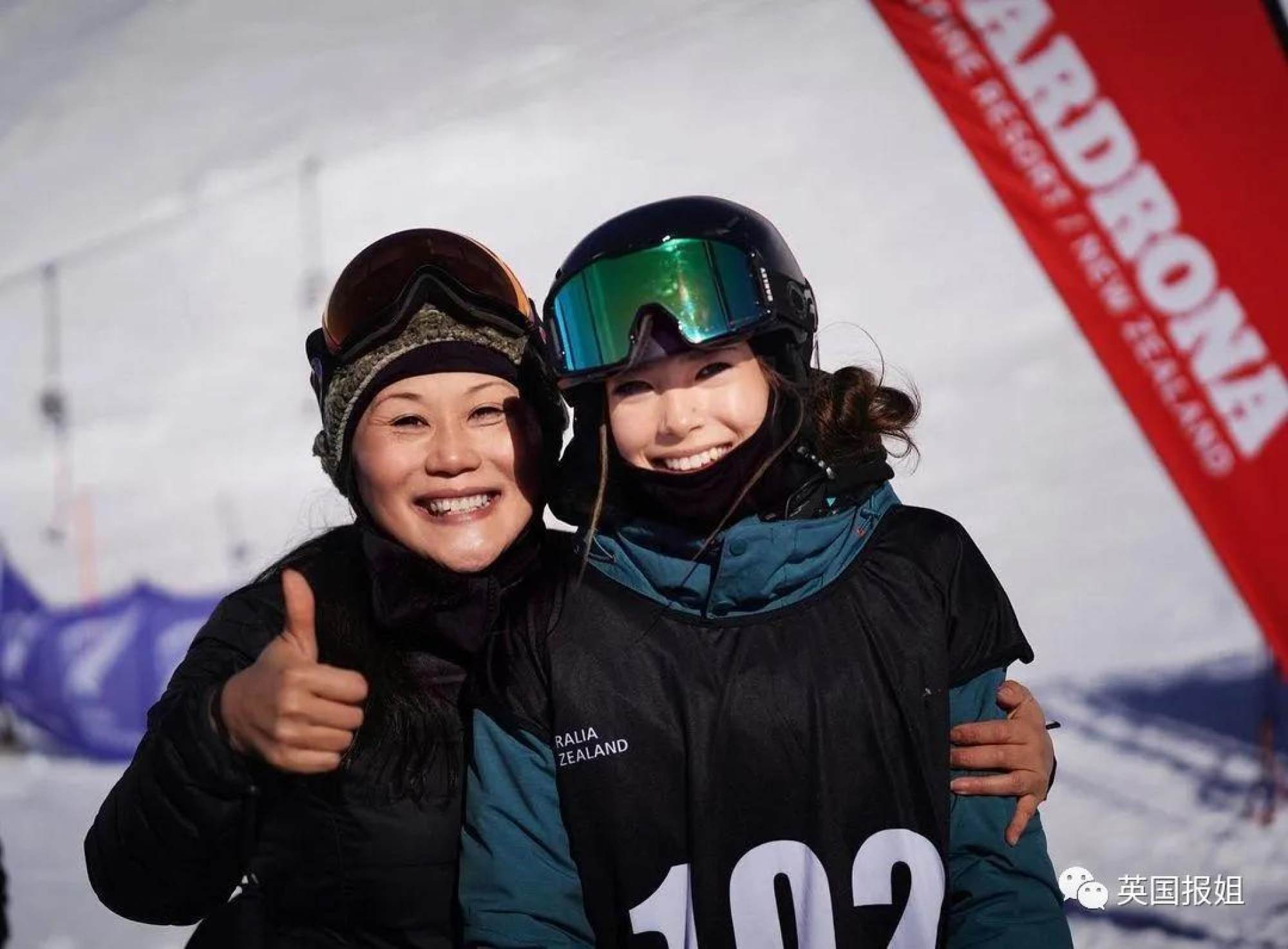 Eileen was born into an elite family. The senior Gu got her bachelor's degree from Peking University and an MBA from Stanford University, while her father was a US citizen who graduated from Harvard.
As a girl Eileen was raised by her single mother who worked as a Wall Street investor in the late 1990s. Her grandmother who was a senior engineer for China's Ministry of Transport also moved to the US to help raise her.
Eileen has won the hearts of tens of millions of mainland fans, helped by her fluent Mandarin with a Beijing accent as a result of her mother originally being a Beijing native.
Since she was a primary school student, Eileen's mother has taken her to Beijing every summer for intensive academic training. Eileen said when she was in grade five, she could not understand what the maths teacher was teaching her Chinese classmates. Her mother then sent her to attend the grade four class.
After studying in summer school training institutions in Beijing, Eileen returned to the US and reportedly became a straight-A student.
Despite being primarily educated in the US schooling system and going on to attend an elite US university, Eileen praised the Chinese school system as superior, saying in an interview state broadcaster CCTV that: "My mother told me that studying in Beijing for 10 days equals what I could learn in the US for a year".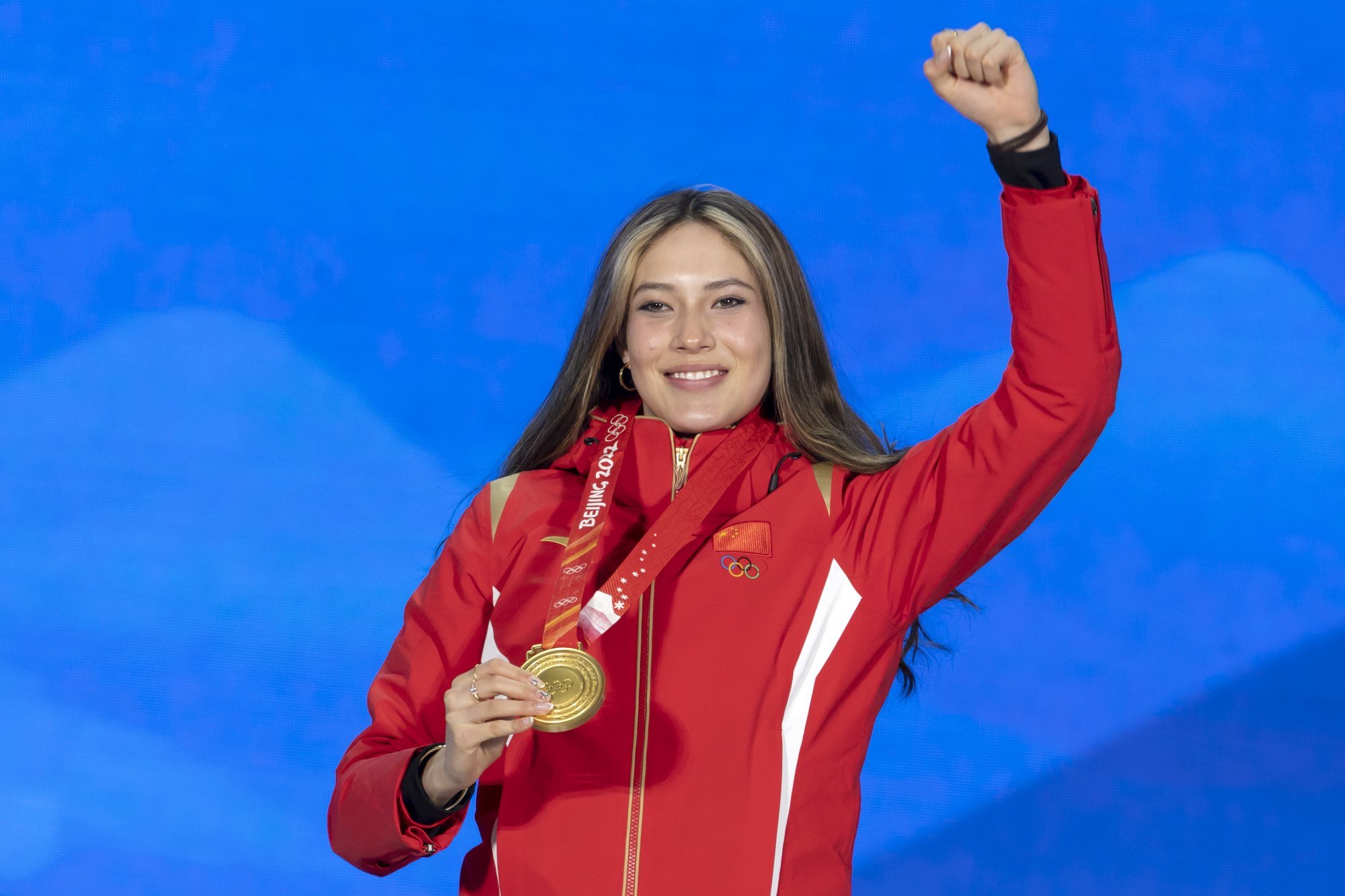 When asked whether her mother is a tiger mum, Eileen said her mother is actually a "rabbit mum".
"I know every child thinks their own mother is the best mother. But I do think my mum is the best because she can do many more things than other mums and she does all these by herself," she told CCTV. "Sorry to other people's mums, but my mum is better than you."
The senior Gu said she had respected her daughter's choices since childhood by supporting her once she makes a decision.
The mother herself was a short-track speed skater and a skiing coach when she was studying at Peking University. Aware of the life risk posed by skiing, the senior Gu at first did not want her daughter to take up professional skiing.
However, once she saw how interested Eileen was in the sport, the senior Gu spent eight hours driving her to and from skiing parks every weekend and during school holidays over the past decade.
During Tuesday's competition, before the third jump, the senior Gu suggested Eileen to do a rather easier movement to secure a silver medal. However, Eileen wished to try a difficult one, the double cork 1620.
"My mother just told me, 'OK, this is your match. Enjoy it,'" Eileen told the media after her gold win.
More from South China Morning Post:
For the latest news from the South China Morning Post download our mobile app. Copyright 2022.
Subscribe now to our Premium Plan for an ad-free and unlimited reading experience!