The Women's Tennis Association (WTA) announced on Wednesday that it would suspend all of its tournaments in China, a dramatic escalation in the global reaction to Beijing's censorship of an explosive sexual assault claim by Chinese tennis pro Peng Shuai.
"In good conscience, I don't see how I can ask our athletes to compete [in China] when Peng Shuai is not allowed to communicate freely and has seemingly been pressured to contradict her allegation of sexual assault," Steve Simon, the WTA's chairman and CEO, said in a statement.
Simon said he was also concerned about the risks players and staff could face should the WTA hold events in China in 2022. The suspension, to be enacted immediately, will apply to events in Hong Kong.
Do you have questions about the biggest topics and trends from around the world? Get the answers with SCMP Knowledge, our new platform of curated content with explainers, FAQs, analyses and infographics brought to you by our award-winning team.
"If powerful people can suppress the voices of women and sweep allegations of sexual assault under the rug, then the basis on which the WTA was founded – equality for women – would suffer an immense setback," Simon said. "I will not and cannot let that happen to the WTA and its players."
Peng, a three-time Olympian and two-time doubles Grand Slam winner, in November accused a former high-ranking Chinese official of pressuring her into sex.
The social media post in which the allegation was made was removed within minutes of being posted, while discussion and news coverage of the claims have been met with blanket censorship.
After weeks out of the public spotlight, Peng appeared in a number of photos and videos circulated by Chinese state media apparently engaging in public life, and took part in a video call with the head of the International Olympic Committee, Thomas Bach.
And in a purported email to Simon that was also distributed by Chinese state media, Peng said that the allegations of sexual assault were not true, and that she had not been missing but "resting at home".
A WTA spokeswoman told Agence France-Presse over the weekend that Simon had made numerous attempts to reach Peng directly, "to which it was clear her responses were influenced by others".
"While we now know where Peng is, I have serious doubts that she is free, safe and not subject to censorship, coercion and intimidation," Simon said on Wednesday, reiterating the WTA's calls for a "full and transparent" investigation into Peng's original charges.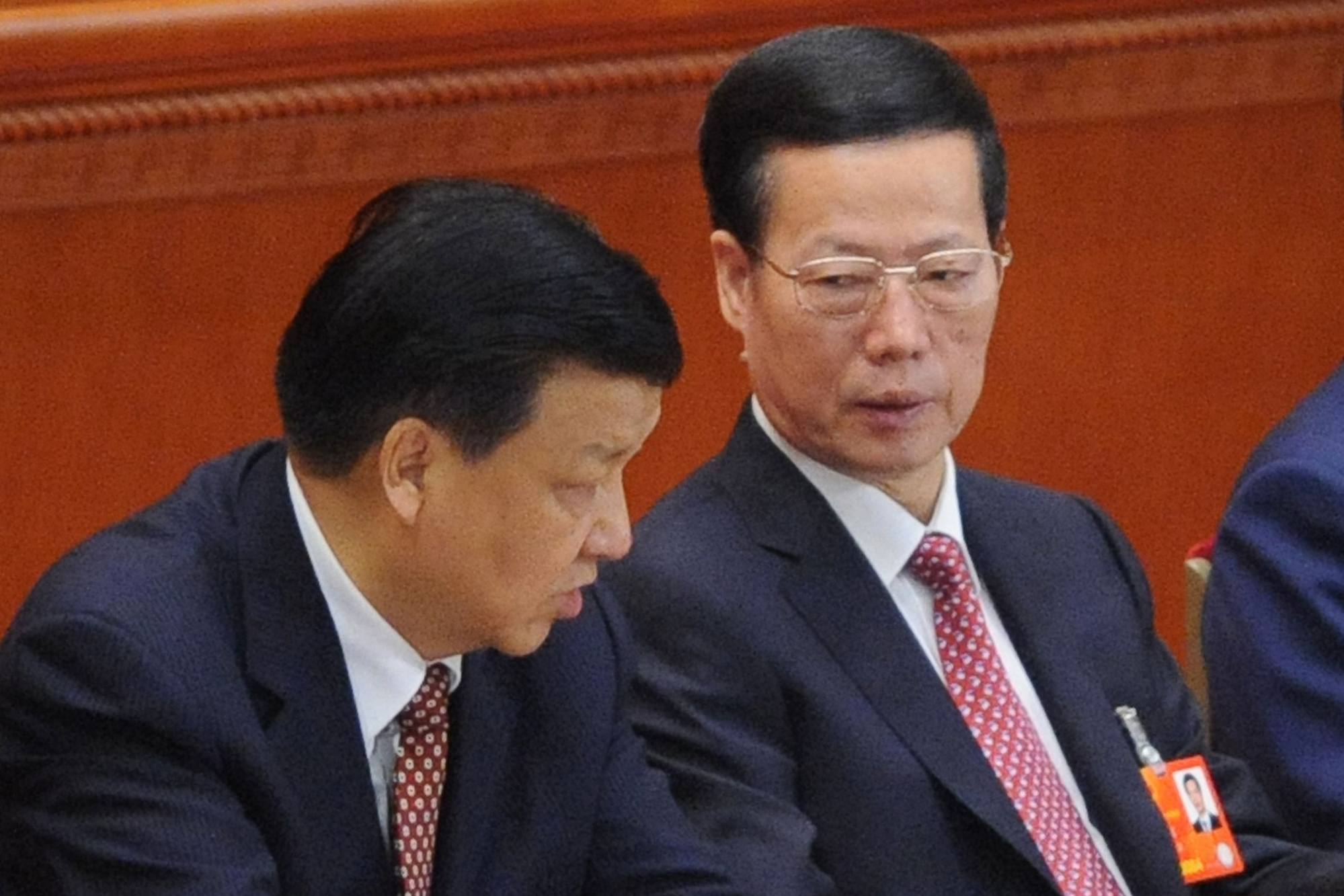 Simon's announcement came after he warned the Chinese ambassador to the US, Qin Gang, that the WTA would have to "seriously consider" pulling the plug on its China operations unless its requests for an investigation were honoured.
Citing Peng's post, Simon's letter to Qin in November identified the subject of Peng's claims as Zhang Gaoli, a former Chinese vice-premier and by far the most prominent individual in China to be hit with sexual assault allegations in the #MeToo era.
After the conversation between Bach and Peng, the video of which has not been made public, IOC member Dick Pound told CNN earlier this week that "unanimous conclusion" of those who had taken part in the call was that Peng is "fine".
I applaud Steve Simon & the @WTA leadership for taking a strong stand on defending human rights in China & around the world. The WTA is on the right side of history in supporting our players.

This is another reason why women's tennis is the leader in women's sports. https://t.co/PHiU0S7Prw

— Billie Jean King (@BillieJeanKing) December 1, 2021
That determination has further fuelled criticism of the IOC's relationship with China, already subject to intense scrutiny over Beijing's hosting of the upcoming 2022 Winter Olympics and Paralympics.
"The IOC's collaboration with Chinese government officials to cover up the disappearance of Peng Shuai calls into question the organisation's willingness to protect the rights and safety of Olympic athletes from this major human rights violator," US Representative Jennifer Wexton, Democrat of Virginia, tweeted on Wednesday as she shared a news report of Pound's comments.
US President Joe Biden said last week that his administration was weighing a diplomatic boycott of the Winter Games, with the White House citing concerns over alleged human rights abuses by Beijing.
More from South China Morning Post:
For the latest news from the South China Morning Post download our mobile app. Copyright 2021.
Subscribe now to our Premium Plan for an ad-free and unlimited reading experience!