The United States provided details about its temporary "safe haven" programme that will allow Hongkongers to work in the country, soon after US lawmakers were told that those seeking protection were frustrated by their inability to gain information about the plan.
Announced by US President Joe Biden in August, the deferred removal programme exempts Hong Kong residents from having to leave the US should their visas expire because of possible political persecution upon their return to the city.
In a notice to be posted in the Federal Register on Thursday, US Citizenship and Immigration Services indicated that eligibility would be extended not only to holders of Hong Kong Special Administrative Region passports but also those with British National (Overseas) passports – nationality documents that were granted to some Hongkongers before the 1997 handover.
Do you have questions about the biggest topics and trends from around the world? Get the answers with SCMP Knowledge, our new platform of curated content with explainers, FAQs, analyses and infographics brought to you by our award-winning team.
Also to be covered by the programme, known formally as "deferred enforced departure" (DED), are those holding a Hong Kong permanent identity card or Hong Kong document of identity for visa purposes, which allows residents without a passport to travel.
Wednesday's notice was welcomed by pro-democracy campaigner Samuel Chu, who said he had communicated the need for a wide range of eligible people during discussions with White House and State Department officials in the months before August's announcement.
"We tried very hard to make it as broad and inclusive as possible," said Chu, the founder and former managing director of the US-based Hong Kong Democracy Council (HKDC) who last year became the first US citizen sought by Hong Kong police for allegedly violating the national security law imposed on the city.
The law – prohibiting acts under the four categories of secession, terrorism, subversion, and collusion with foreign forces – was cited in Biden's August announcement as one of the ways in which Beijing had "undermined the enjoyment of rights and freedoms in Hong Kong".
Those covered by the deferred removal plan will be eligible to work in the US and can also apply to leave and re-enter the country, the immigration agency said.
The option to travel was particularly important, said Chu, given that many of those seeking US protection would rely on global networks of support from other Hongkongers in places like Canada and Britain.
But those who voluntarily travel to either Hong Kong or mainland China will no longer be covered by the programme and could be refused re-entry to the US, the notice warned.
HKDC's executive director, Brian Leung Kai-ping, said the notice had brought "much-needed clarity" about Biden's August announcement.
"The Hong Kong community in the US has been yearning for a sense of stability, security, and financial independence, given the drastic deterioration in Hong Kong's freedoms and the uncertainty of their own future," Leung said in a statement to the South China Morning Post. "Facilitating their right to seek work legally marks a huge step forward in addressing their concerns."
Details about the plan came one day after US lawmakers on the Congressional-Executive Commission on China heard from a Hong Kong activist that many people were struggling to make plans given the lack of specific information from the administration.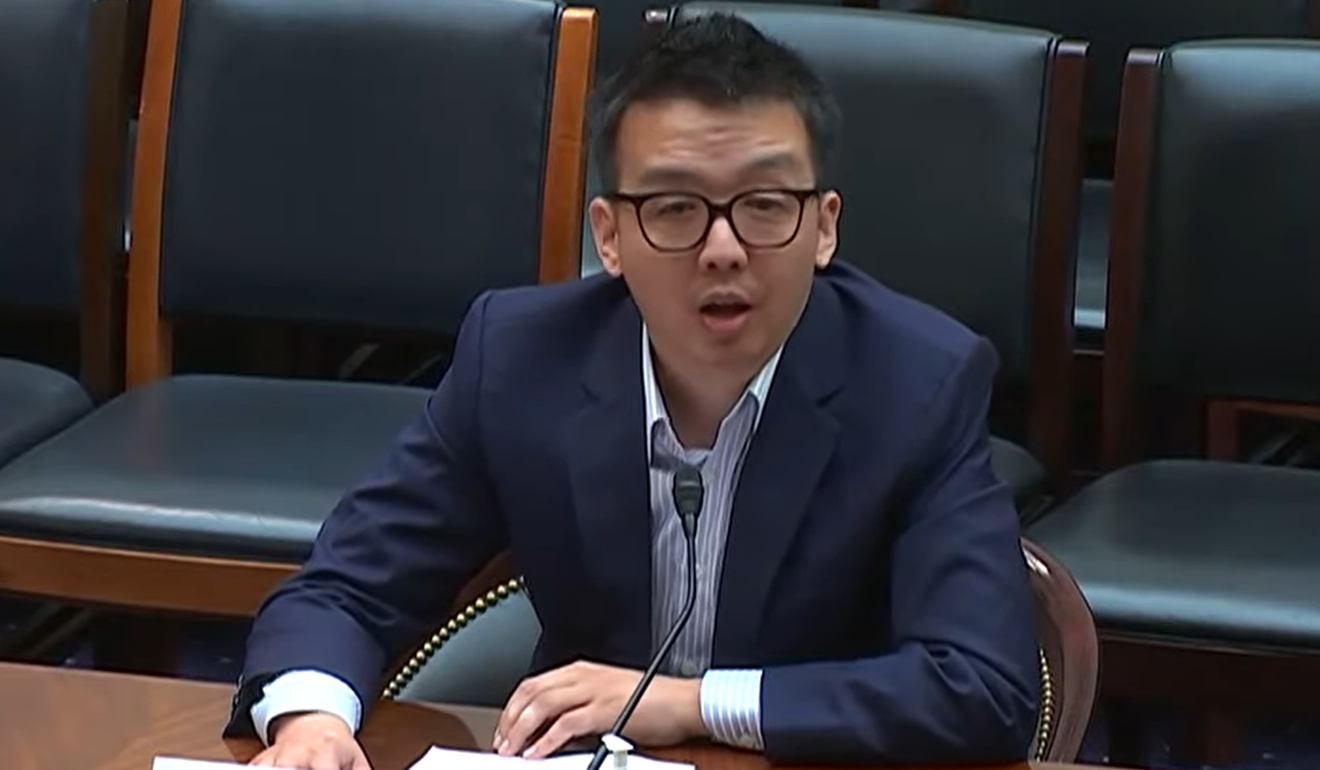 "Since the Department of Homeland Security has not announced any details of the DED yet ... many Hongkongers are still quite desperate in the United States, trying to figure out how to settle down and how to have a life here," Sunny Cheung Kwan-yang, who fled to the US from Hong Kong last year, said on Tuesday.
The plan will apply only to Hong Kong residents who were in the United States on August 5 – when Biden announced the executive action – and have remained in the country since then. Eligibility will expire after 18 months, at which point the administration could choose to renew the programme, as it has done for other DED designations such as Liberia.
Anticipating a renewal, Chu said: "I fully expect the administration would not abandon people who are under this protection because the situation in Hong Kong obviously does not look like it is going to be changing and improving any time soon."
The executive action comes as lawmakers on Capitol Hill debate a number of proposals to help Hongkongers in the US remain or make it easier for those outside the country to apply for asylum.
One bill, the Hong Kong Safe Harbour Act, would designate Hongkongers as "Priority 2" refugees, which would give asylum seekers priority over some other groups. The legislation remains in the committee stage after a failed bid to attach it to an omnibus China bill that passed the Senate in June.
A second bill, the Hong Kong People's Freedom and Choice Act, would confer protected status on Hongkongers in the US and see the issuance of up to 5,000 visas each year to Hongkongers deemed "highly skilled".
Congress came close to passing that bill last year, but the effort was thwarted by Senator Ted Cruz, Republican of Texas, who argued that it would make it easier for China to send spies to the US.
Additional reporting by Mantai Chow
More from South China Morning Post:
For the latest news from the South China Morning Post download our mobile app. Copyright 2021.
Join our Telegram channel to get our Evening Alerts and breaking news highlights