Hong Kong's leader has proposed a new quota system for quarantine-free business travel with mainland China for those who are vaccinated as part of efforts to lobby Beijing to reopen the border, according to sources.
Chief Executive Carrie Lam Cheng Yuet-ngor had highlighted the city's vaccination drive and its progress in reining in Covid-19 infections in her proposal, the insiders said, but there had been no response so far to the bid.
The revival of cross-border travel – with the mainland being the city's largest trading partner – is seen as crucial to local economic recovery, after more than a year of closure amid the coronavirus pandemic.
Do you have questions about the biggest topics and trends from around the world? Get the answers with SCMP Knowledge, our new platform of curated content with explainers, FAQs, analyses and infographics brought to you by our award-winning team.
"We told Beijing that the situation in Hong Kong has stabilised now, but it really depends on mainland authorities' judgment on the local situation, especially since we have had some variant cases from time to time," one of the sources said.
"All the government can do is to continue to boost vaccination rates – hopefully reaching 70 per cent of the population – while waiting for an opportunity to hold further discussions with the mainland."
The government source said Beijing was previously worried about a resurgence in cases once the border reopened, which was why talks between mainland provinces and the city had been put on hold.
"Now, Guangdong province and Macau are waiting for top-down instructions from Beijing, and even Macau has stopped mentioning criteria for reopening the border with the city."
All three insiders added that Beijing had so far offered no feedback.
The pandemic is largely under control in Hong Kong, which has mostly recorded only imported cases in recent weeks, though a local infection was confirmed on Sunday.
Hong Kong is said to still be discussing a long-awaited travel bubble with Singapore, even as some lawmakers have called for the plan to be scrapped given a recent shift in the city state's approach to the coronavirus.
Singapore last month outlined a vision for a new normal as vaccination rates climbed, including allowing quarantine-free travel, promoting do-it-yourself testing and possibly even ending massive contact-tracing operations.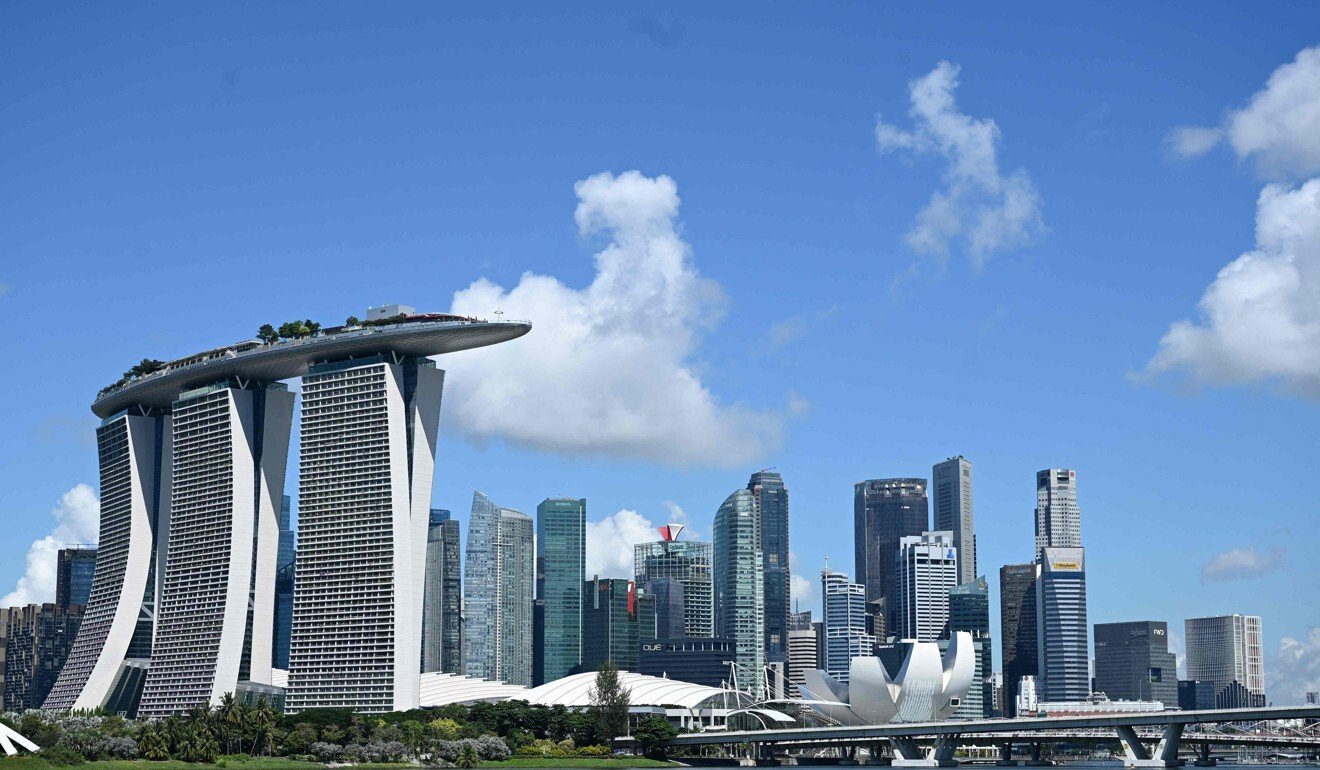 But one of the sources cautioned that local plans to reopen borders could not be compared with other places, including Singapore, noting that, "unfortunately, Hong Kong can only passively wait for answers".
Another of the insiders, a pro-Beijing heavyweight, said they had suggested to Lam that Hong Kong let in mainland tourists without quarantine restrictions first, as a show of courtesy to Beijing.
Roundtable lawmaker Michael Tien Puk-sun on Tuesday insisted the government abandon the Singapore travel bubble for fear it might jeopardise the reopening of the border with the mainland, saying there was no room for discussion.
"If Singapore has given up on its 'Covid-zero' target then we should apologise to them and quickly pull out of the bubble, but we are not doing that yet," he said.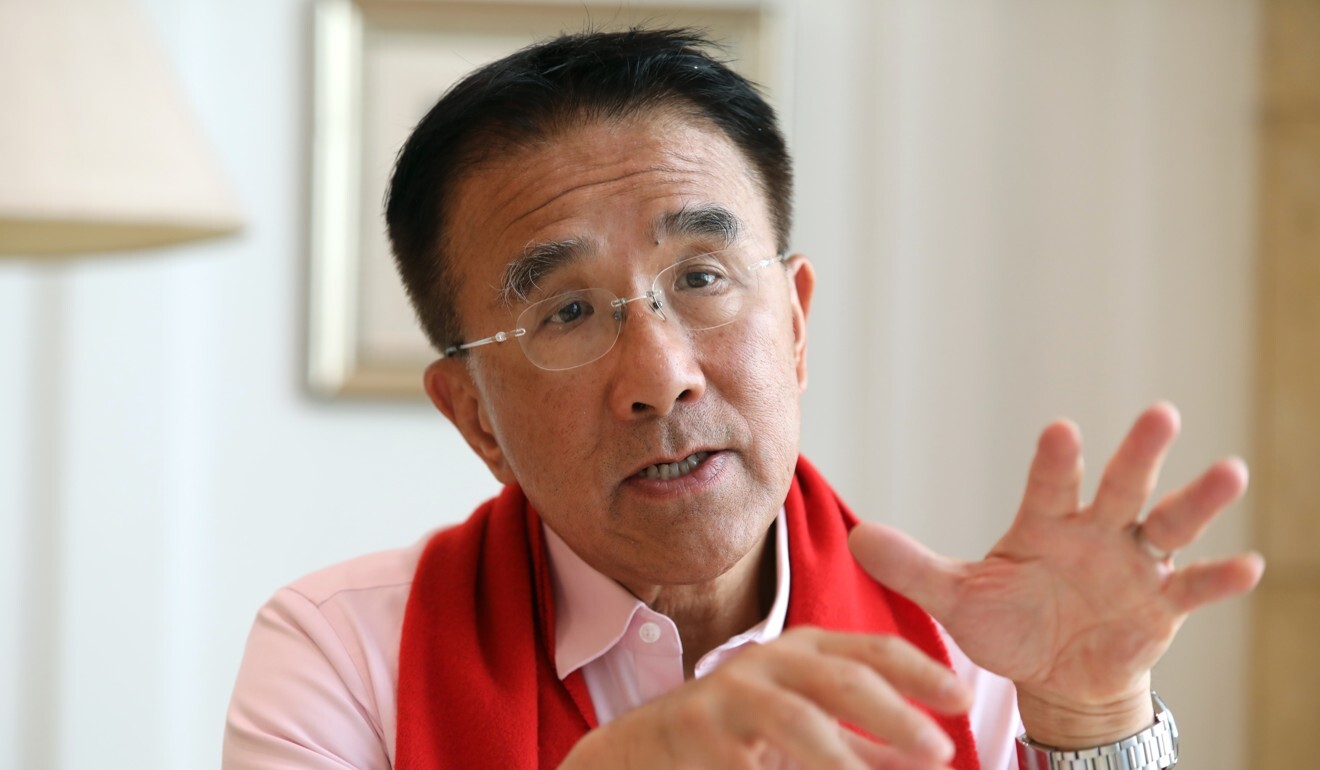 Professor David Hui Shu-cheong, a government pandemic adviser, agreed that Hong Kong should focus on reopening its border with the mainland, as many people needed to travel there for work and to visit family members.
The city should only launch its bubble with Singapore when vaccination rates in both places were higher, he said.
"When there is a protective shield in the community, then there won't be any big outbreaks even if our border control unfortunately misses some cases which later go into the community," he said.
However, vaccinations in Hong Kong have continued to lag, with only 24.7 per cent of the city's population having received a second dose as of Tuesday. In Singapore, 41.5 per cent of residents had been fully vaccinated as of Monday.
Dr Leung Chi-chiu, a respiratory medicine specialist, argued that reopening the border with the mainland would pose the lowest risk to the city's own pandemic situation.
Leung suggested the government review the Singapore bubble near the end of this year, when more people in high-risk groups, including the elderly and chronically ill, would presumably be vaccinated.
"It's not that we are not proceeding with the plans with Singapore. But our strategies and vaccination rates are not on par with each other," he said.
George Leung Siu-kay, CEO of the Hong Kong General Chamber of Commerce, the city's largest business body, said he hoped restarting travel with both the mainland and Singapore could proceed smoothly.
"However, if a gradual approach is deemed more appropriate and certain destinations are deemed necessary to be excluded at this particular point in time, then we should consider which areas provide greater economic benefit to Hong Kong as well as the needs of citizens," he said in an email, without elaborating.
Timothy Chui Ting-pong, executive director of the Hong Kong Tourism Association, also said relaxing border restrictions with the mainland and Macau would be better for his industry than the Singapore bubble, as Chinese visitors accounted for 78 per cent of the city's total arrivals before the anti-government protests in 2019.
Additional Reporting by Rachel Yeo
More from South China Morning Post:
For the latest news from the South China Morning Post download our mobile app. Copyright 2021.
Join our Telegram channel to get our Evening Alerts and breaking news highlights