A fierce debate about gender education has blown up in China after a woman who asked a six-year-old boy to leave the female toilets at a subway station was terrorised by his mother in a lengthy tirade caught on film.
The incident occurred in Harbin in northeastern China's Heilongjiang province on Jan 30.
In the video, the mother of the boy hysterically shouts that no one will be leaving the toilets until the other woman apologises to her son because "you hurt his soul", and continuously repeats her demand during the video.
The woman, identified only by her Weibo account name @Bunengbeinifaxianxiugoudemimi, said she was shocked when she pushed open an unlocked cubicle door and saw a boy inside.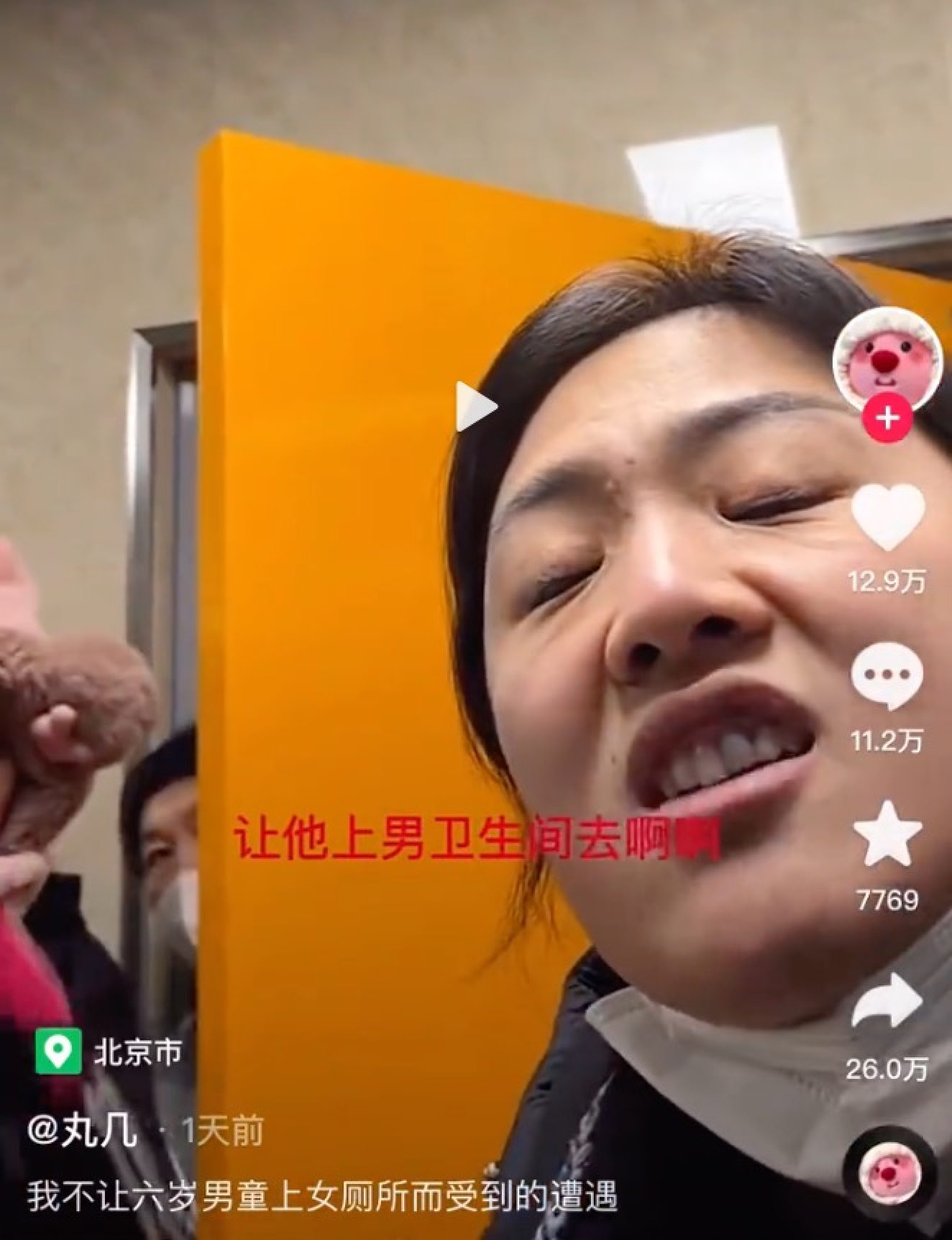 She told the boy: "This is a women's toilet. You are a boy, and boys can't go to the women's toilet," before going into another cubicle.
The boy's mother, who was in a nearby cubicle and heard the exchange rushed out and slammed the door heavily, and then started shouting and demanding the other woman "show her face".
Frightened by his mother's reaction, the boy burst into tears.
Over the following 20 minutes, the furious mother used colourful and abusive language as she demanded the woman apologise.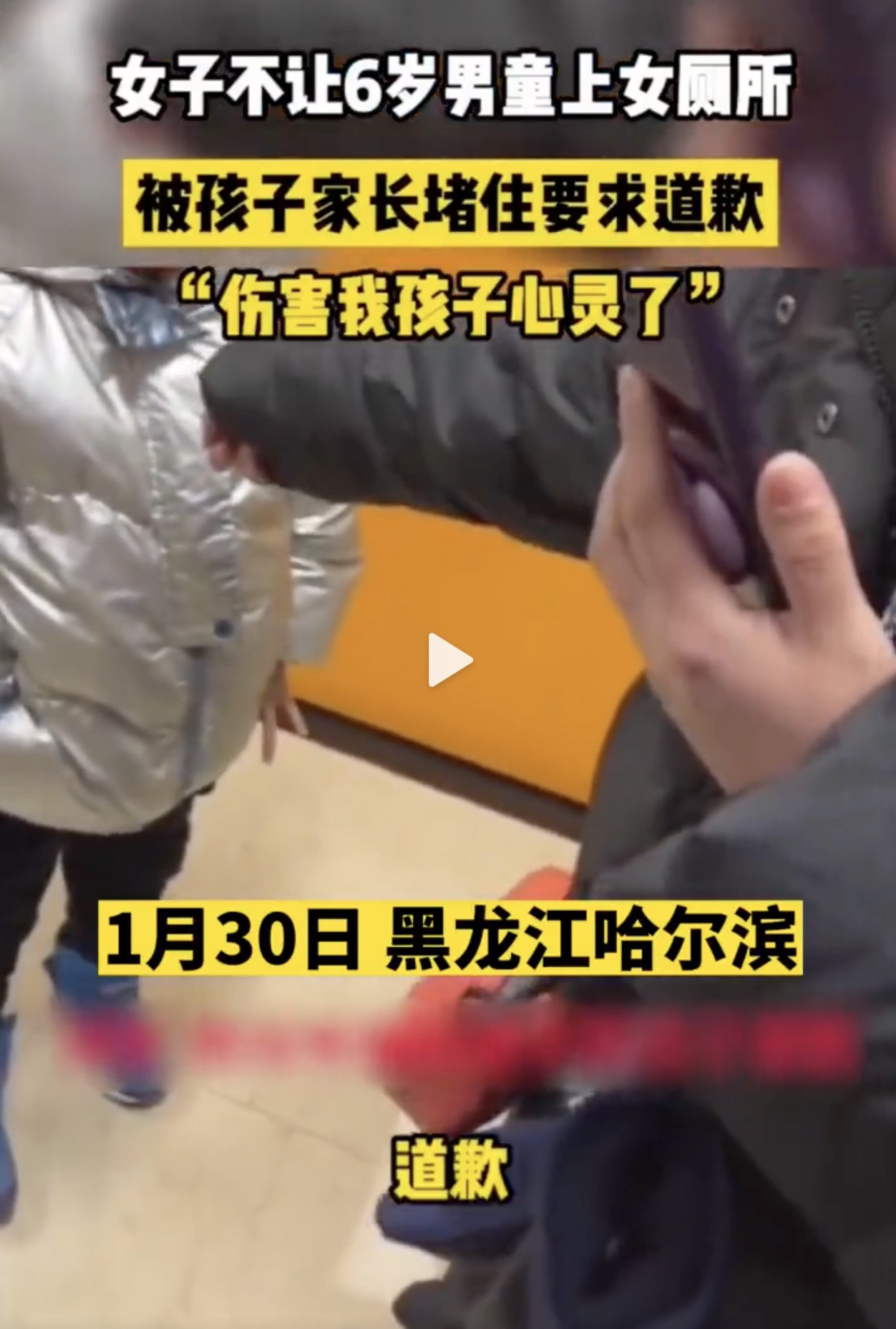 The woman refused, telling the mother: "He's six years old, old enough to start primary school."
The mother replied that her son, "is too young to go to the men's toilet," before telling the woman: "You'll understand when you become a mother."
The woman replied: "Don't worry, I don't want to be a mother." To which the mother retorted: "Why? Is that because you don't have a uterus and can't give birth?".
Halfway through the mother's aggressive tirade, she opened the door of the women's toilets and shouted to her husband in the opposite men's toilet to come and help her force an apology from the other woman.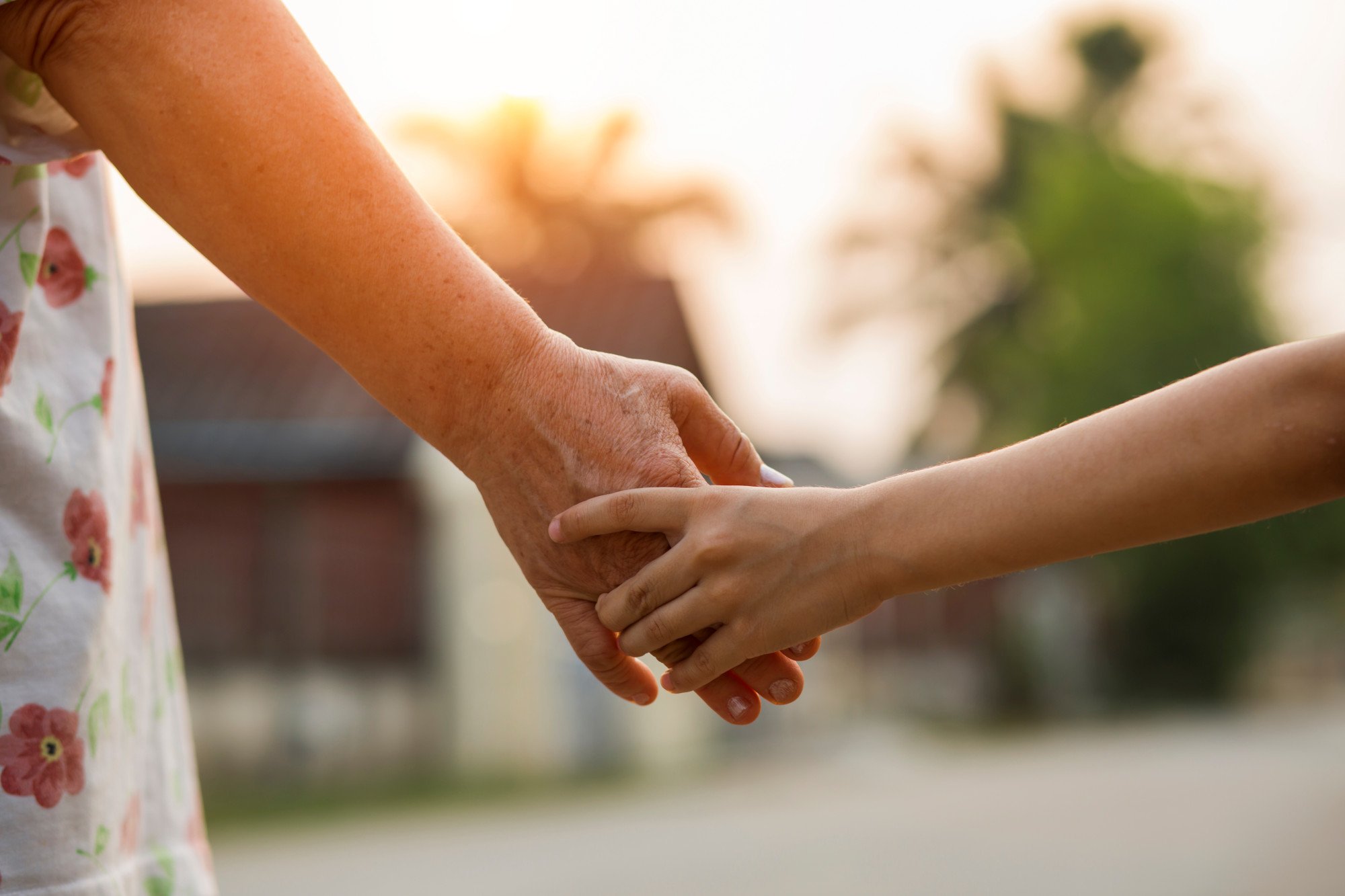 The incident again triggered the long-established online debate over whether it is appropriate to bring boys to the women's toilet. The mother's decision to take her six-year-old son into the women's toilets and subsequent outburst, sparked outrage online, where more than 60,000 comments were left under the woman's Weibo post.
"I'm wondering why the father didn't take the child to the men's toilet," asked one Weibo user. "Maybe it's because the boy's grandmother was taking the father to the toilet as well," she added jokingly.
While some comments argued using bathrooms for the opposite sex could harm the gender awareness of children, others called for more family restrooms in public facilities. – South China Morning Post
Subscribe now to our Premium Plan for an ad-free and unlimited reading experience!