A plan from Tencent Holdings to create a US$10bil (RM41.55bil) Twitch-like livestreaming behemoth was officially set into motion on Monday when Huya announced a plan to merge with DouYu International Holdings, which is expected to delist from the Nasdaq in the coming months.
The merger brings together China's two largest video game livestreaming platforms with a combined 300 million users. That is the vast majority of the 340 million users in China's game livestreaming market estimated by Shanghai-based firm iResearch.
Before the announcement, Huya was valued at about US$5.8bil (RM24.09bil) on the New York Stock Exchange while Douyu was valued at about US$4.7bil (RM19.52bil). The current plan will see Huya acquire all outstanding shares of DouYu in a stock-for-stock merger, resulting in the shareholders of each company holding about 50% of the combined company.
Tencent is already the world's largest gaming company by revenue, having developed and published some of the most lucrative mobile games in the world, including PUBG Mobile and Honour Of Kings. Tencent owns more than a third of both DouYu and Huya, with the majority of the voting power, but the merger further cements the tech giant's leadership in eSports and gaming.
Tencent's voting power in the new company will be 67.5%.
The merger also brings changes to the DouYu brand. Tencent's livestreaming unit Penguin e-Sports will be assigned to DouYu to "deepen its business cooperation" with the company after the merger is completed. The Beijing News also reported that DouYu will have a different strategic focus than Huya by focusing on short- and medium-length videos.
The impact of the merger could also extend beyond just livestreaming. The two companies have already been testing cloud gaming features that allow viewers to instantly run high-end games straight from the Web without any downloading necessary.
The potential for integrating livestreaming and cloud gaming could be a boon for influencers, giving them an important new avenue for interacting with fans and opening up new opportunities for monetisation.
China's game livestreaming market is projected to generate 23.6bil yuan (RM14.53bil) in revenue this year, according to iResearch.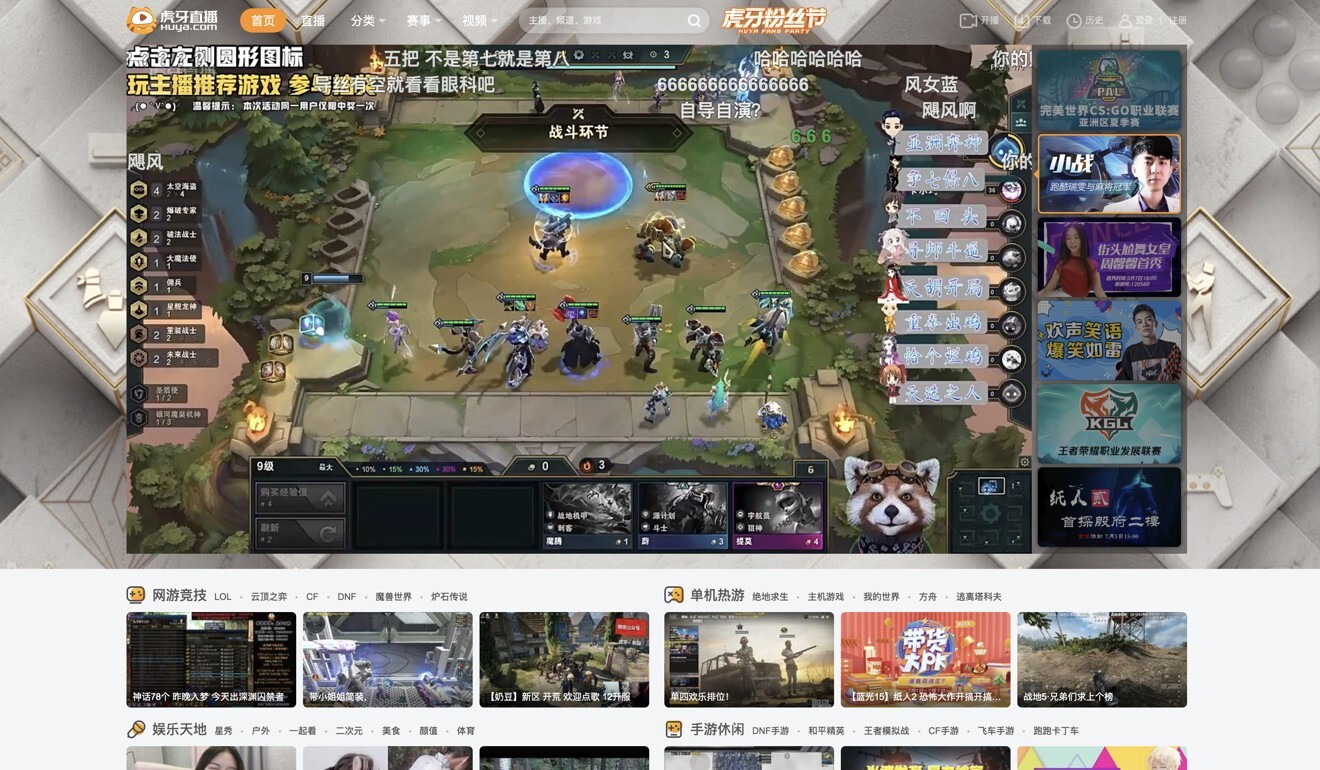 The deal comes at a sensitive time for Chinese tech companies in the US, where Tencent has come under scrutiny over its WeChat messaging app. US President Donald Trump is seeking to ban American entities from doing business with Tencent related to the app.
But while Huya and DouYu are listed in the US, their operations are largely confined to China.
The proposed merger is expected to go through as DouYu's two co-CEOs have both agreed to it. They currently hold about 54.5% of the voting rights, but two-thirds of the votes are needed to complete the merger. Under the new company, DouYu CEO Shaojie Chen will become co-CEO with current Huya CEO Rongjie Dong. – South China Morning Post
Did you find this article insightful?
% readers found this article insightful