The tech-savvy model in the mainland's emerging self-storage industry is leaving Hong Kong's sector behind, according to two pioneers in the trade across the border.
The industry in space-starved Hong Kong took off a decade earlier, and facilities in the city still outnumber the total on the mainland. But the two industry leaders, who are from Hong Kong but based in Beijing and Guangzhou, said the city's industry was behind in terms of technology development.
"You still need a key to open locks in Hong Kong. But here, all you need is a phone," said Alan Tso Siu-hun, founder of CBD self-storage.
Tso proved his point by demonstrating how customers could access digital keys via the company's WeChat service account and open locks.
His company not only has online registration and payment, but also lets renters authorise a third-person to unlock their storage compartments in their absence.
In Hong Kong, most major self-storage companies ask customers to bring along their own locks for their space, with no digital key available.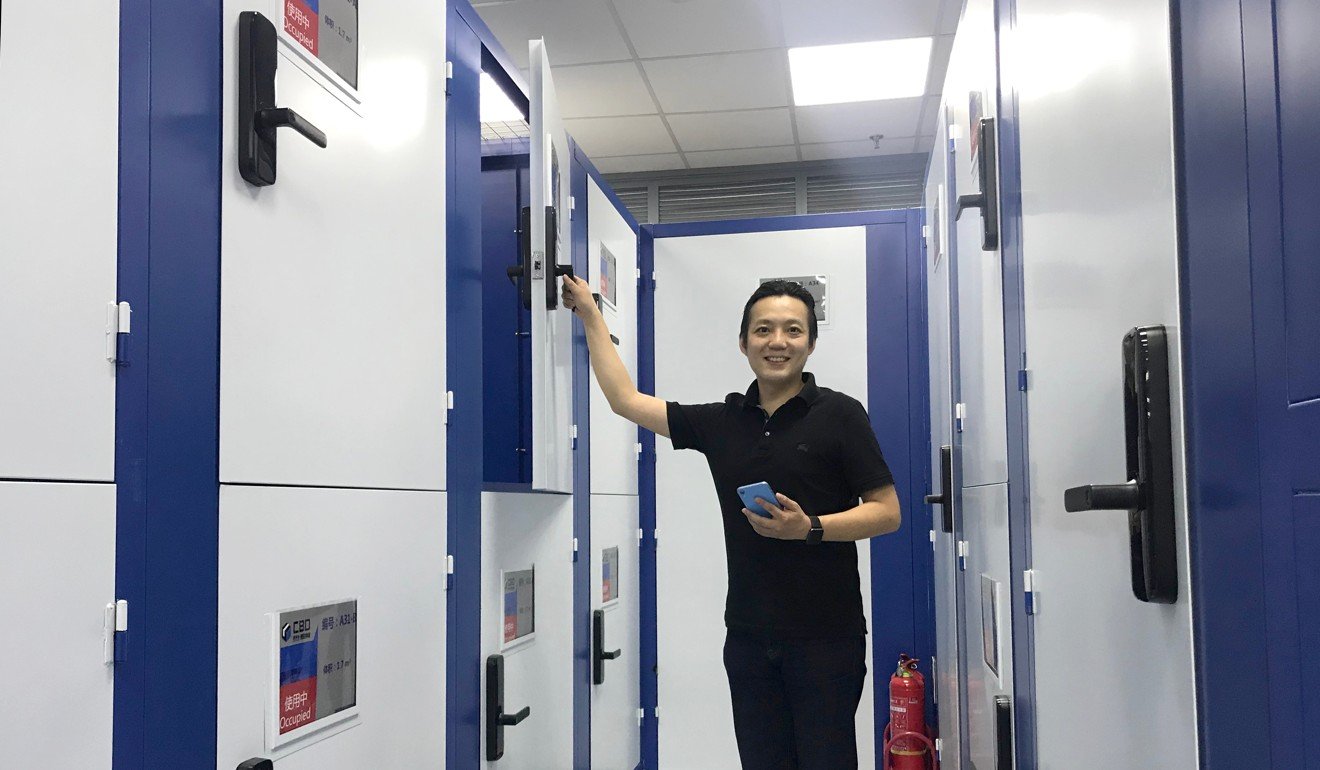 Founded in 2014, CBD has set up 43 facilities – more than half in Beijing and the rest scattered in Shanghai, Guangzhou and Shenzhen.
Tso, 36, said the idea of setting up self-storage facilities emerged in 2005, when he graduated from school in the United Kingdom and returned to Hong Kong.
Tso said it was the television commercials by a self-storage chain that sparked his interest. Working in a real estate investment trust, he started to look into this niche sector in the property market.
Believing the local market had been saturated, Tso moved to Beijing in 2008 to find ways to pursue his own business, starting with expanding his personal network there. He founded his first self-storage facility in Beijing in 2014.
"The first such facility appeared in Beijing only in 2011 or 2012, and roughly only 1% of local people knew about the concept of self-storage," Tso said.
The company targeted the growing number of expats, and educated locals by setting up street booths. Their efforts in developing the IT infrastructure also made them stand out from competitors.
In Hong Kong, where people live in small, expensive flats and typically lack space to store their items such as old books and clothes, the self-storage industry has expanded quickly since the first facility opened in 2001. Today, there are 369 premises.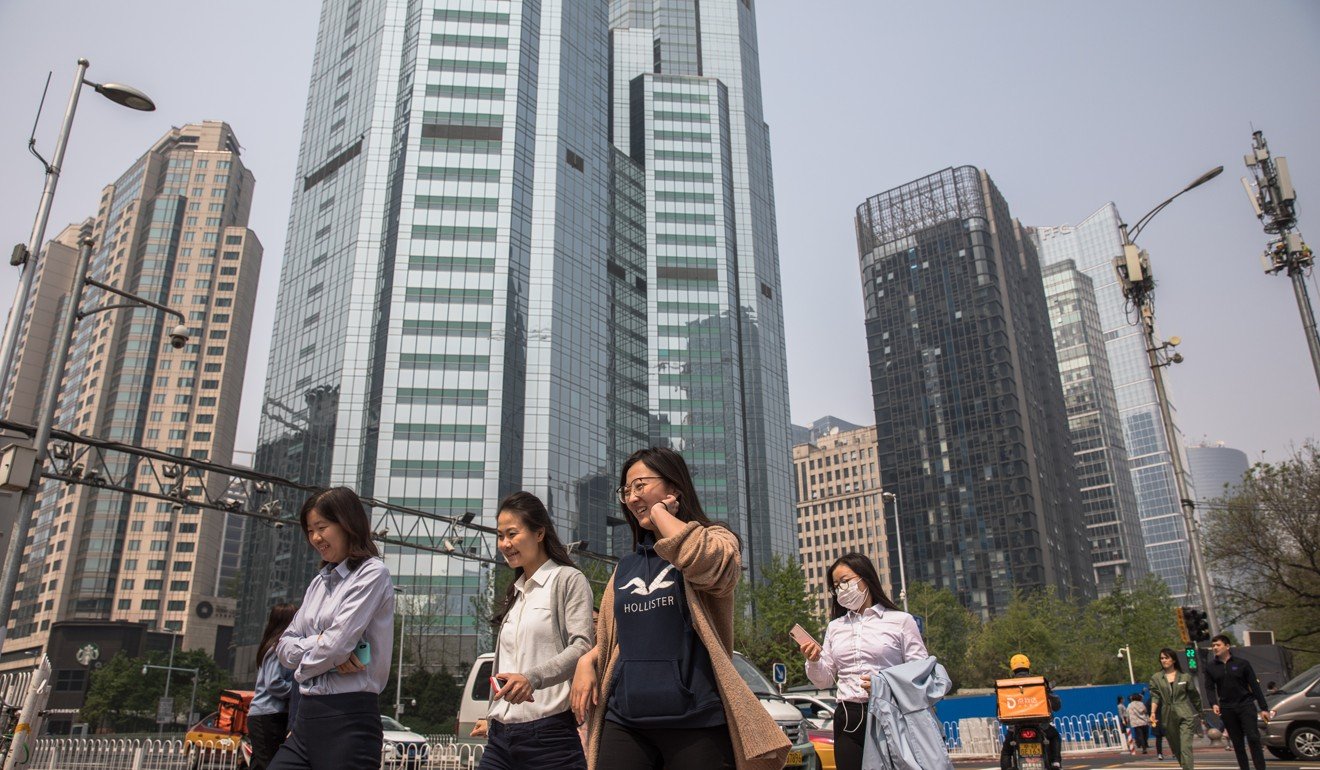 On the mainland, the industry has grown more than 122% year on year, from less than 180 facilities to more than 320, according to a 2018 survey by the Self Storage Association Asia.
In Guangzhou, Hongkonger Felix Wong Fu-yuen, 31, was among the first to start his storage business there two years ago. He now runs 10 branches in the city, offering 1,000 storage rooms.
The company also has a strong IT support and all customers open locks via the WeChat service account.
"Hong Kong is lagging far behind in terms of Internet applications," said Wong, who moved across the border after graduating in Hong Kong.
While technology development has varied on the mainland, customer needs in the three cities are different as well.
Hong Kong's customers mostly go for the service under density concerns at home, Tsoi said, adding that in Beijing dislocation was been the main motivator.
"Mainlanders move around the country for work. A Beijinger could be sent to Shanghai for three years for work and room is needed for storing personal stuff," he said, noting that the business mainly relies on personal and household needs, with just 20% of renters being other businesses.
Wong said Guangdong is a different story, with half of the renters being corporate entities or those running e-shops. The needs of online merchants prompted the start of his company.
"My girlfriend was running an e-shop selling clothes and where to put her stock had been a headache," Wong said.
He added that storage rooms in city centres, where all his branches are located, help merchants save time and money rather than battling the heavy traffic in Guangzhou. – South China Morning Post
Did you find this article insightful?