China's strict Internet censorship is no secret, but a study has found that more than a third of young Internet users have encountered pornography, gambling, violence, drug use and other illegal content online.
That worries Shanghai mother Linda Li and other parents across the country.
Li said she had quarrelled with her 14-year-old son, an eighth-grade student, almost every day over the past year about how much time he spent on online.
"The past Sunday, he played with his mobile phone from 9am to 9pm," she said. "I saw his game friends sharing pornography in group chats on WeChat. I saw gory scenes in those games he plays, like the popular PlayerUnknown's Battlegrounds. I'm so worried but I'm unable to pull him from that world."
Li said she and her husband had tried everything to limit the time their son spent online, but he ignored them, fought back, and even threatened to commit suicide.
More than 93% of Chinese youngsters now have access to the Internet, according to a study released last month by the Communist Youth League and the China Internet Network Information Centre.
In a survey of more than 31,000 children aged between six and 18, 13% said they spent more than three hours a day online.
Li said she was worried what lay ahead for her son.
"I'm afraid he will become a burden on society if he keeps on living like this. He could be led into gambling, using drugs or become obsessed with porn," she said.
Although there is no statistical evidence to prove a link, Chinese experts blame online content for a lot of juvenile misbehaviour.
Pi Yijun, head of the Juvenile Delinquency Research Centre, which is affiliated with China University of Political Science and Law, said children were being influenced at an earlier age as the Internet became more accessible.
"Kids today are increasingly exposed to harmful information online," he said. "For example, violence and porn are common in many popular games, which kids tend to imitate."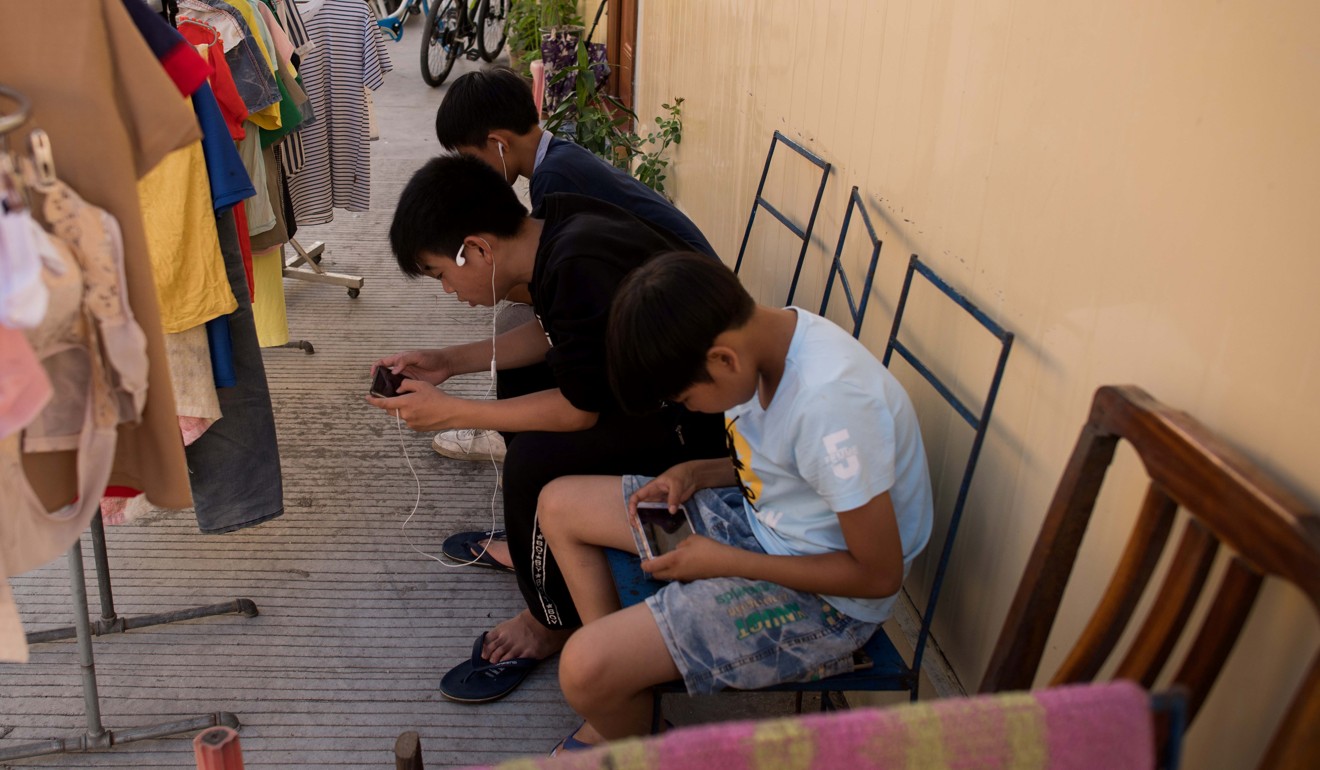 Xiong Bingqi, deputy director of the 21st Century Education Research Institute, said childhood addiction to the Internet had become a social issue.
"Many youths bully others, violate the law or commit crimes largely because they often play games containing porn and violence," he said.
Zhu Tingshao, a researcher at the Institute of Psychology at the Chinese Academy of Sciences in Beijing, said long-term exposure to such content might cause physical changes to the brain's reward system, a group of neural structures responsible for learning, desire and craving for a reward, as well as positive emotions such as joy and ecstasy.
Exposure could lead to distortions in ethical values as the young tried to learn about the world, he said.
"The Internet has been with our kids and youths since they were born," he said. "And they tend to think that the information obtained there is correct. Besides, they lack the ability to tell the bad from the good, and to control themselves."
Chinese authorities have vowed to control the time youngsters spend online and "explore a system to define which content is fit for which age group based on China's own condition", according to a national plan jointly issued by eight ministries in August to fight increasing myopia among school students.
Xiong called for an expert committee to be set up by the government soon to implement the policy. While rating systems for films and games are common in the West, China did not have them, despite years of debate, he said, because regulators wanted to keep all content available online suitable for all age groups.
One concern was that if a rating system was introduced for pornographic content, which is banned in China, it could mean some forms would become legal for adults, he said.
"Regulators would think a rating system disobeys this logic. But in reality, porn and violence are still prevalent, and without a rating system, children and youths can also easily access it," he said.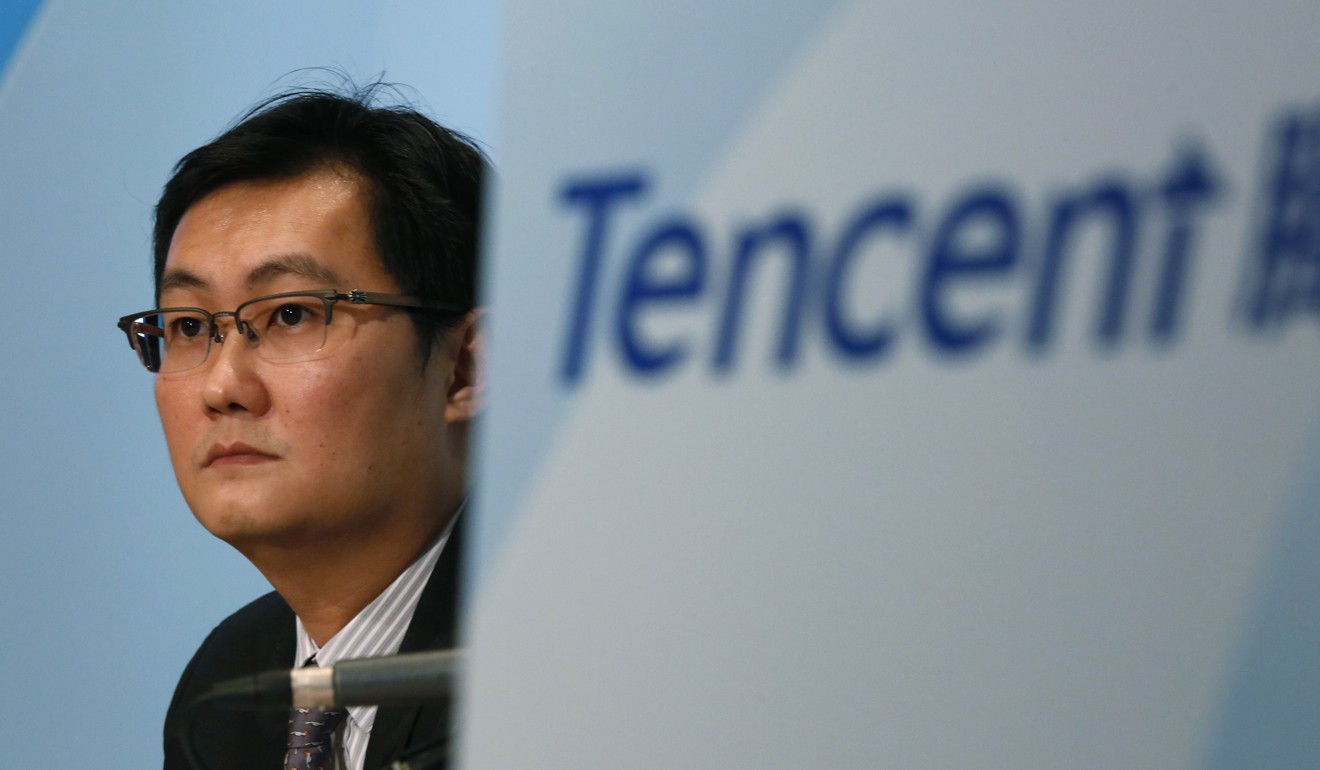 Pony Ma, co-founder of Internet giant Tencent, which publishes popular online games like Kings Of Glory and the Chinese version of PlayerUnknown's Battlegrounds, said at last month's National People's Congress in Beijing that Internet firms should protect the health of young users.
"The anti-addiction rules that we are test running now are quite strict," he was quoted as saying in a report by Yangcheng Evening News.
"For example, children under 13 cannot play a game for more than an hour, and they cannot log on after 9pm. Those between 13 and 18 can only do it for two hours."
Tencent was also testing a "child lock" that would prevent children under the age of 13 playing certain games without permission from a guardian, he said.
Beijing has ordered Internet operators to establish an anti-addiction system and prohibited Internet cafes from catering to the young, but Xiong said industry players had mostly turned a blind eye to the directives as they tried to attract more users.
Instead of providing illegal content directly, many operators had taken advantage of a grey area and embedded illegal content in advertisements and online games, he said.
"Many parents complain that they are competing for their kids with game developers and Internet operators," Xiong said. "It's impossible to ban children from using the Internet, but parents should spend more time with their kids, guiding them about how to use the Internet wisely."
But such efforts would be ineffective without strict market supervision from the government, he said.
"The authorities should guarantee Internet service providers abide by laws and regulations related to juvenile protection, not tolerate their profit-seeking by luring young users." – South China Morning Post
What do you think of this article?