The Chinese passion for betting has become a major driver of the Philippine property market.
The country has become a magnet for Chinese online gambling operators, barred from setting up shop at home and stifled in Macau by measures aimed at curbing the spending of wealthy mainlanders.
Warmer relations between Beijing and Manila under President Rodrigo Duterte have underpinned the influx; Chinese gaming firms took up 30% of the 775,000sq m of office space built in the Philippine capital last year.
But it is not just the commercial real estate segment that has benefited from the boom. Many of the gaming companies have bought flats for their workforces, estimated at between 100,000 and 200,000 people in total.
In 2017, US$184mil (RM769mil) of the Philippines' US$2.9bil (RM12.1bil) of gambling revenue came from online betting, a 14% increase from 2016. Although a breakdown of the number is unavailable, it is widely accepted that the country's online gaming industry is dominated by Chinese companies and punters.
"These mainland Chinese companies, especially online gaming operators, are driving the office leasing activity, backed by the cheaper rents in the Philippines," said Janlo de los Reyes, head of research and consultancy at JLL Philippines.
"These operators typically occupy multiple floors of office buildings and buy in bulk at residential condominium developments as dwellings for their employees."
Beijing began a crackdown on Macau casinos in 2014 to stem the flow of capital from mainland China amid a declining yuan and to reduce illicit funds entering the casino hub. The crackdown has led Chinese gambling operators to look beyond Macau for revenues, and with Beijing's improved relations with Manila, the Philippines has captured a significant portion of this expansion.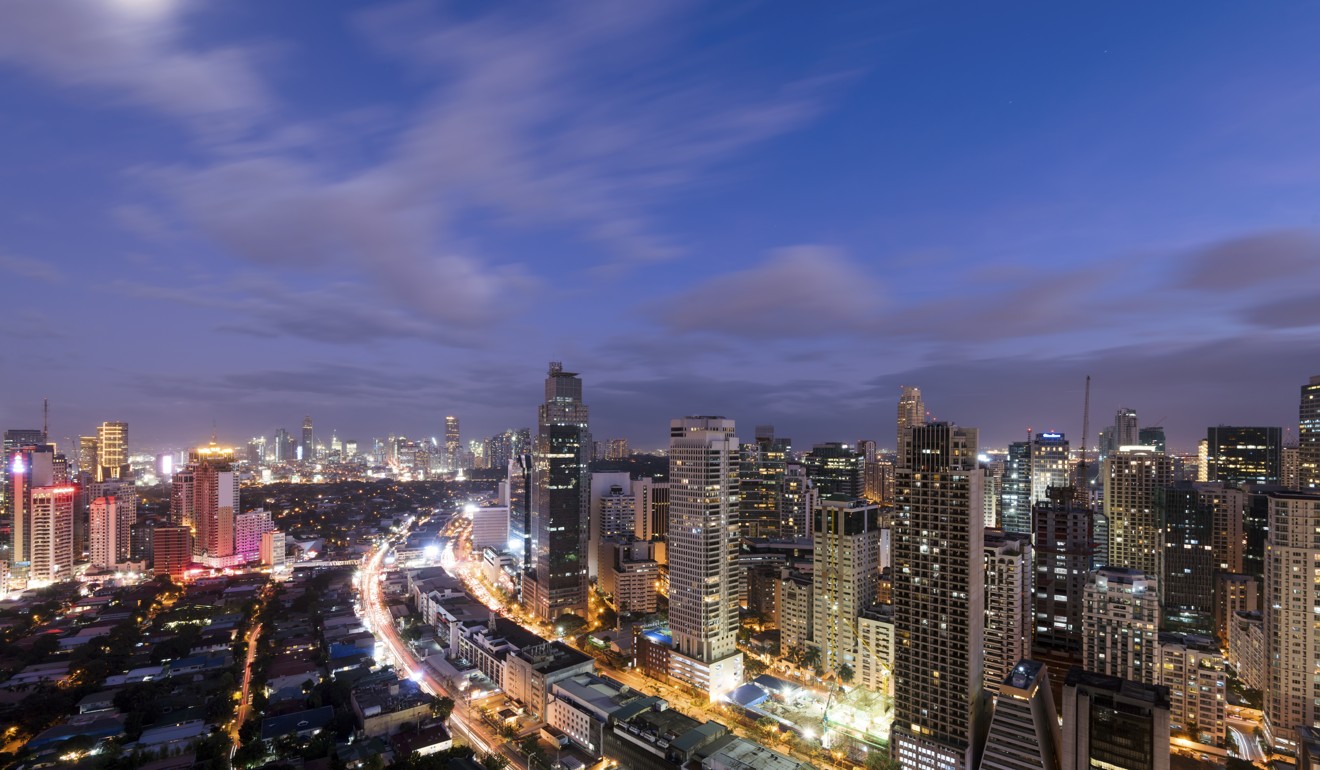 Colliers International said the recent property boom could mainly be traced to the expansion of offshore gaming firms entering three areas of the capital – Fort Bonifacio, the Bay Area, and the Makati central business district.
"Since the fourth quarter of 2016, the offshore gaming sector has been a major contributor to office space demand in Metro Manila," said Joey Bondoc, Philippines research manager at Colliers International.
From 80,000sq m in 2016 to 296,000sq m in 2017 – more than a third of the total – the segment's office take-up reached 280,000sq m in the first three quarter of 2018, and represented a quarter of all property deals between January and September, he said.
As of September, apartment sales in the pre-selling market – units that are under construction – had reached 42,000 units in Metro Manila, up from 38,000 units in the same period of 2017.
Developers have been ramping up completion of new flats, with 31,000 units launched between January and September, higher than the 22,600 units in the same period last year.
Chinese investors, Bondoc said, preferred to buy studio and one-bedroom flats with sizes ranging from 24sq m to 44sq m each and located in Manila's Bay Area and Fort Bonifacio, the business district closest to Makati. These units fetch between US$3,770 (RM15,800) and US$5,280 (RM22,000) per sq m.
Hong Kong-based boutique real estate equity fund Arch Capital has recently bought two assets in the Philippines: an office building in Makati and an office development in Cebu City, the second largest metropolitan area after Metro Manila and known as the main business centre in the Visayas region.
"The recent Chinese investment or commitment to invest in the Philippines adds to the confidence of foreign investors. While it did not play a direct role in our own activities, it contributes to building a generally favourable investment environment," said Richard Yue, Arch Capital CEO and chief investment officer. – South China Morning Post
Subscribe now to our Premium Plan for an ad-free and unlimited reading experience!