Banners with pictures of star-players were lined up outside the stadium next to the fried chicken stands. A pre-game concert with top-shelf K-pop stars and fireworks warmed up the crowd. The only thing separating this from a World Cup football game was that instead of waiting for goals, we were cheering as gamers battled for supremacy on three enormous plasma screens.
The roar of the crowd at 2018's League Of Legends World Championship in South Korea was all it took to convince this reporter – a sceptic at first – that eSports will soon compete with the likes of the NBA and Fifa for spectators and advertising money.
"You wouldn't know unless you see it for yourself. It's just like the Superbowl," said Park Young-mok, CEO of mobile game developer Nchant Interactive Inc and former executive director at Activision Blizzard Inc. "When you're there you see the whole thing. The passion and the fever."
The pre-game K-pop show played with the audience's imagination, blending reality with elements of the game itself as digital characters joined the real-life performers on the big screens. After the performers, both real and digital, exited the stage, a crowd stacked with Chinese and European fans cheered their star athletes on for a best-of-5 round battle
League Of Legends, currently the biggest game in eSports by player count, is a battle arena game where team members each select a "champion" with unique abilities, and then launch attacks on the opposing team's base. The on-screen excitement it causes is surprisingly contagious, causing the audience to quickly choose favourite players and yell out loud.
The game's developer, Los Angeles-based Riot Games, sold a majority 93% share to Tencent Holdings back in 2011 for US$400mil (RM1.6bil). The Chinese tech giant bought the rest in 2015, and has been focused on expanding its user base and fuelling its eSports leagues ever since.
The gamers on stage at the 2018 World Championships were not the stereotypical nerds you'd expect either. Although not built like professional athletes, most were of average size and height, with some sporting cool haircuts and tattoos.
A South Korean player named Rookie, now playing for the Chinese team Invictus Gaming that won the 2018 championship, became famous on the internet for revealing his stunning girlfriend online, Hilda, a host in the Chinese eSports league.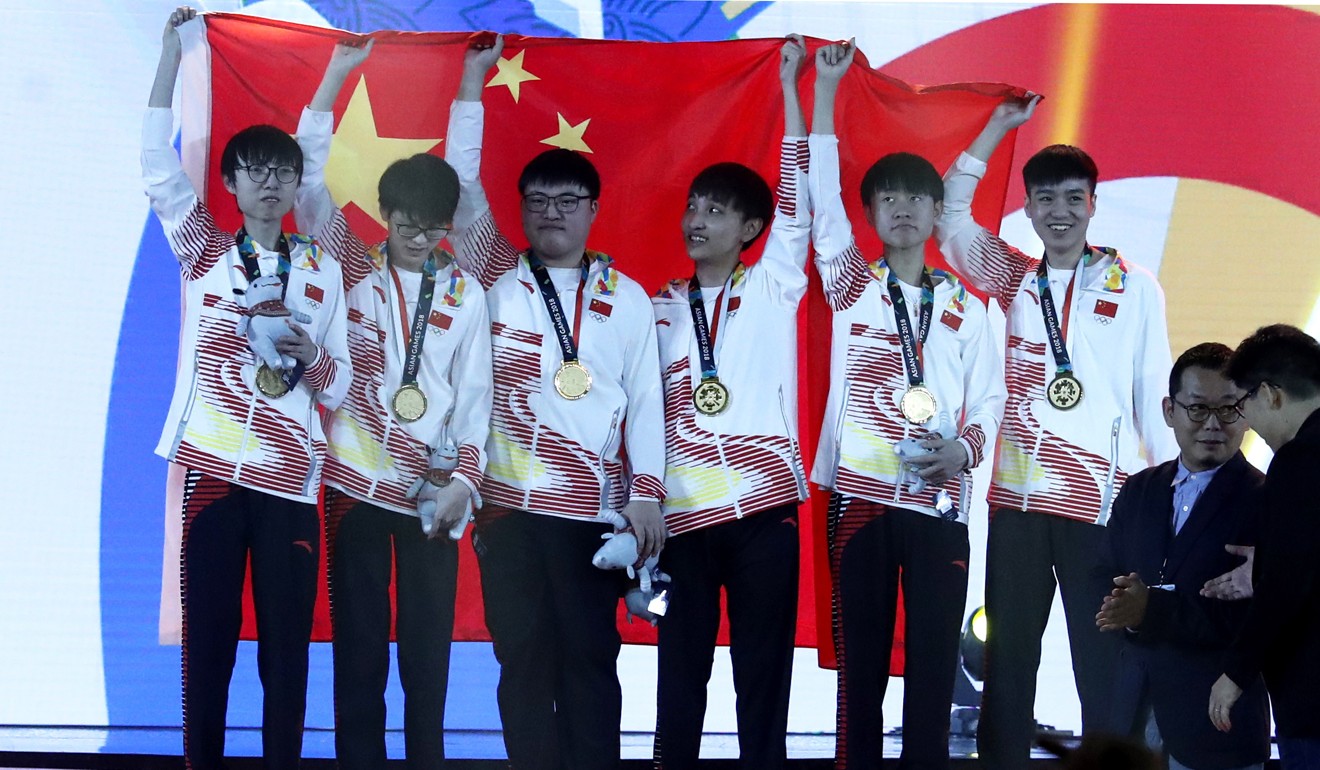 But there's a cloud looming over this shiny new world.
Just an hour's train ride away from the eSports venue at Seoul's National Assembly, a debate is under way that could clip the wings of the new 'sport' before it soars any higher. Discussions are centred on how to address growing game usage, and what policies to enact to curb excessive gaming – particularly by minors.
After a World Health Organisation ruling in June that so-called "gaming disorder" is now a disease, countries like South Korea and China – where gaming is wildly popular – are now taking the report very seriously.
On Oct 11, South Korea's Health Minister Park Neung-hoo said that "if the WHO classifies gaming disorder as a disease, we will also accept that verdict."
In 2011, the Korean authorities introduced the "Cinderella Law", which shut down access to online games after midnight for kids under 16. After reporting record earnings last year, major gaming companies in Korea are under pressure. Industry forecasts predict NCSoft and Netmarble, two of South Korea's "big three" gaming companies, could see sales and operating profits drop 40-60% in the third quarter of 2018 compared with last year.
Korea's Health Ministry and the Culture Ministry are currently looking at how to regulate gaming going forward while also supporting an industry which has proven lucrative for the country.
Over in China, a similar debate is taking place and the stakes are high for companies like Chinese tech giant Tencent Holdings, the world's top grossing games publisher, which has seen about US$220bil (RM914bil) wiped off its market value this year amid a crackdown and suspension of new game approvals by the government, which is concerned about the impact of prolonged gaming on children's health.
The Chinese authorities stopped approving new games at the end of March and there is no sign of an end to the hiatus amid a broader government reshuffle of industry regulators.
"For the nation's future, we can never allow gaming companies to get rich by inducing teens to get addicted (to games)," state news agency Xinhua said in a commentary earlier this year.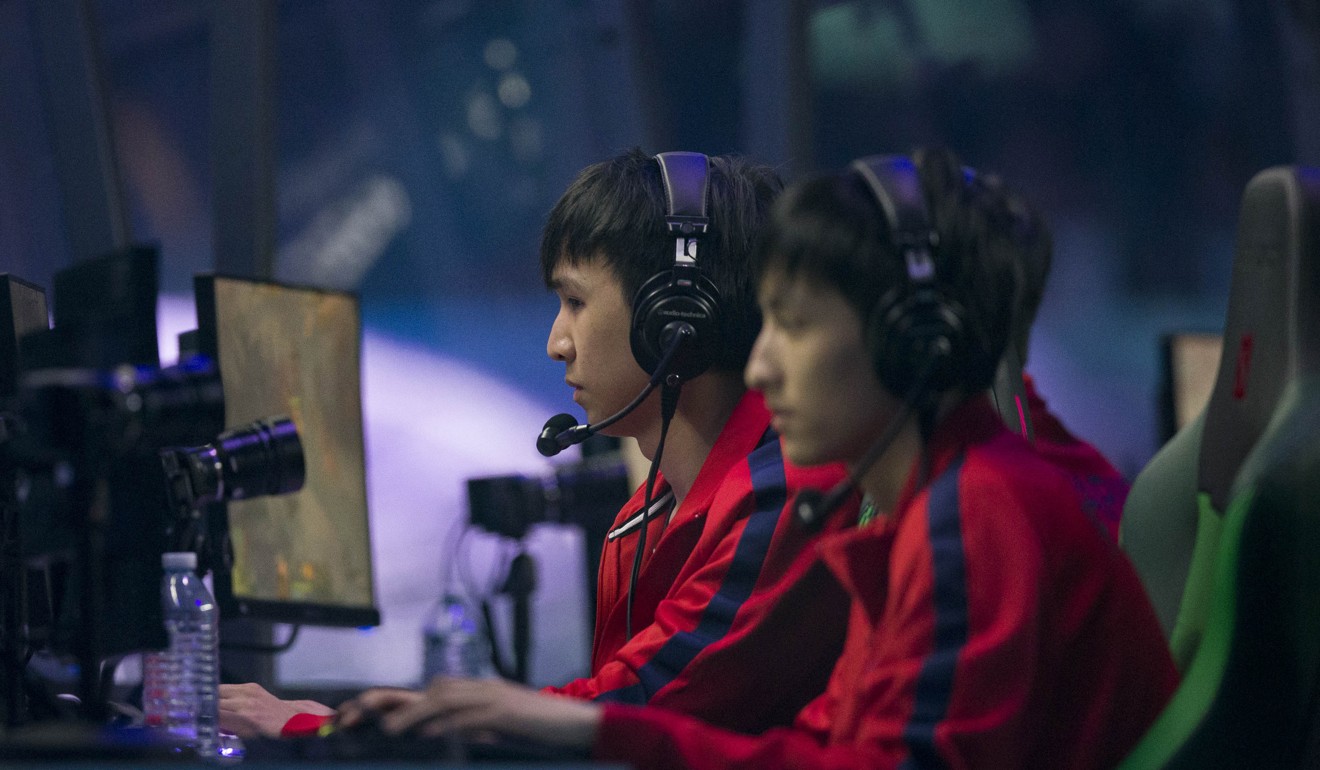 In its latest move to address Beijing's concerns, Tencent this week said it would require all players of its mobile and personal computer games to verify their identities against police databases.
The company last month made it mandatory for players in nine Chinese cities including Beijing to verify their age to log into its popular Honour Of Kings mobile game. Under the new plan, Tencent will roll out the mandatory verification to another nine of its most popular games before introducing them for all of its games from next year.
However, with an estimated 200 million fans tuning in to Saturday's event and the International Olympic Committee eyeing the sport, there's reason to believe Tencent's investment in eSports could pay off in the medium to long-term – provided health issues are addressed.
According to Amsterdam-based market research firm Newzoo, the global eSports industry will reach a value of US$905mil (RM3.7bil) million this year, and is on track to hit US$1.5bil (RM6.2bil) by 2020.
Last month Tencent opened a new US$88.9mil (RM369mil) stadium in Seoul to the public. While this falls short of the US$325mil (RM1.3bil) spent on the NFL's New England Patriots' stadium, it could be "some kind of sign" of what's yet to come, says Nchant's Park.
The tech giant also invested more than US$1bil (RM4.2bil) in Chinese streaming platforms Douyu and Huya back in May to deliver eSports to its fans.
And while governments may not be the gaming industry's best friends right now, it is getting plenty of attention elsewhere. This summer the International Olympic Committee (IOC) was eyeing e-sports for Paris 2024, before it shut the idea down in September. It sent a strong signal though that eSports might be considered for the Olympics one day – if the violence is ditched.
The 2018 Asian Games was more lenient, allowing eSports as a non-medal event, giving hope to gaming companies waiting to take the sport mainstream.
Organisations like the Olympics need to do something to reach a younger audience that tends to find biathlons boring. The 2018 Winter Olympics competition in South Korea was the least watched on record.
To the IOC, the appeal of eSports fans is obvious – they're young and highly committed to their favourite eSports games, and represent a growing demographic the sports world cannot afford to ignore. Some estimates say upwards of 200 million viewers tuned in to Saturday's championship – putting it well ahead of the 2018 Superbowl's 103.4 million.
That is why in the US, NFL and NBA owners are following the money and viewer numbers pouring into eSports by buying up teams.
And there's less separating NFL sports stars from pro-gamers than you'd think. Ronan Swingler is a professional League Of Legends player from Australia, and currently in Seoul for "boot camp", where schedules are just as arduous as NFL summer training, albeit with less physical exertion.
"Right now is what's called a free agency period, where players can be picked up by any team going into 2019. So you want to look as good as you can to any potential teams and sponsors," said Swingler.
Part of the appeal of eSports is that it opens up new possibilities to less physically-gifted kids, and could redefine what it takes to be an "athlete". You do not have to be blessed with great height or strength to be good. The requirements include problem solving, strategy, communication, cooperation and quick fingers, which puts it within reach of any young person with an internet connection.
"It could be a career (for someone)," says Nchant's Park. And he is right.
With huge money pouring into eSports from Tencent and its competitors, the prospect of a career in gaming is no longer just a fantasy. For kids who never had a chance at pro basketball or football, the dream of being on a sports banner outside a stadium one day is now a reality.
"If they're good at something, they should do it. They should at least have a chance to find out." – South China Morning Post
Join our Telegram channel to get our Evening Alerts and breaking news highlights