THE ancient Silk Road fascinates me.
The most popular route is from Xian to Urumqi in Xijiang, an autonomous region in northwest China, which passes through the ancient cities of Lanzhou, Xining, Zhangye, Jiayuguan, Dunhuang, Hami and Turpan.
Most tour operators fly tourists from Xian to Urumqi and send them back to Xian by coach. I don't fancy sitting 10 hours in a coach every day for 10 days.
A friend who has visited North Xinjiang three times testifies of its beautiful scenery. His photos of rolling hills and plains and beautiful rivers and lakes are captivating.
After much research, I took a liking for Urumqi, the capital of Xinjiang.
Xinjiang borders Mongolia, Russia, Kazakhstan, Kyrgyzstan, Tajikistan, Afghanistan, Pakistan and India.
Its population of 3.5 million comprises 47 of China's officially recognised ethnic minorities, mainly Uyghurs, Hui, Kazakhs, Manchus, Mongols, Xibe, Russians, Tu, Kyrgyz, Uzbek, Zhuang and Tatar.
My plan is to use Urumqi as my base. Once there I can choose to join a tour to travel north to Kanas Lake Nature Reserve for its captivating scenery or south to ancient Kashgar that resembles a dusty Afghanistan city.
Since I have seven days there, I book into a city hotel for convenience and search for a resort hotel away from the city to experience country life there.
To avoid long hours of travelling by coach I will explore Urumqi and Turpan instead.
China's safest city
I am a little worried about my safety in such a remote place and where an ethnic riot in 2009 resulted in some 200 people killed and more than 1,700 others injured.
However, strong police presence on every street corner, regular patrols and security checks in hotels, commercial buildings and on buses allay my concerns. The locals tell me there are no snatch thefts because a thief would be caught before he manages to runs 200m. This must be the safest city in China.
The Xinjiang International Grand Bazaar in the city centre is the region's largest bazaar. It resembles the grand bazaar in Istanbul and even the Uyghur stall-owners and workers look like Turks.
I enjoy browsing the stalls and observing the people as they engage in activities and conversation.
Visiting an Uyghur home
I love Middle-Eastern food and someone directs me to a restaurant a few blocks away. It is a famous restaurant that serves Uyghur food like naan, kebab, curry mutton, biryani rice (the Han Chinese call it "grab rice" because the Uyghurs use their fingers to scoop the rice) and salads.
All the tables are taken, however.
A young Uyghur woman with her three-year-old daughter invites me to share her table. We strike up an interesting conversation in Mandarin and she tells me about her family and how her father arranged for his young friend to marry her.
The university graduate then invites me to her house nearby.
At her home, I'm served a sweet drink, cookies and desserts before the little girl turns on the music and dances to entertain me!
Tian Shan (Heavenly Mountain) and Tianchi (Heavenly Lake ) are 60km from Urumqi. There is an entrance fee to enter the park and for the cable car to ride up the mountain.
I like the Xinjiang Uygur Autonomous Region Museum which has over 50,000 items in its collection. Other than artefacts, there are life-sized wax statues of the various ethnic people in their home settings on display.
Wyndham Urumqi North
Wyndham Urumqi North Hotel in Wujiaqu is an hour's drive north of Urumqi. I spot the sprawling resort hotel complex as I enter the city. It has all the facilities of a 5-star hotel – from restaurants and night club to an indoor swimming pool and a fully equipped gym. All of which are top-rated.
The lobby is huge and elegant. My deluxe room is spacious, beautifully decorated and has a large king bed and a comfortable couch by the window. This is a new hotel and everything is sparkling clean and neat. Staff service is also excellent.
The large and cosy restaurant lays out an appetising wide breakfast spread. A sumptuous breakfast consisting of healthy food is vital for an energetic person like me who walks long distance daily. The buffet dinner spread is even more extravagant and delightful.
The hotel's facilities, especially the beautiful indoor swimming pool and the karaoke lounges, compensate for the distance from the city. The resort environment is refreshing.
Turpan attractions
Turpan is about 200km from Urumqi but takes only 75 minutes to reach by high speed train. There are several famous tourist sites scattered outside the city here.
The more popular ones are Grape Valley, the Ancient City of Jiaohe which was built 2,300 years ago, the underground irrigation system called Karez System constructed 2,000 years ago and the hottest place in China — Huo Yen Shan or Flaming Mountain, which is featured in the Chinese classic "Journey to the West".
Something amusing happens at the entrance of Grape Valley. A local Uyghur youth offers me a ride to tour the vineyards on his very old and cranky motorised tricycle. Being adventurous and not wanting to reject his kind gesture, I accept and he lays a floral carpet for me to sit on. As we ride through the side gate, the guards smile and wave at me. The vehicle stalls countless times. Once inside the vineyard, he politely asks me to disembark as he has to use the vehicle to transport vegetables. What an experience! Travelling like a local in a vehicle which is used to transport both passengers and vegetables!
My visit to Nanshan Mountains is dreary except for some hills, plains, small flocks of sheep and some Kazakh families serving barbecued mutton and kurt in their tents.
Back at the Grand Bazaar I hear loud music coming from somewhere above. A shop-owner says it is a grand Uyghur wedding dinner. I rush upstairs and ask a well-dressed lady if I can take some pictures of the celebration.
She agrees and introduces the groom's father, a university professor, to me. Both of them invite me to sit at a table for dinner. It was such an experience to witness a traditional wedding and receive treatment as an important guest by these strangers!
China has many exotic places to explore and this trip to Urumqi is certainly memorable.
The next time I come here will be in springtime when more than a million tulips from over a hundred varieties will be in full bloom.
> The views expressed are entirely the writer's own.
Join our Telegram channel to get our Evening Alerts and breaking news highlights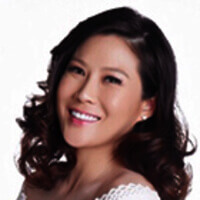 Chermaine Poo is a chartered accountant turned actress, TV host, emcee and columnist. Now she juggles between motherhood and running her classic car restoration workshop, Restoration Performance Design. And because she doesn't sleep, she writes this columns and a blog on www.chermainepoo.com.