ROBERT RODRIGUEZ, the American filmmaker and screenwriter who directed cult classics such as Desperado and From Dusk till Dawn, once said: "I wish I could freeze time or go back in time over and over again because it is just going too fast."
Indeed fatherhood has been going way too fast for me. Being invited as the guest speaker at my son Jack's graduation evening was a tremendous honour, but at the same time also a personal moment of reflection. In a flash, my baby boy is all grown up and ready to start his journey of life abroad.
Subscribe now to our Premium Plan for an ad-free and unlimited reading experience!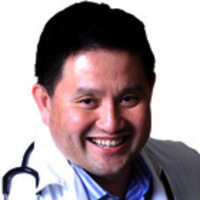 Dr George Lee is a consultant Urologist and Clinical Associate Professor whose professional interest is in men's health. This column is a forum to help men debunk the myths and taboos on men's issues that may be too "hard" to mention. You can send him questions at askdrg@thestar.com.my