Penile fracture requires immediate surgical repair. 
The mighty Mike Tyson once threatened his opponent with this remark: "When I fight someone, I want to break his will. I want to take his manhood. I want to rip his heart and show it to him."
Scary words coming from a man who once represented aggression, hostility and violence probably determined by his high levels of his testosterone. 
Most men, and especially the alpha males, would be very focused on their manhood. 
In some, this is represented by their external physique and bodily strength, in others, this is defined by one's drive and success. When it comes to bedroom matters, nothing signifies the manhood more than the physical size and integrity of their external genitalia.
I gather this is important to Malaysian men judging from the emails that I had received from readers in the past year on bigger penis. 
Trauma of the penis, although is a scary thought, is considered quite a rare occurrence in medicine.
However, the notion of injury of the manhood will definitely bring tears to men's eyes and send chills down anyone's spine.
With such possible damage in mind, lets deal with a problem raised by Ravi, our regular reader.
Dear Dr G,
Thank you so much for reading my email.

My name is Ravi. I am 36 years old. I am a regular reader of your column and often worry about the time when I finally require your services as a Urologist.

I recently engaged in bedroom matters with my wife and during the intimacy, I felt sudden pain in my private part and was almost certain I heard a "snap". 

The "action" came to a sudden stop and the pain disappeared.
I went to the toilet and urinated normally. 

On the following day, I still felt some discomfort and noticed some bruises on the base of my penis.
It has been a week and I am rather worried about it. I read such injury is called penile fracture and this can lead to erectile dysfunction and severe abnormal curvature of the manhood. 

By the way, "Penile fracture" sounds like a bone is broken. I don't think I have a bone in my organ. Am I missing something? 

I am getting sleepless nights. Help!

Thanks in advance.
Ravi

Penile fracture certainly is a medical condition characterised by the rupture of the outer covering of the penis, tunica albuginea, that in turn envelope the inner structures of corpora cavernosa.
The word fracture is a misnomer. The penis definitely is a boneless organ (well, the ones I have come across in my career. Trust me, I have seen many as a Urologist).
So, first of all, do not feel so confused or compromised if you have not found that bony structure hidden in the manhood and look no further!
In fact, the simple reflex of male erectile is paradoxically a complex physiological phenomenon.
This is an interaction of psychological, neural, vascular and endocrine factors initiated by sexual attraction and arousal.
An erection is achieved by the engorgement and entrapment of venous blood in two tubular corpora cavernosa. Yes, two tubular structures. Confused?
Well, the penis is actually composed of paired arrangements that consist of sponges of veins - a single tough fibrous tissue that encloses the outer layer, and therefore men only have a single penis, instead of two.
Penile fracture occurs during rapid blunt force to the erect penis during intimacy or self-induced activities.
This is a serious medical emergency that may be partial or complete tear of the tunica albuginea, with the potential adversities of urethral rupture, permanent impotency and abnormal curvature.
The sufferers usually described a cracking noise, with significant pain and immediate flaccidity.
An unmistakable large swelling and bruise of the manhood will follow this, which is occasionally described as the "eggplant sign". (I will let your imagination do the rest).
Penile fracture will require immediate surgical repair to ensure the function of the organ is maintained, which is usually carried out within hours of the injury.
I understand the descriptions I have put forward so far have not helped with Ravi's anxiety or may even confuse him further. Just some words of consolation, I genuinely do not believe he suffered from penile fracture.
There is another condition that may mimic the sign and symptoms of such injury. This is called tear of the suspensory ligaments of the penis. In other words, slight tear rather than major catastrophe!
The controversial author, Henry Miller, once said: "Confusion is a word we have invented for an order which is not understood".
My explanation of the mechanism of male anatomy and the misnomer of penile fracture hopefully have not put you in further muddle.
I think the best solution is go to see a Urologist and ensure this is just a bruised ego instead of a broken manhood!
> The views expressed are entirely the writer's own. 
Subscribe now to our Premium Plan for an ad-free and unlimited reading experience!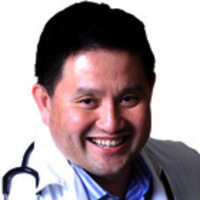 Dr George Lee is a consultant Urologist and Clinical Associate Professor whose professional interest is in men's health. This column is a forum to help men debunk the myths and taboos on men's issues that may be too "hard" to mention. You can send him questions at askdrg@thestar.com.my