My children recently asked me about my career choices in life. I was surprised on how difficult it was for me to answer such a simple question. I did not set out to become a urologist. 
In varsity, my first degree in Cambridge was Pharmacology. Contrary to common perception, pharmacology is not pharmacy; it is actually a study of cellular mechanism.
I was fascinated by pharmacology; it seem so far fetch how life can come together so immaculately.
Understanding the intricate complexity of cells can take us a step closer to solving medical problems.
From the study of cellular marvel, my career choice switched to organ transplantation.
Imagine, how the manipulation of cellular defence can suppress the natural rejection of a foreign organ placed in a host. And this is how far we have come in the last five decades.
The sad fact is, although the sciences had made such a quantum leap, the mindset of many of us on the myths of organ donation has still a long way to go.
This brings me to an email from a reader.
Dr G,
I recently noticed bubbles in the toilet bowl after urinating.

I understand frothy urine is a sign of damaged kidney. Is that true? 

Incidentally, what are the causes of kidney damage; are they reversible?

I hear about transplantation of kidney. How is that done?

Can you also tell me about pledging to become a donor?

Thanks for your answers.

Regards
Simon

Frothy urine may be a sign of the presence of protein in the urine, this is a medical condition called proteinuria.
In a healthy kidney, proteins and glucose will be retained in the blood stream, instead of being excreted into the urine.
When the kidney is damaged with defective filtering system, the gradual impairment of the kidney functions may eventually lead to dialysis-dependent renal failure.
The causes of renal failure include infections, inflammations, diabetes, stone obstruction and high blood pressure induced damage.
The sad fact is such insidious insults to kidneys are often silent. When symptoms such as tiredness, blood or froths in the urine become apparent; it is usually too late.
Most cases of kidney damage are completely irreversible and dialysis may be the only mode of treatment.
Transplantation of the kidneys had obviously transformed the landscape of medicine since 1960s.
This comes with the discovery of cyclosporine, a medicine that helps to suppress the immunity of the host rejecting the graft placed in the body.
The challenges scientists faced in the last few decades are to strike a balance to allow the recipients to have a strong defence against infections and yet a "weak' immunity to allow the acceptance of a new foreign organ.
Organ transplantation is possible either through living or brain-dead donors. The donors can either be blood or non-blood relations of the recipients.
Unfortunately, brain-dead donors are usually victims of accidents or stroke who have good bodily function, but the brain injuries are too severe to be able to make any recovery.
One would imagine the fine-tuning of medicine is the main obstacle clinicians face in the 21th century.
The real hindrance of taking organ transplantation to a new success is the taboos and ignorant mindset associated with organ donation after death.
It is often forbidden to discuss death, leave alone giving the organs away after death.
Many religions and government agencies are supporting such pledges so that more patients may benefit from healthy organs of the victims of brain injuries.
However, in the last two decades, we still do not see significant ease of mind in this controversy.
Malaysians will be celebrating Hari Raya soon. One of the key lessons we learn from each other during this festivity is the art of forgiveness and gratitude.
One this day, we all cherish what we have and appreciate the art of giving.
It is also an appropriate time to reflect about being an organ donor. Such gesture can let your legacy live on in those who will relish it! On that note, Selamat Hari Raya.
> The views expressed are entirely the writer's own.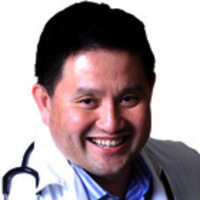 Dr George Lee is a consultant Urologist and Clinical Associate Professor whose professional interest is in men's health. The column "Ask Dr G" is a forum to help men debunk the myths and taboos on men's issues that may be too "hard" to mention. You can send him questions at askdrg@thestar.com.my