Waking up with "your flag on full mast" or morning erection is technically a nighttime phenomenon that is "spilled" over when one is awaken.

The famous American broadcaster, Andy Rooney, once said: "If you smile when no one else is around; you really mean it". I really never understood what he meant by that. I admire Rooney's authorship and interview styles in the programme, 60 minutes. 

I like his uncompromising interrogations. I guess I was also captivated by how this man continued to host the programme until one month before passing on at the grand old age of 92. There most be some secrets in those smiles, when no one is around! 
Last Monday, when I was driving to work at my usual time at 7am fom Kiara to Ampang, I caught myself smiling. And I couldn't work out why I was smiling.
Could it be the unfamiliar  luxury of driving with no traffic jam at the exit after the Duke Highway? Or I was simply mesmerised by the absolute indulgence of green traffic lights all the way from Jelatek to Jalan Ampang, allowing me to cruise down the road with no obstacles in sight?
Whatever that made me smile, I really meant it! At this moment, I began to ponder. Perhaps it is the simplest things in life that makes me smile, and my happiness is after all, not determined by the scale of the month-end paycheck. 
I did it again! I smirked as I walked in the clinic. I guess I was early, and there were no patients or my staff in the clinic. As I strolled towards the office and switched on the computer, I grinned from cheek to cheek. And I was smiling after I read this email:
Dear Dr G 

I get regular morning erection and I usually have uncomfortably spontaneous erection especially when I wear formal attire with tie to work. It is noticeable when I look at my stiffness in my pants although I wore an underwear. 

I also feel embarrassed when my colleagues look at my pants although they didn't make silly jokes of this in front of me. 

Does this happen because of the testosterone hormone? Is it normal if a man has spontaneous erection? 

Thank you and regards.
T

Waking up with "your flag on full mast" or morning erection is technically a nighttime phenomenon that is "spilled" over when one is awaken. In medical terminology, this is called Nocturnal Penile Tumescence (NPT). 
This is a natural response in healthy sexually mature men. Men with physiological (rather than psychological) erectile dysfunction, tend not to have significant NPT. 
In fact, clinicians may use an elastic devise that wraps round the patients' penises to detect the presence of NPT at night, as the engorgement of the penile girth during NPT will send the signal to computer detecting normal function. (Just imaging wearing a mini blood pressure cuff around your penis, and connected to a machine, and seriously, I am not joking!) 
Contrary to what many believe, the presence of the "morning glory" is not the result of a "glorious" dream. The real reason for the morning stiffness is largely unknown. It is the combination of the testosterone and bedtime brain activity (boys, not that sort of activities!), caused by specific neuroreflexes that are stimulated by Rapid Eye Movement (REM) sleep. 
Each episode of rigidness last around 30 minutes and commonly "stands up" three to five times a night.
Men above the age of sixty years old can even get the erection without the REM sleep, and most healthy men will experience nighttime or "morning wood" throughout their lives. However, the frequency and awareness of the morning wood may vary with the age and the health status of the men.
Generally, most men will have less frequent and milder "glories" with advancing age (what a shame!). A full bladder is also believed to be associated with "morning glory".
Some believe this is the mechanism that prompts men to wake up and empty the bladder. Others believe the full bladder is the reason for the "morning wood", as this full bladder actually stimulates the same nerves responsible for the erection reflexes.
Many scientists consider such natural response is the nature's way of oxygenating the penile tissue. Such "morning engorgement" is not just confined to adult human, but also observed in several other mammals.
The neuro-reflexes probably play a role to enhance penile blood flow. It is reassuring to learn how nature is really protecting manhood and mankind. 
In T's case, he is experiencing erection even beyond the morning. Although it is unusual for NPT to persist well into the waking hours, it is not uncommon to experience intermittent erections without arousal, especially in young men at the peak of their sexual health. (However, I really cannot explain the correlation with your formal attire and tie!).  
In some rare cases,  the erection may persists for dangerously long intervals and can cause pain and distress. This may be a pathological condition caused by stuttering priapism, and it will definitely require medical attention. 
The famous actress Goldie Hawn once said: "I have seen a smile soften the hardest of hearts". With regards to the "morning glory" T and many young men are experiencing, although it may be embarrassing and uncomfortable at times, you should relish it while it last (believe me, you will miss it when it is gone). 
So Dr G advice is: "I have seen a smile hardens the hardest of "hards". So, keep smiling when no one is around, especially in the glorious morning!" 
> The views expressed are entirely the writer's own.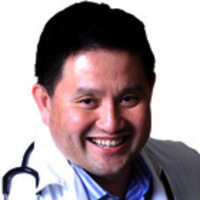 Dr George Lee is a consultant Urologist and Clinical Associate Professor whose professional interest is in men's health. The column "Ask Dr G" is a forum to help men debunk the myths and taboos on men's issues that may be too "hard" to mention. You can send him questions at askdrg@thestar.com.my