Dear Dr. G,

I am a 40-year-old Malaysian man who is generally fit and healthy.

In recent months, since my fortieth birthday, I have notice a slight decline in my ability to perform between the sheets.

Don't get me wrong; I really don't have Erectile Dysfunction. Let's just say the rigidity is somewhat compromised and endurance not so good as before.

I understand there are pills available to regain the former glory, however I really am not so keen on the blue pills.

I have recently started taking coffee with Tongkat Ali. Although it is not the "Pfizer Riser" that I observe, I must say there is a slight improvement in the firmness.

I really would like to pursue more on the natural ways to improve my sex life. I guess it is safer and cheaper in long run.

In addition to the "special coffee", I am now keen to continue with the supplement, especially being the great supporter of Malaysian products that I am.

I really would like to put Dr G on the spot to scrutinise the hard facts of Tongkat Ali. Can you please tell me what exactly is the plant?

Is there scientific evidence to support all the claims of the product?

How much do I need to continue with the supplement?

Most importantly, are they safe?

Regards

Woody



Tongkat Ali is also locally referred to as Pasak Bumi or Malaysian Ginseng, which is a flowering plant of Eurycoma longifolia in the family of Simaroubaceae.

The plant originates from our part of the world and can be found in Indochina, Borneo and Sumatra. Although most of us may be oblivious to what this mysterious plant look like in real life, it often is described as an unbranched, medium-sized shrub, with hidden secrets in its roots.

In Indonesia, the root has been consumed as a health tonic for post-partum recovery for generations.

In Vietnam, the flowers and roots of Eurycoma Longifolia have long been used for the treatment of dysentery, indigestion and Malaria.

In some parts of Malaysia and Indonesia, the traditional practice is to consume Tongkat Ali for its aphrodisiac influence, hence the plant has been widely commercialised, marketed for the supposed benefit of improved sexual performance, boosting libido and enhancing circulation.

In reality, the root of Eurycoma longifolia is highly bitter in taste, and the extracts are commonly added as ingredients for coffee, energy drinks and supplements.

The products with Tongkat Ali extract ratios of supplements and drink additives are highly variable and impossible to verify.

The scientific studies conducted on typical Eurycoma longifolia extract ratio of 1:50 to 1:200 have different bioactive constituents and are impossible to standardise.

Although the Malaysian government has encouraged the commercialisation of Tongkat Ali as a high-value herbal product to be developed in large scale, it is also not common knowledge that raw Eurycoma longifolia is banned from export, and the species is reported to be facing extinction within twenty years if cultivation and replanting is slow.

There is no robust large-scale prospective double-blind controlled trial of Eurycoma longifolia for the enhancement of sexual function.

On the other hand, a small study of nine cyclists revealed that Tongkat Ali elicits benefit of endurance performance and anti-anxiety responses in high doses.

Whether such ergogenic enhancement and calming effects of the cyclists can be translated to endurance and hardness between the sheets remain largely unknown.

The worrying trend of the adulteration and contamination of the supposedly safe additive of Tongkat Ali to beverages was put in the limelight when the US Food and Drug Administration (FDA) banned seven dietary Eurycoma longifolia supplements in 2006, as the products were tested to contain prescriptive medications having similar chemical formulation as the blue pills.

In 2017, two brands of Tongkat Ali-containing coffee were recalled, again noted to have undeclared active ingredients of erectile dysfunction medications.

The English writer and philosopher Aldous Huxley famously said, "There are things known and there are things unknown, and in between are the doors of perception!"

In the modern days of fast life, it is not uncommon for young couples to face obstacles and declining endurance in the bedroom.

Although a balanced diet and healthy lifestyle are the only measures needed to regain the former glory, many couples would opt for supplementation that may be perceived as necessary for daily support.

In addition, it is also not unreasonable to have the perception that what is natural is always safe and trustworthy.

When Dr G is put on the spot for is opinion on the benefits of natural sexual endurance supplements, albeit the uncertainty of true benefits or the contents of the plant extracts, his response is, "Keep to the things known and avoid things unknown. When the doors of perceptions open with promises of sexual enhancement that are too good to be true, it usually is!"


Subscribe now to our Premium Plan for an ad-free and unlimited reading experience!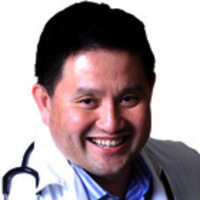 Dr George Lee is a consultant Urologist and Clinical Associate Professor whose professional interest is in men's health. This column is a forum to help men debunk the myths and taboos on men's issues that may be too "hard" to mention. You can send him questions at askdrg@thestar.com.my