WE have been down this road before. Just when it feels like we have turned a corner, there is another Covid-19 flare-up and we're back to square one.
But it feels different this time.
We are on the cusp of endemicity. In fact, as early as next week, expect the Prime Minister to declare that Covid-19 is no longer a pandemic but has transitioned into an endemic stage.
But what does this mean for the man in the street? Does it mean we have declared that we have defeated Covid-19?
Far from it. What the government is actually saying is we can no longer continue to be paralysed by a virus that has stolen our lives for almost two years. Henceforth, we need to resume life as we knew it.
We can't cower in our homes, afraid to step out. Yes, obviously there will be certain standard operating procedure (SOP) and restrictions that we have to observe, but in the main, we should resume all normal activities as before the pandemic landed on our shores early last year.
Lockdowns will hopefully be a thing of the past. If there is another outbreak, it will be localised and contained. We cannot revert to the movement control restrictions that decimated livelihoods and shut down numerous businesses.
With the easing of interstate travel as well as requirements for international travel, Malaysians can now look forward to that much-needed holiday.
This week's extra long weekend will be the litmus test for our self-discipline and will stretch enforcement authorities to the limit.
Those in the Klang Valley would have already noticed a lessening of traffic as more people get a headstart for travel domestically. I'm actually a bit concerned reading the numerous social media postings about how people are going to start travelling.
For example, Port Dickson has already reported 100% occupancy this weekend. This may be excellent news for hoteliers and F&B operators in the seaside town but not so good news for the state enforcement officials who will have their hands full ensuring that holiday crowds do not flout the SOP.
Other domestic tourist destinations are set to open very soon. Spare a thought for those hotels and resorts that closed down, but for those who toughed it out, the last three months of this year, with two festivals and school holidays, provide an opportunity to recoup some losses suffered through the pandemic.
International travel is another matter, however. With the sheer number of requirements – pre- and post-Covid-19 tests, mandatory travel insurance, special visa, etc – Malaysians can expect to fork out RM1,000 to RM3,000 more in cost. And that's not including other Covid-19-specific expenses in a foreign country.
It appears that for the time being, at least, international travel will be the purview of the rich and beyond the means of average Malaysians.
The last quarter will also be a boon for retailers, many of whom are on the verge of closing shop. Deepavali followed by Christmas and Chinese New Year soon after would see a huge uptick in consumer spending.
Malls and department stores are already starting to fill up as customers return to brick-and-mortar shops.
Some businesses have already taken advantage of this by increasing prices across the board.
My neighbourhood barber shop increased the haircut price from RM14 to RM20. The 40% increase is cause for alarm, but even if you haven't gone for a haircut in recent weeks, you would have noticed other subtle price increases, from a bowl of noodles to a cup of teh tarik to even the price of groceries.
Yes, businesses have suffered from months of inactivity, but they shouldn't be trying to recoup their losses at the expense of the consumer.
The government is pushing a new initiative as a way forward for the country – TRIIS (test, report, isolate, inform, seek) – to enable Malaysians to understand and adapt to the new norms.
To me, self-testing is by far the most important of these initiatives. Every household should have sufficient self-test kits. The price is the only deterrent because these kits are now easy to use and the results can be obtained in five minutes.
When I first bought a self-test kit, it cost me RM36.90. A month later when I purchased in bulk for family and friends, it cost only RM11 per kit.
I was recently offered kits at only RM7.50 each with a minimum purchase of 50 pieces. The government is due to announce a new ceiling price for these kits, and if it can be even cheaper, it will allow more people to self-test at home.
As we look forward to further positive news in the days and weeks ahead, let us not forget that freedom does come with responsibilities.
And as we return to normality, we need to understand that our actions can and will affect our friends and family.
Join our Telegram channel to get our Evening Alerts and breaking news highlights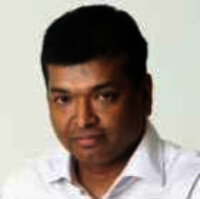 Brian Martin is the managing editor of The Star.