As we continue to battle rising Covid-19 numbers, we should take heart that a vaccine could be available in the next few months.
THE phrase "It's darkest before the dawn" will resonate with many Malaysians as the end of the year approaches.
With partial lockdowns enforced in many states and record numbers of daily Covid-positive cases, many of us are mentally prepared for a bleak period ahead.
But at the same time, the imminent arrival of multiple Covid-19 vaccines has given us all hope that 2021 will turn out far better than many people expected.
While this optimism should be tempered with the fact that the availability and access to mass-produced vaccines will vary among countries, Malaysians still have cause for hope that brighter days are around the corner.
The first batch of vaccines should be available in the first quarter of next year. And with an RM3bil allocation under Budget 2021,70% of Malaysians will eventually be vaccinated under the national target for immunisation.
As we patiently wait for the first batch of vaccines to reach our shores, it is now more crucial then ever that we contain this pandemic which is clearly gone out of hand. It is more than a disappointment, that from managing this pandemic so well, we are now in the throes of numbers that continue to rise exponentially.
A closer scrutiny of those numbers will indicate that the majority of recent cases are from foreign worker clusters. And the two biggest are in Damansara and Klang.
As a result of the high number of cases involving this group, the government has imposed mandatory Covid-19 screening for 1.7 million foreign workers. And effective yesterday, the authorities will also start imposing a fine of RM50,000 per worker if employers house their foreign workers in crowded spaces.
This latest move by the government appears to be a knee-jerk reaction, but I personally think that deterrent fines and mandatory testing should have been implemented six months ago. Lest we forget the Works and Human Resources ministries were already cracking down on unhygienic and cramped living quarters for foreign workers way back in June.
It is the lack of physical distancing as well as the lack of testing that has given rise to these numbers. The conditional and enhanced movement control orders in place in the Klang Valley are a necessary pain, but lockdowns alone will not contain the pandemic, other measures are also necessary, including contact tracing, testing, and strictly enforced quarantine.
For as long as coronavirus numbers remain along current lines, we are going to continue to see an impact on the economy. It's no secret that Covid-19 destroys economies, the world over.
Taking a cue from Wall Street, Bursa Malaysia rebounded sharply as news of successful clinical trials of three vaccines got investors flooding markets around the world. Although, the Malaysian stock market has subsequently been impacted by the temporary closure of glove factories.
Business sentiment has begun to pick up steam, but nothing like pre-pandemic levels as many businesses across different industries take a wait-and-see approach to new investments and expansion.
The full impact of the pandemic has been somewhat cushioned by the billions in emergency aid the government has been handing out. Only when that support is withdrawn will we understand just how much the country has been impacted.
Future historians will study the lasting damage that Covid-19 has wrought on the world, but I for one will be interested to see if the "work from home" initiative necessitated by the pandemic will become a mainstay here.
Companies are beginning to realise that employees can function effectively away from an office environment, but question marks remain over productivity.
Ultimately, it is the younger generation that has most cause to curse 2020 because this is truly a lost year for students and schoolchildren alike.
Students have suffered the most. The postponement of classes and exams have wrecked havoc on schools, colleges and universities. Yes, many of our children have migrated to e-learning classes, but we have some way to go before this method of teaching becomes the norm.
Next year will see a mad rush to complete classes and exams. Tuition centres, currently out of business, will flourish as students scramble to make up for lost time.
For the sake of our future generation and for all our sakes, the Covid-19 vaccines can't come soon enough.
The Tokyo Olympics, postponed from this year and scheduled to take place in July next year, could very well be the first global sporting event to be held with spectators after the pandemic is defeated.
The prelude to the Games proper, the Olympic torch relay, will start
in March. It is a symbol of peace, friendship, tolerance and hope – everything that we pray 2021 will be.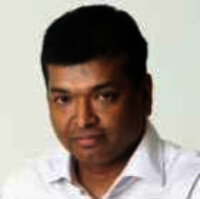 Brian Martin, executive editor of The Star, would like to come clean. He has vested interest in the proposed assessment rate hike since he's a resident of Kuala Lumpur.
Did you find this article insightful?
50% readers found this article insightful