LET'S get one thing straight. Contracting Covid-19 isn't a death sentence nor is it a crime.
I have noticed a worrying trend to stigmatise positive-case individuals (especially high profile ones) who have contracted the virus as well as companies where there were cases reported.
This is absolutely wrong because these individuals need our sympathy, not scorn. They should be not be shunned.
Yes, there have been instances where individuals and companies have delayed reporting cases, but I believe these are the exception, not the rule.
As Health director-general Tan Sri Dr Noor Hisham Abdullah said, cases are beginning to taper off with the reintroduction of the conditional MCO.
And this could only happen because Malaysians are cooperating with the SOP in place during this period.
The Covid-19 numbers in conditional MCO areas are still high, but the trend indicates that the infectivity level has shown improvement. The RO, which is the virus' infectivity, has dipped from 2.2 to 1.1 since the conditional MCO was imposed.
This is encouraging and gives us hope that the restrictions to our daily life in Sabah and the Klang Valley will be lifted in the near future. Because the longer these restrictions are in place (no matter how well meaning they are), the more businesses and the economy will suffer.
Two entrepreneurs I spoke to are in support of the conditional MCO measures despite their businesses being adversely affected.
PKT Logistics closed its Shah Alam office after one of its workers was tested positive for Covid-19 on Oct 13. The company's CEO Datuk Michael Tio acted decisively. The entire office was sanitised and all employees were given nasal and oral swab tests.
After five days and having consulted the Health Ministry and ensuring all precautionary and safety measures were put in place, the company reopened for business.
"Yes, we were affected during this period, but our clients also appreciated our transparency in this matter as well how complete our disinfection process was, " said Tio, adding that his firm's logistics operations was complying fully with conditional MCO guidelines.
Another businessman, F&B owner Ernest Ong is putting on a brave front and remaining optimistic for the future.
Ong is the founder of popular F&B chains Ali, Muthu and Ah Hock as well as Tom, Dick and Harry. He employs more than 300 staff and admits that the group is struggling at the moment.
"Our business is down by 50% but we are not laying off any of our staff, " Ong said, adding that conditional MCO restrictions this time around meant that people were more cautious in dining out as well as more careful in spending money.
Ong is all for tougher rules to reduce Covid-19 numbers drastically.
"We follow the SOP very tightly. Yes, we are suffering, but I would rather lose business in the short term than close down my operations in the long term, " he said.
I believe both Tio and Ong's opinions are reflective of the business community as well as the public in general.
Malaysians can accept these restrictions on their lives and livelihoods, but if the rakyat can play their part, so too should the politicians and the powers that be.
With the conditional MCO extension, it cannot be one rule for us and one rule for them. The police must act without fear or favour in enforcing these rules. Politicians and those in authority are not above the law and if they are caught not following SOP, they should be dealt with like any others who violated the law.
In the last few days I have seen the authorities enforcing regulations first hand. Cops and health authorities are visiting restaurants and ensuring that patrons check in on the MySejahtera app and are physically distanced.
Let the cops do their duty even if it means that patrons have to leave the outlets before 10pm.
But I've also realised that there is still ambiguity over travel restrictions. For example, my friend was stopped at a roadblock coming from Taman Desa to Mont Kiara even though both areas are in the same district – Kuala Lumpur.
The authorities are strongly advocating work from home arrangements during this period, but it is difficult not to cross districts if you must travel in Kuala Lumpur, Petaling Jaya, Putrajaya or Shah Alam.
Inter-state travel should stay, but hopefully, if the Covid-19 numbers continue to drop, the National Security Council should consider rescinding the inter-district order within the Klang Valley.
Even as a second wave of the Coronavirus devastates Europe and the United States and lockdown measures are reintroduced, we should take comfort in the fact that the infection and mortality rate in Malaysia remains among the lowest in the world.
This unseen enemy has taken lives, cost us jobs and changed the way we live. But if we continue to play our part, Covid-19 can and will be overcome.
Join our Telegram channel to get our Evening Alerts and breaking news highlights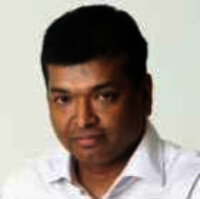 Brian Martin is the managing editor of The Star.