There is still hope for those who lost jobs or were affected financially from the restrictions of the MCO to reskill themselves in new areas.
THERE are two key dates at the end of August and September that are crucial in the country's push to recover from the Covid-19 pandemic.The first is the expiry of the recovery movement control order (MCO) on Aug 31 and the second is the expiry of the loan moratorium on Sept 30.
The big question on everyone's mind over the next few days: what happens after the recovery MCO period ends?
I think the government will have no choice but to extend the recovery MCO. The Health Ministry has warned of the discovery of a more dangerous mutated strain of Covid-19. The recent increase in positive cases and emergence of new clusters show that we still have a long way to go in the fight against this unpredictable and contagious enemy.
There has been much talk recently about the multiple availability of a vaccine but a mass-produced, affordable variety still appears to be months or even a year away. Hence, it would be prudent for the authorities to continue to educate Malaysians on this new norm.
Letting our guard down now, as is the case in Britain and the United States, can lead to a serious spike in the number of positive cases and deaths.
The usage of face masks in crowded public spaces has also become the norm now and in tandem with this, the government should push ahead with making the MySejahtera app compulsory for all when entering a business premise or office. Security concerns as well as acceptance amongst the older populace should not be used as a compromise to stop the usage of the app.
We learnt a harsh and bitter lesson that for returning Malaysians from overseas, self-quarantine does not work. Statistics show that more than half of the thousands that returned home, took advantage of the government's leniency and abused the quarantine and testing requirements.
Enforcement authorities have to continue to be vigilant to ensure that social distancing measures are in place at all times. And punitive action for those who violate these measures should not be arbitrary but used against everyone, regardless of class, creed or position.
Back in April, Malaysia imposed a repayment moratorium and became the first country to introduce this for a six-month period.
This moratorium on loan repayments extended by financial institutions, ending Sept 30, has an estimated worth of RM66bil.
It has helped about seven million Malaysians and 243,000 SMEs cope with loss of income, salary cuts, job losses and even business closures.
Though it was initiated to relieve the burden of those directly affected by the impact of the pandemic, it was also designed to keep cash within households, given the uncertainty at the start of the pandemic.
The B40 and M40 were the groups who benefited most from not having to pay their loans for six months. The government's decision for a targeted extension of the moratorium on bank loans for those who lost their jobs or had pay cuts this year as a result of the pandemic is welcome news to these groups.
Individuals who lost their jobs in 2020 and still haven't gotten a new job can enjoy the moratorium for another three months (up to Dec 31).
A recent Standard Chartered global survey found that although one-third of them are earning less income, Malaysians of all ages are confident in having the digital skills needed to thrive in a post Covid-19 world. Most of them are prepared to work harder to adapt to the pandemic, despite expecting their income/employment to be further affected.
This attitude is crucial to allowing people to earn decent a living. We are after all a resource-rich country with many opportunities for those who strive to work hard.
Many have turned to other sources of income to compensate for salary losses and job cuts. The Star highlighted a story of bank manager who quit his job and turned to farming.
This is indicative of the opportunities that agriculture and the entire food and beverage ecosystem possess. And not just farming but being part of the value chain. Even in the digital process for this sector, there are opportunities.
The curb on foreign labour will also open up job vacancies for Malaysians. Employers who complain over the loss of foreign workers should instead come up with better wages and benefits for Malaysians. These companies would only benefit in the long run.
Now is the time for companies to embark on structural changes and not just from an institutional, policy or fiscal perspective.
I recall during the Asian financial crisis in 1997-1998 how many lost their jobs but many also found new opportunities to not only survive but also thrive when the situation improved.
Other than agriculture and the F&B sector, entrepreneurial-minded Malaysians should consider moving into the domestic tourism area. Business here is booming and with our borders still shut and with the government offering lots of incentives and subsidies, an investment in this area should be a consideration.
Even away from the Klang Valley, there is a demand for homestays and budget accommodation for many people who yearn to travel but are prevented from doing so.
Ultimately, there is only so much the government can do. The economy is recovering albeit painfully, and eventually the loan moratorium will cease. There are jobs out there, but for those people who are affected financially from the restrictions of the MCO, this pandemic should also be viewed as a chance to rethink and reskill oneself.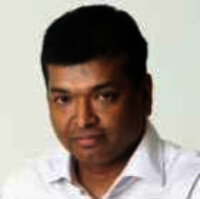 Brian Martin, executive editor of The Star, would like to come clean. He has vested interest in the proposed assessment rate hike since he's a resident of Kuala Lumpur.
Did you find this article insightful?
50% readers found this article insightful