IT started in Brazil in late March, then the same rare phenomenon was observed in India and then finally in Thailand.

The inescapable conclusion is that the multiple reports about endangered sea turtles returning to deserted beaches to lay their eggs was due to the absence of human beings.

Over the last few months as more than half of mankind was in some form of lockdown to stop the spread of Covid-19, nature was also rejuvenating and creating balance.

From increasing sightings of otters in Singapore to a clearer and healthier Sungai Gombak in Kuala Lumpur, from flourishing marine life in the Mediterranean to cleaner air in Beijing, the one positive aspect of a global pandemic quarantine was how Mother Nature has been allowed to reset.

When humans can no longer or were unable to pollute the environment, Mother Nature earned a well-deserved break and staged a recovery of sorts. And this phenomenon was evident around the globe. It is also a stark reminder of just how dangerous the human race is.

But as countries around the world (Malaysia included) begin to slowly lift lockdown restrictions, we are seeing a return to the bad old days. Environmental degradation has returned with a vengeance.

In London, the aftermath of opening up bars, pubs and other businesses on "Super Saturday" was piles of garbage on the streets.

But beyond traditional domestic and commercial waste, the so-called "Covid waste" is also posing new threats, with masks, gloves and hand sanitiser bottles in dumpsites and increasingly found in the sea.

Globally, environmentalists are seeing a rise in plastic pollution from surgical masks and environmental group OceansAsia revealed that it had observed an increase in the number of disposed face masks while conducting research off the coasts of Hong Kong.

The three-ply face masks – billions of them are now in circulation – are not biodegradable. In fact, discarding masks like litter, throwing them without segregating or even recycling them poses a risk to the environment and public health.

The Star quoted environment and waste management expert Dr Theng Lee Chong as saying that face masks which end up in a landfill or on the streets are a "big threat to the environment".

While masks used in hospitals, clinics and labs were disposed into the medical waste stream, those used by the public ended up in the general waste stream, which has no facilities to properly dispose of such waste.

"As each mask only weighs a few grams and it's thin, we don't see tremendous quantity in the waste stream in terms of weight but the impact could be huge in the long run.

"There is no specific study being done on the waste perspective of face masks yet because it's rather new, " he said.

Theng said that as face masks were made from non-woven fabric, they were "not really degradable" and would take a "very long time to degrade".

"Due to hygiene and pandemic risk, face masks must not be recycled," he said, adding that used masks should not even come into contact with humans after disposal.

The United Nations Environment Programme (UNEP) has advised that open dumping or open burning of medical household waste could cause serious pollution that posed threats to human health and environment.

It also noted that since the previous Severe Acute Respiratory Syndrome (SARS) outbreak, many cities in China had introduced centralised collection systems for medical waste with appropriate segregation.

UNEP also called for Covid-19-related waste to be segregated at the household level, with the waste container sealed and kept safe from scavengers.

Waste handlers, it also advised, should also ensure they wash their hands thoroughly after sealing bags.

Malaysians, at least in the Klang Valley, have gotten used to segregating waste into recyclable and non-recyclable bins. Residential homes and condominiums have various bins with standardised labels for plastic, paper, glass, tin, household refuse, etc. We may now need to add another bin specifically for face masks.

This is important because as no foolproof vaccine for the pandemic has appeared in the market yet, the World Health Organisation itself has reversed its earlier decision and is continuing to urge people to wear masks whenever they go out.

Lately, there has been a surge in the usage of recyclable masks, either the rubber or cloth type. But awareness is still low with many choosing to go with the three-ply variety simply because they are so easily available now.

The efficient disposal of these face masks as well as related Covid-19 waste is going to be a major headache for countries around the world.

While the world continues to battle the pandemic, the challenge for all of us is also to protect the environment and not give up the gains Mother Nature made during the lockdown.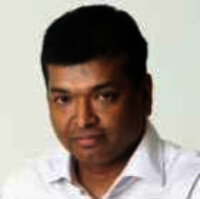 Brian Martin, executive editor of The Star, would like to come clean. He has vested interest in the proposed assessment rate hike since he's a resident of Kuala Lumpur.
Did you find this article insightful?
100% readers found this article insightful