AT the end of March, the Department of Statistics conducted an online survey to gauge the impact of the movement control order (MCO).
The results were pretty depressing. Almost 50% of self-employed Malaysians were out of work after the MCO was imposed due to the Covid-19 pandemic.
The online survey, conducted from March 23–31, recorded responses from a total of 168,182 respondents aged 15 and above.
I believe these figures would have increased after more than two months of layoffs and job cuts.
Adapting to the new normal is proving hard for a lot of Malaysians, but for some, adversity has not stopped them from earning a living.
Personal fitness trainer Shahril Nizam Abdul Aziz turned to his hobby to sustain his family when his income was affected during the three months of the MCO.
Even though he kept his job at a local gym, he was hit hard because the bulk of his income came from private training sessions.
"I turned to fishing to take care of my wife and daughter," Shahril told me.
The 36-year-old now heads to Sungai Besar once or twice a week. He rents a boat from the locals there and goes out to sea with two helpers.
He sells his catch – fish, crabs and prawns – to his fitness clients and friends and this has helped him supplement his basic salary from the gym.
Now that his gym has reopened, Shahril has resumed his private training sessions and will slowly cut back on his fishing trips.
"It's hard work and takes me the whole day, but I'm glad I was able to earn enough to tide me over during these tough times," he said.
Another friend of mine, who lost her job at an advertising agency, has started work at a real estate company selling auction property.
She told me there was a spike in properties for auction as the pandemic took its toll on businesses.
"I'm not earning as much as I used to, but at least my account servicing skills are being put to use, dealing with potential clients and agents," she said.
Since the conditional MCO was initiated on May 4 and the economy started its gradual recovery, I have been getting requests for recommendations for a number of jobs such as restaurant manager, public relations executive and personal assistant.
I am not really surprised because although it is true that many people have lost their jobs, if you peruse social media, you find vacancies in food and beverage, real estate, marketing and many other sectors.
On Monday, it was announced that as many as 40,000 jobs will be created for Malaysians who are jobless following the Covid-19 pandemic, through the Human Resources Development Fund's National Economic Recovery Plan (Penjana).
"Job opportunities will be opened up in stages within six months from now," Human Resources Minister Datuk Seri M. Saravanan was quoted as saying.
This is coupled with the fact that the government has stopped any new intake of foreign workers in all sectors until the end of 2020 to allow Malaysians to be given priority to fill up vacancies.
Saravanan said the ministry would evaluate the move by year-end to see if it was effective. He advised job seekers not to be choosy to help the country reduce its dependence on foreign workers.
"Don't think about waiting for a suitable job because the right job might not exist in the immediate future," he said. It is not only about securing the right job for your particular skill set or qualification. Jobs that did not exist 10 years ago are now available to millennials, especially on social media.
The example of the "Sugu Pavithra" couple is a great lesson.
S. Pavithra, a homemaker from Sungai Siput, started posting videos of herself cooking on YouTube in January and quickly garnered a huge following, thanks in part to her humble personality and flawless command of Bahasa Malaysia.
Her cooking channel has paid off and has allowed her husband (M. Sugu) to quit his job and assist her to produce more content.
The moral of this story is that there are jobs available out there. Don't despair if you have lost your job or are in the process of being laid off. Fall back on your savings and hopefully your severance pay would be enough to tide you over for the short term, but this is when you should start scanning for job vacancies.
And if you have a hidden talent, social media could just be the ticket for you to start your own business.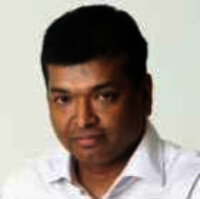 Brian Martin, executive editor of The Star, would like to come clean. He has vested interest in the proposed assessment rate hike since he's a resident of Kuala Lumpur.
Did you find this article insightful?
64% readers found this article insightful