Efforts to lure tourists, not just foreign ones, should not just be on the shoulders of the Tourism Ministry. Don't just depend on travel agents, airlines and hotels as other stakeholders like the local government authorities are equally important.
MY group trip to Bangkok last week was cancelled. Actually, that's not quite right. I opted out myself and as more of my fellow travellers followed suit, the organiser decided to cancel the whole trip.
Not everyone was happy with the cancellation, but with the Covid-19 virus threatening the whole region, this was probably the wisest thing to do.
But behind every cloud, there's a silver lining. My group of golf "kakis" have now decided to travel domestically starting with a weekend stay in Awana, Genting Highlands, followed by a "makan" trip to Ipoh in March.
A number of friends who are frequent travellers overseas have also adjusted their travel plans to domestic destinations instead.
Amid the doom and gloom of the coronavirus outbreak, we've heard stories of how the tourism and travel industry has already lost an estimated 50% of their business. Nearly 5,000 Chinese tour groups have cancelled their trips here, causing losses of a projected RM440mil in tourist revenue in the first three months.
More than 95,000 bookings for local hotels have also been cancelled. According to the Malaysian Association of Hotels, the cancellation translates into some RM40mil of losses. At this rate, the Visit Malaysia 2020 (VM2020) target of 30 million tourist arrivals and RM100bil tourist receipts this year will be near impossible to achieve.
But all is not lost because the government and industry players should seize this opportunity to promote an initiative like the "Cuti-Cuti Malaysia" campaign – which was introduced in 2006 – to boost the local tourism sector.
Malaysia is blessed with an amazing array of holiday destinations – from mountains like Mount Kinabalu to pristine beaches like Perhentian and Tioman, from the lush rainforest of Taman Negara to the cool air of Genting Highlands. The choices are numerous.
This is the right time for the related tourism players to pivot, to be proactive and promote domestic products. From travel agents to our local airlines, from hotels to resort owners, it would be great to see attractive holiday packages, deals and other good rates to lure Malaysians to travel domestically.
KTM Bhd (KTMB) should also be roped in to allow travellers the option of not flying to a destination. KTMB's electric rail service is a cheap and convenient way to travel. A travel pass allowing locals to use this method of transportation coupled with discounts at partner hotels would be a good initiative.
The Tourism Ministry has already announced that it is relooking strategies for VM2020. I would like to see them getting the stakeholders together to come up with special packages or discounted rates to encourage locals to travel. As mentioned earlier, the Cuti Cuti Malaysia campaign was successful because it involved the participation of the entire tourism ecosystem – travel agents, airlines and hotels.
A good example of this initiative is in the Klang Valley where Tourism Selangor should be commended for moving quickly and promoting family-friendly activities. They are working with Sunway Lagoon, Zoo Negara, Farm in the City, Bukit Malawati in Kuala Selangor and KidZania to get people to visit over the weekends and school holidays.
This is where the local government authorities are important. They should work hand in hand with tourism agencies to improve infrastructure – roads, signages, facilities, toilets, etc. After all, the last thing you want to visit as a tourist is a dirty toilet.
Our tourism officials should also take a leaf out of their Thai counterparts. Thailand is dealing with the sixth highest number of confirmed coronavirus infection cases, within four weeks of reporting its first confirmed case of the Covid-19. The number of cases in the kingdom stands at 35 now, yet the Tourism Authority of Thailand (TAT) continues to issue travel advisories to try to placate the fears of tourists who may think of cancelling trips there.
Malaysia should emulate this because we have fewer cases and our health authorities have done a commendable job containing the spread of Covid-19.
The Prime Minister will announce a wide-ranging economic stimulus package on Feb 27 and it is expected that the tourism and travel sector will be one of the key beneficiaries to this.
The country's tourism industry contributes significantly to Malaysia's economic growth. Although it is vital that the government recognises the importance of this sector and provides the necessary assistance in these trying times, it is equally important that the stakeholders in this sector help themselves.
Malaysians, too, can also do our part in these challenging times by supporting our domestic tourism. Health should be a priority but with the right precautions and common sense, this should not hinder or limit our travel opportunities. Let's hit the road to enjoy our country.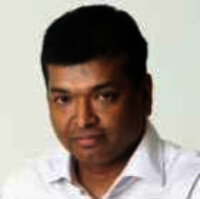 Brian Martin, executive editor of The Star, would like to come clean. He has vested interest in the proposed assessment rate hike since he's a resident of Kuala Lumpur.
Did you find this article insightful?
100% readers found this article insightful