"I'VE had 22 cancellations in January," Bernard said, referring to advance bookings he gets for his taxi-for-hire service.

Bernard, my regular taxi guy, picked me up on Saturday to go to the airport and lamented that his business had been badly affected due to the novel coronavirus scare.

"I've lost a few bookings from China groups, but the bulk of my cancellations come from Malaysians who have postponed their travel plans," he said.

Bernard is already anticipating further cancellations this month and is starting to look for a second job until the situation improves.

His is just one instance of how the coronavirus outbreak has impacted ordinary people. Yes, tens of thousands of people primarily in China and around the globe have been infected, but the virus has also had a tremendous economic impact on the lives of tens of millions more.

The Year of the Rat could not have gotten off on a worse possible start. And what is certain is that it is going to get worse before it gets better.

A slowdown in the global economy as a result of the coronavirus outbreak is imminent but just how big a slowdown is open to conjecture. Economists believe that the aftermath would probably be bigger than the 2003 severe acute respiratory syndrome (SARS) outbreak.

China has already seen a record US$720bil wiped off the stock market. The same effect, though not as drastic, was seen in most major indices around the world. The KLSE has fallen about 3% since news of the coronavirus broke.

Measures taken by the Malaysian authorities have to a certain extent cushioned us against the effects of the virus but the country has still been impacted. A number of large Chinese New Year events have been cancelled because of infection fears at large gatherings.

The Chinese government has ordered all tour groups to be suspended until the virus is contained and with the republic representing 11% of Malaysia's total tourist market, this has caused people who work in the hospitality and service industries, like Bernard, to be the worst hit.

The Malaysian Association of Tour and Travel Agents (MATTA) has said there have also been cancellations from tourist groups from Turkey and the Middle East. These cancellations have affected airlines, transport companies, tour agencies, hotels and restaurants.

Take a walk along Petaling Street and you will find the usually busy thoroughfare unusually quiet. More so when usually the CNY period finds shops and hawkers in the area bustling with activity.

Tourists have obviously been spooked by the outbreak, but I agree with the MATTA president's call that we should be issuing a travel advisory to assure that the country is safe and that ample measures have been taken to control the spread of the coronavirus.

"Other countries have issued travel advisories. If not, due to negative perception, we are receiving cancellations from other markets," MATTA president Datuk Tan Kok Liang said, adding that a travel advisory would help reduce negative perception and allay the fears of tourists.

Travel advisory or not, tourism authorities are already scrambling to restructure Visit Malaysia 2020 promotion plans. The focus would be on other markets besides China. Strategies are being drawn up to target tourists from Europe, Australia, Middle East, Central Asia, Russia, Japan and South Korea.

Even though there is no quick and easy fix to the situation, there is no time to lose. We need to come to terms with the reality of the economic conditions as a result of the virus. Policy makers, corporations and SMEs need to bunker down and take stock of how to deal with this.

As much as we are dependent on export growth, we do have a thriving domestic economy, be it services or products or retail to see us through this period.

The announcement on Wednesday that the Finance Ministry is coming out with an economic stimulus package is a welcome, albeit delayed response. The statement indicated that other ministries, including tourism, economic affairs and international trade and industry, will be consulted before a package is announced.

Whether it be tax break or special incentives or other like-minded policy initiatives, my worry is that both corporations and policy makers may not be sitting at the same table to discuss a viable solution.

The last thing we need are companies and policy makers at cross purposes. We need to make services and goods more affordable for the M40 and B40 category to ensure that companies thrive, the economy moves, and the rakyat are not deprived of benefits and services.

We've faced economic slowdown brought about by virus outbreaks over the years, such as SARS, bird flu and MERS. But the novel coronavirus could yet be the toughest to contain, both literally and economically.

The next few weeks are going to be crucial. I hope there are no missteps or unnecessary delays in response to this crisis. Politics must be put aside and the government and the private sector must work together because we could be heading into a treacherous economic period.


Join our Telegram channel to get our Evening Alerts and breaking news highlights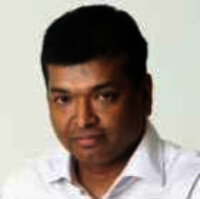 Brian Martin is the managing editor of The Star.