With their unceremonious removal, angry warlords could be on the rampage.
NO doubt, they are the big names in Umno, with positions at national, state and division levels, too.
They are the warlords with immense power who influence many party grassroots members and the outcome of party elections. Many of them are also delegates who can even decide the fate of national party leaders.
Simply put, they exercise control over members and voters with their established network.
These personalities, with their arrogance and uncouth ways, may not be popular with many Malaysians, yet they are known to dispense patronage effectively in their constituencies.
They are hugely popular among their division members as well as their constituents. That may be news to many urban voters, but truth be told, they take great care of their constituencies, including non-Malay concerns.
These people include Tan Sri Shahidan Kassim (Arau), Datuk Seri Tajuddin Abdul Rahman (Pasir Salak), Tan Sri Annuar Musa (Ketereh) and Tan Sri Noh Omar (Tanjung Karang).
They control the machinery, which is essential during the general election and even simple by-elections. They make up a crucial cog of the Umno political wheel and other component parties in the Barisan Nasional also depend on them for the Malay votes.
However, they've now become monsters in Umno and have returned to haunt the party, which created these political beasts in the first place by allowing them to wield their clout with impunity.
Even worse, many of them have begun to treat these parliamentary constituencies as their personal fiefdoms.
Despite owing their positions and wealth to Umno, they have now threatened to contest under rival parties instead, after being dropped as candidates for the coming elections.
Umno president Datuk Seri Dr Ahmad Zahid Hamidi has found himself backed into a corner – he has discarded the big names and risks losing these seats to Bersatu or PAS. It's a huge gamble, and the odds are stacked against Ahmad Zahid since Barisan can't afford to lose any winnable seats by default. These disgruntled and sulking politicians have already openly declared war against Ahmad Zahid.
For the first time, the imperative Malay votes are split between three coalitions, namely Barisan, Pakatan Harapan and Perikatan Nasional, which may lead to a fragmented and inconclusive GE result.
Chinese and Indians voters are almost certain to pin their hopes on Pakatan, despite a decline of 10% according to surveys, when compared to GE14 in 2018.
In 2018, a shift of about 30% Malay votes was enough to end Barisan's 60-year reign.
The reality is that rural votes are worth more than urban ones, as the gerrymandering impact is clear.
The DAP, particularly, will only get about 40-odd seats even if 95% of Chinese voters back Pakatan. That's the cold, hard truth. The decision of the predominantly Malay voters will make the difference, as always.
This time, there are even more variables, although early surveys indicate Barisan is ahead with a 37% lead among all races, according to 02 Research Malaysia. It said Pakatan has 32% and Perikatan 19%, while 12% remain uncertain.
As seasoned political analysts would know, surveys are never always accurate. In 2018, the common finding was that Barisan would win at least 120 seats, but that's not how things panned out. Some said even the police and army intelligence got their predictions wrong.
But this isn't endemic to Malaysia. Even CNN, with its impressive charts and well-articulated analysis, never fathomed Donald Trump would be elected US president in 2016.
So, with these Umno bigwigs shown the door, they are not going to go quietly.
Don't expect them to toe the line although they have pledged their undying loyalty to the party, race and religion repeatedly in the past. The new candidates proposed for these affected constituencies will find it hard to operate, let alone win.
Let's look at their ages – Shahidan is 71, Annuar Musa 66, Tajuddin 74 and Noh Omar 64 – but they are unlikely to believe they are past their use-by date and should allow younger leaders to move up instead.
Succession planning is an alien concept in politics. Should they step aside, they will probably only do so to accommodate their children, like a family dynasty.
Unfortunately, the playing field isn't level because despite being 85, Tengku Razaleigh Hamzah can continue to defend his Gua Musang seat. He has been an MP since 1969 – half the people or more in Malaysia weren't even born yet.
Then, there is Tengku Adnan Tengku Mansor, who is 72, but has been allowed to contest the Putrajaya seat again.
The mess, however, isn't just confined to Umno but has also spread to other parties including DAP, PKR, Amanah, Bersatu, PAS and Barisan component parties as well.
Some incumbents have served for three terms, but it's still never enough for these politicians.
DAP leader Fong Kui Lun, 76, has been MP for Bukit Bintang for 23 years while Cheras MP Tan Kok Wai, 65, has retained his seat for 27 years.
Both are DAP strongholds, and any young leaders could have taken over and won handsomely, yet these same people have been named candidates.
Somehow though, incumbent Klang MP Charles Santiago, despite his popularity, was unceremoniously dropped because "he has served three terms."
Emotional outbursts by dropped incumbents have been common at every general election ahead of nomination day. In the words of Thomas Sowell, an American author, philosopher and economist – politics is the art of making your selfish desires seem like the national interest.
In the case of Malaysia, we all know by now, that these politicians – including those facing corruption charges – will claim they are fighting for race and religion, too.
The only problem is there are enough voters who will believe them because the politicians they love so much remain infallible angels.
Subscribe now to our Premium Plan for an ad-free and unlimited reading experience!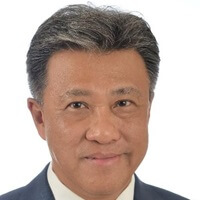 Wong Chun Wai began his career as a journalist in Penang, and has served The Star for over 35 years in various capacities and roles. He is now group editorial and corporate affairs adviser to the group, after having served as group managing director/chief executive officer. On The Beat made its debut on Feb 23 1997 and Chun Wai has penned the column weekly without a break, except for the occasional press holiday when the paper was not published. In May 2011, a compilation of selected articles of On The Beat was published as a book and launched in conjunction with his 50th birthday. Chun Wai also comments on current issues in The Star.