Gutter politics has pushed our economy to a critical state, and that's the excruciating truth.
WE'RE in a pickle, aren't we? A rich one indeed. Public confidence is at rock bottom as our economy withers away under Covid-19, where daily infection rates are spiralling upwards with no end in sight. As a bonus, we have politicians who need reminding that talk is cheap.
The past week has been a testing one. First, the Prime Minister was admitted into hospital for food poisoning.
His office issued a statement to say he was suffering from diarrhoea. The Malay equivalent, cerit berit, gave a more unpleasant image, and soon, Tan Sri Muhyiddin Yassin became a source of crude humour.
The intention of his media officials was good because they wanted to be accountable and upfront, in case his hospitalisation raised any suspicion.
But as the doctors kept him longer for a more thorough check-up, the rumour mill went into overdrive. After all, Muhyiddin is a pancreatic cancer survivor.
With his three-day hospital stay and existing medical conditions, real or otherwise, many of us must surely have wondered about the consequences should the PM be unable to continue with his job.
Not that he'd be declared incapable of performing his duties immediately, but the absence of a deputy prime minister is a frightening proposition.
Even after a year as PM, Muhyiddin still had no deputy, although he had senior ministers. The four were Datuk Seri Ismail Sabri Yaakob, Datuk Seri Azmin Ali, Datuk Fadillah Yusof and Datuk Dr Radzi Mohd Jidin. Now, Datuk Seri Hishammuddin Hussein Onn has been upgraded to a senior minister.
Succession planning is practiced in the corporate world, but scarily, it remained the elephant in the room until Wednesday, when Ismail was assigned to the post of Deputy Prime Minister.
In the private sector, the "hit by a truck" theory simply means if the chief executive officer dies, there will always be someone who can readily take over.
Muhyiddin obviously didn't have a deputy all this while because he has had a difficult time balancing power among Bersatu, Umno, PAS and the other allies, where positions are a touchy subject.
And to accommodate everyone's interests, we now have the ludicrous situation of having the most ministers and deputies. Simply embarrassing.
Without a DPM, had Muhyiddin been rendered medically incapable of continuing his job last week, Malaysia would have been plunged into chaos, with instant political turmoil.
The country is currently fragile because the PM has no clear and strong majority in Parliament.
Call it a backdoor government or whatever, but the door was opened because Tun Dr Mahathir Mohamad decided to step down as PM, in a bizarre manner, in February last year, which led to the collapse of the two-year-old Pakatan Harapan government.
Five days later, Muhyiddin succeeded Dr Mahathir, with a new political arrangement in tow.
There is also another theory – that Ismail was appointed DPM to neutralise the Umno supreme council meeting held that same night. It would have been difficult for Datuk Seri Ahmad Zahid Hamidi to push his plan through to withdraw from the government.
In the end, the explosive situation was reduced to just the withdrawal of backing for the PM. But Umno Members of Parliament were left to decide on their own.
In a strange twist, the Umno supreme council meeting started with Ahmad Zahid congratulating Ismail, and then went on to what Umno should do with the existing government.
As the meeting dragged past midnight, the tired media wrongly reported that Umno had pulled out of the Muhyiddin administration.
So the prospect of political drama all came to naught, for now anyway. The Umno supreme council also issued contradicting statements on whether the decision was unanimous.
Umno MPs, particularly those holding federal posts, either bit their lip or agreed to carry on with their work.
So it looks like Ahmad Zahid didn't only fail to execute the 14-day deadline ultimatum of getting Parliament to convene but also bungled in getting Umno completely cut off from the government.
He also didn't manage to collect the statutory declarations of Umno MPs to ensure they had taken a common stand. Not that these SDs are worth more than the paper they're written on, but at least there would have been some form of credibility to the claim.
The appointments of Ismail and Hishammuddin have not fired up the imagination of ordinary Malaysians, who are more concerned about keeping their jobs or looking for one, and putting food on the table.
Without mincing words, we're aghast at the level of politicking in our beloved Malaysia, done against the backdrop of a dwindling economy.
After more than a year, we have bafflingly taken a few steps back in the fight against the Covid-19 pandemic. By now, we should have planned the economy's reopening, but instead, we're down in the doldrums.
All the lockdowns have failed miserably, and yet, we're still sticking to strategies that flop.
When Parliament convenes on July 26, will we see quality ideas and debates from our lawmakers on how they can collectively take us out of this sorry situation? Or will we only see vacuous rhetoric and theatrics over the command of the PM's majority?
The unhappiness on the ground is seismic but we definitely can't have a general election where the PM can prove he has the mandate of the people.
Do we trust politicians who tell us it's safe to have a general election? Why should we risk our health just to help these selfish MPs fulfil their ambitions?
We're bound by common objectives – keeping Covid-19 at bay by speeding up vaccinations, conducting mass tests, and having fool-proof strategies which allow businesses to stay afloat.
By now it's clear that we must do what we can to help each other as a nation regardless of race, religion or culture.
It hurt when a Bloomberg columnist opined that Malaysia is close to becoming a failed state, but we must spot that light at the end of the tunnel. I believe in Malaysia and Malaysians. We must, for our sake.
As my friend Anas Zubedy said, Malaysians rallying to help each other is not the behaviour and precondition of a failed state, but instead, a state ready to do what it takes to get back in the saddle and get better.
All Malaysians are in the same boat, so let's save ourselves from Covid-19 and politicians.
#KitaJagaKita.
Subscribe now to our Premium Plan for an ad-free and unlimited reading experience!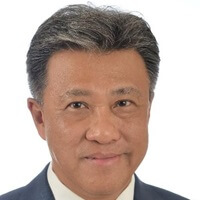 Wong Chun Wai began his career as a journalist in Penang, and has served The Star for over 35 years in various capacities and roles. He is now group editorial and corporate affairs adviser to the group, after having served as group managing director/chief executive officer. On The Beat made its debut on Feb 23 1997 and Chun Wai has penned the column weekly without a break, except for the occasional press holiday when the paper was not published. In May 2011, a compilation of selected articles of On The Beat was published as a book and launched in conjunction with his 50th birthday. Chun Wai also comments on current issues in The Star.