There was never going to be a quick fix, so what we should do now is buckle down and sit tight for the rest of the ride.
WITH the current phase of lockdown coming to an end tomorrow, every indication points to an extension, unless something dramatic happens soon.
Nothing extraordinary is on the cards though because the number of daily positive cases continues to hover at 5,000. We can't afford to rejoice even if the cases drop to 4,000-odd a day because that's still a scary number.
It would be foolish for our politicians to be casual with the SOP just because case numbers have dropped a little.
Yes, there could be adjustments, where operating hours and re-opening of some sectors are concerned, but there shouldn't be major changes for the sake of providing breathing space to businesses.
We ought to know by now that we're poor with self-regulatory approaches, and we have taken advantage of the leeway, thinking it's a sanctioned return to normalcy.
And we must still be able to recall the flip-flop decisions and contrasting statements which have made the government look incompetent in tackling the Covid-19 pandemic.
There have been improvements in recent weeks though, but attention is now focused on stepping up vaccinations. The way things are looking, this could be the only effective course of action.
If we can cover 70% of the country by September, then the government must be commended for succeeding despite the many obstacles.
Amazingly, we have evaded the exponential surge of cases with the lockdown. Otherwise, we would have had 13,000 cases by June 14, and then 20,000 and perhaps 30,000 to 40,000 later. We managed to flatten the curve, but we need to do more to reduce the numbers. We may have averted the disaster of a tsunami, but the ripples are still there.
So long as there's still movement and congregation in some sectors, we'll be where we are now. We could avoid that by stepping up enforcement and monitoring, closing all non-essential services and increasing vaccination for the economic sector immediately.
Half of 2021 has passed, and it looks like another year of poor economic growth for most businesses. With just months to go before the year ends, there isn't much we can catch up on.
But we do need to end the year with the best vaccination results by December, so that we can reopen and re-boot Malaysia in 2022. And then hopefully, we can return to some sense of normalcy.
The squabbling politicians can do what they want then, and that includes pressing for a general election. Right now, with only about 10% of the population vaccinated, the people aren't interested in fulfilling politicians' ambitions.
Yes, we have an unstable government, but why should we endanger our lives for these Members of Parliament so they can be in power through another back-door entry?
Politics in Malaysia has become so toxic and ridiculous that we only hear of politicians who think they are entitled to be the prime minister, or politically expired politicians and former Cabinet ministers who desperately want to retrieve the power and its perks.
Then, there are those who think they can use religion and race to convince their supporters, which includes those who appear to be using religion to justify corruption even.
A few just want to stay away from jail and know that a new government would be their only path to redemption.
But the worst kinds are those who are now ready to throw away political ideologies so they can form a new government, be it before or after the general election.
So, one wonders if our politicians are even trying to find new approaches and ideas to help fight the pandemic, which is threatening to become endemic – meaning it's here to stay.
We can't continue imposing lockdown after lockdown because there's a need to balance between health safety and economic security.
When Parliament reconvenes, we should judge the performance of our MPs. Let's see how many of them will ask sensible questions and offer credible solutions, instead of just sitting there and playing dumb while collecting their attendance allowances.
Hopefully, it won't be another shouting match to get media attention and display bravado, so they can tell their hardcore supporters they have the guts to stand up against their opponents.
It would be great if the Parliament secretariat could provide data to the media on how many from the 222 MPs ask oral and supplementary questions, and the time they spend inside the chamber.
As taxpayers and the rakyat, we're surely privy to this information to see how they perform. If working folks have to be measured by KPI, then surely they should be assessed by merit, too.
Malaysians, in general, are sick and tired of the level of politicking by our elected representatives.
Politics may be loud in social media and chat groups because many people are bored working from home, and probably because they have the time to keep forwarding political information.
However, most Malaysians are still worried about putting food on the table.
Many food stall owners can't understand why their operating hours are limited to between 8am and 8pm. Many of us are awake by 6am and already buying food at that time.
If you are operating a "dai chow" food stall in the evening, how can you run a three-hour business?
The Cantonese term "dai chow" translates loosely to "big fry", which essentially means a wide variety of stir-fried dishes, and it's mostly for dinner. In Penang, the hokkein equivalent term is "chu char".
Their customers usually turn up at 6pm. So how can they possibly end at 8pm? Previously, they served the supper crowd until midnight, but of course, this is no longer possible. One can "ta pau" (take away) dinner, but not supper.
Politicians should listen to the plight of the people especially the B40, which includes many Malays. Try listening to the people living in the low-cost flats in Kota Damansara, Selangor, for example.
Many have lost their jobs, daily meals are uncertain, single moms are struggling, drug abuse is prevalent, and Covid-19 positive cases are running high.
With more than 1,100 units, and with at least four in a unit, no form of social distancing is sufficient if someone contracts Covid-19.
Last week, the Economic Action Council executive director Tan Sri Dr Noor Azlan Ghazali said 600,000 households from the M40 (middle income) group had slipped into the B40, or bottom 40.
He said the figures were based on a 2019 survey by the Statistic Department, so we can be certain that number has risen by now, based on how bad things have become from 2020 to 2021.
Sadly, 80% of Malaysian households are in M40 and B40, so why should we even care about helping these politicians keep their positions when our jobs are barely secure?
With just 48 hours to go before we are officially informed of the government's decision, I'm resigned to facing phase two of MCO 3.0, where we hope to see the re-opening of some economic sectors.
It's conclusive that mass gatherings and physical meetings will still be banned, and the Health Ministry will still have its hands full because the numbers aren't coming down to acceptable levels.
So, let's all pool together to do our best to recover from this global disaster.
Subscribe now to our Premium Plan for an ad-free and unlimited reading experience!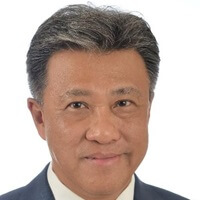 Wong Chun Wai began his career as a journalist in Penang, and has served The Star for over 35 years in various capacities and roles. He is now group editorial and corporate affairs adviser to the group, after having served as group managing director/chief executive officer. On The Beat made its debut on Feb 23 1997 and Chun Wai has penned the column weekly without a break, except for the occasional press holiday when the paper was not published. In May 2011, a compilation of selected articles of On The Beat was published as a book and launched in conjunction with his 50th birthday. Chun Wai also comments on current issues in The Star.