AS we begin 2021, most of us are invigorated by renewed hope, positivity and optimism. After all, it surely can't be as bad as the past year, when the pandemic stunned us into submission and destroyed our way of life.
The miraculously quick availability of vaccines – although only a few countries have fast tracked its approval – means a cure has been found, so, a rebound is in sight.
The coronavirus-induced recession crushed almost all businesses, with the aviation, tourism, entertainment and hospitality sectors the hardest hit.
Many of us, like the rest of the world, lost our jobs, and working from home has become entrenched.
But as Malaysia enters the first week of 2021, and as we prepare to welcome the Year of the Ox, many of us feel bullish.
Naturally, we need to be level-headed, even if we want things to be better.
The number of Covid-19 positive cases can only increase, and Malaysia has disappointingly gone from bad to worse.
But this is partly due to massive screenings conducted on foreign workers by health authorities.
We went into lock down in March last year when our Covid cases averaged mere two digits daily. But the current numbers are a staggering all-time high well into four figures. Still, we're free to move around, albeit with safe practices firmly in place.
The truth is we've simply succumbed to the economic reality. Having to balance the needs of the economy and health of the public means we can't revisit the harsh movement control order (MCO).
Although most of us in the Klang Valley continue to live with the conditional MCO, the tough measures experienced during the MCO period no longer apply.
As local tourism resumes, it's apparent how caution has been thrown to the wind, exhibited by congestion at ferry jetties, and in one situation, a huge crowd at a clothing apparel promotion.
The malls are packed again, and so are the restaurants and coffee shops, and that means we will only expose ourselves to the virus more.
We also need to brace ourselves for the potential shut down of non-essential businesses again if the numbers spiral out of control in the first quarter of 2021.
But real hope has arrived. There is talk that vaccines will be available by April or May, by when we hope trials with volunteers would have concluded.
We should be able to see, by then, the effects on people in countries which have taken the vaccine route.
Malaysia is set to embark on its first Covid-19 vaccine trial, invol-ving some 3,000 participants from eight hospitals under the Health Ministry. The trial would be a Phase Three clinical trial, developed by the Institute of Medical Biology Chinese Academy of Medical Sciences in Beijing.
Malaysia is reportedly working to secure Covid-19 vaccine doses for an initial target of 60%-70% of the population.
CIMB, in a report, forecasted the market will do well in the first half of 2021, due to factors such as additional liquidity available to retail investors, improved sentiment over mass vaccine programmes in Malaysia, reopening of international borders and potential fund flows back to emerging markets.
While I remain an optimist, I am also prepared for volatility and the unexpected. The economic rebound of up to 7.5% growth will depend on internal and external factors, which involve many things beyond our control.
We will also see the unveiling of the 12th Malaysia Plan, the country's development blueprint for 2021-2025. It could well be the ruling government's manifesto ahead of any general election. The 12th Malaysia Plan is likely to be ready in the coming months.
However, we can expect the fractious politics to continue. If the current government seems weak with its thin majority, then the Opposition is just as divided.
It doesn't have the numbers to topple the government, and the two main figures – Tun Dr Mahathir Mohamad and Datuk Seri Anwar Ibrahim – just can't work together.
The DAP has a problem because none of the Malay-based parties want to work with it.
Gabungan Parti Sarawak, which is vital to hold the federal government, has also said it won't work with the DAP either.
The continuous support from the Chinese community for the DAP – which has a strong Chinese appeal – means voting itself out of the government.
This has happened in Sabah, and now Perak, where there's no Chinese representation in both state governments.
PAS, which is clearly enjoying its lynchpin position, will continue to push its brand of Islamist politics, which has unsettled many Malaysians.
We can expect the same theatrics and incredible claims, or lies, from some of our politicians, but they won't be helping to inspire foreign investment.
Sarawak is expected to call for its state elections by March, and that will kick off the year's political events.
It's good to be confident, but don't unfasten the seat belts just yet, because the ride will still be bumpy. And keep those face masks on, too, for insurance.
Subscribe now to our Premium Plan for an ad-free and unlimited reading experience!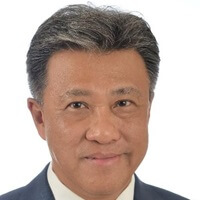 Wong Chun Wai began his career as a journalist in Penang, and has served The Star for over 35 years in various capacities and roles. He is now group editorial and corporate affairs adviser to the group, after having served as group managing director/chief executive officer. On The Beat made its debut on Feb 23 1997 and Chun Wai has penned the column weekly without a break, except for the occasional press holiday when the paper was not published. In May 2011, a compilation of selected articles of On The Beat was published as a book and launched in conjunction with his 50th birthday. Chun Wai also comments on current issues in The Star.