It's been a harrowing week for Datuk Seri Ismail Sabri Yaakob, but he has come out on top and largely unscathed.
THE Prime Minister doesn't enjoy the best narrative. It's not surprising that he hasn't received the kind of endearment his predecessors have.
For one, Datuk Seri Ismail Sabri Yaakob has just been on the job for a year and Malaysians are still struggling to get to know him.
After all, he has never held high-profile ministerial portfolios.
He lacks the charisma, urbane and sophisticated qualities of previous prime ministers, and there's the perception that he is uncomfortable with English, and thus seeks refuge in Bahasa Malaysia.
Social media has been vicious towards his fashion sense. Yet, everyone who has met him says he's a pleasant, humble and decent man.
Unfortunately, that's also a euphemism for being a weak leader, an impression even within Umno circles, with its legacy of tough-guy leaders.
However, the events of the past few weeks have changed the way many Malaysians view Ismail Sabri, including his critics.
Amazingly, he has been able to fend off the intense pressure heaped on him by his party.
Calls and texts had bombarded his phone even before the Federal Court upheld the 12-year jail sentence and RM210mil fine on Datuk Seri Najib Razak for misappropriating RM42mil of SRC International Sdn Bhd's funds.
The former prime minister is facing four other charges on the 1MDB case.
Najib's supporters, some still highly emotional, had insisted that action be taken, including initiating a royal pardon even before the court verdict.
There has been anger that the Bench hasn't been fair to Najib while some insist that the Attorney General must, from now on, be an Umno appointee.
That's fair comment because former attorney general Tan Sri Tommy Thomas would have been the choice of the Pakatan Rakyat government.
The push became stronger after the sentencing, but Ismail Sabri, trained as a lawyer, knew better because interference in the judiciary was a line not to cross.
The separation of powers involving the Executive, Legislative and Judiciary is clearly defined.
Politicians and their supporters (many not well versed with the law) who have met Ismail Sabri, have ended up receiving the same response – he won't interfere in the judicial process, and they must understand how the law works in Malaysia.
It got more intense for Ismail Sabri when he agreed to declassify the governance, procurement and finance panel investigation on the littoral combat ship (LCS) project, which revealed more damaging details.
Although it was a Cabinet decision, the directive was a double-edged sword, and the finger was firmly pointed at Ismail Sabri.
After all, it was he who gave the go-ahead to have it tabled and endorsed by the Cabinet.
While it showed accountability and transparency on the part of the government, it also proved the depth of corruption involving high-level officials.
Many Malaysians would find the dirt, as evident in the reports, repulsive, and as a result, fence sitters may even decide to vote against Barisan Nasional.
Some felt it was unnecessary since the Public Accounts Committee's 250-page report on the multi-billion-ringgit LCS project is injurious enough.
Certainly, the decision of the apex court and the reports of the PAC and panel have proven that our institutions have remained independent and strong.
It's commendable that lurid and colourful quotes have been retained, almost verbatim, in the PAC report, especially the parts on the findings by the forensic auditor.
We have proven to the world that the law is respected and upheld in Malaysia.
Yes, there was a lot of "letting off steam" at the recent Umno meeting, but no one took their anger to the streets.
The Prime Minister, Attorney General and Chief Justice were not sacked, as wrongly speculated by some media.
We are at a defining moment in our nation's history.
We will be judged by how we stand now.
It has not been easy for our judges, especially Chief Justice Tun Tengku Maimun Tuan Mat, who has been viciously intimidated and pressured.
Even members of the media have been subjected to irrational criticisms, mostly bordering on crassness and callousness, without any substantive value.
But sentiments are still raw, and many have found the events of the past week to be shocking because they have been unprecedented.
For some, it is another opportunity to take political potshots at their nemesis. But these are mere sideshows.
In Putrajaya, the seat of government, many are now saying that Ismail Sabri has begun to earn their respect.
But he must prove he has earned his stripes further by securing a convincing mandate for the Barisan Nasional in the coming general election.
This is one Merdeka celebration when we all can stand tall and proud. Happy National Day.
Subscribe now to our Premium Plan for an ad-free and unlimited reading experience!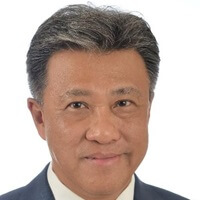 Wong Chun Wai began his career as a journalist in Penang, and has served The Star for over 35 years in various capacities and roles. He is now group editorial and corporate affairs adviser to the group, after having served as group managing director/chief executive officer. On The Beat made its debut on Feb 23 1997 and Chun Wai has penned the column weekly without a break, except for the occasional press holiday when the paper was not published. In May 2011, a compilation of selected articles of On The Beat was published as a book and launched in conjunction with his 50th birthday. Chun Wai also comments on current issues in The Star.