LIFE can throw many unexpected surprises at you, and sometimes those surprises can be exceptionally explosive. Recently news broke online that a farm worker in Kluang, Johor came across one such surprise which luckily left him none the worse for wear.
Is it true that a worker at an oil palm plantation in Kluang found a bomb?
Verdict: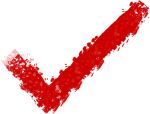 TRUE
The bomb disposal unit from the Johor police headquarters as well as Kluang conducted a successful controlled explosion of an unexploded ordnance, said a statement on the Johor police contingent's Facebook page.
A farm worker at an oil palm plantation in Kluang, Johor discovered an old 95mm artillery shell on Saturday (March 25) while cleaning up the plantation's grounds, said the statement.
The bomb disposal unit detonated the artillery shell at about 5pm on Saturday by using the "high order" technique, which is detonating the device with a countercharge placed next to it.
According to the statement, the detonation and disposal of the shell was successful and there was no loss of life or property damage.
The statement went on to remind the public to contact the police if they come across any suspicious object that could be a bomb.
References:
Subscribe now to our Premium Plan for an ad-free and unlimited reading experience!