Thirty-six people were killed and another 36 injured when a coach had a tyre blowout and crashed into a truck on an expressway in eastern China on Saturday.
The coach, which had 69 passengers on board, collided with a road divider before slamming into a truck in the opposite lane at about 7am, the Yixing municipal police department said in a statement on Sunday.
There were three people in the truck.
The accident happened on the Yixing section of the Changchun-Shenzhen Expressway in Jiangsu province.
A rescue operation took more than eight hours, and the injured were taken to hospitals in nearby Yibing.
Nine people were seriously injured, 26 were being treated for minor injuries and one had been discharged from hospital, according to the statement.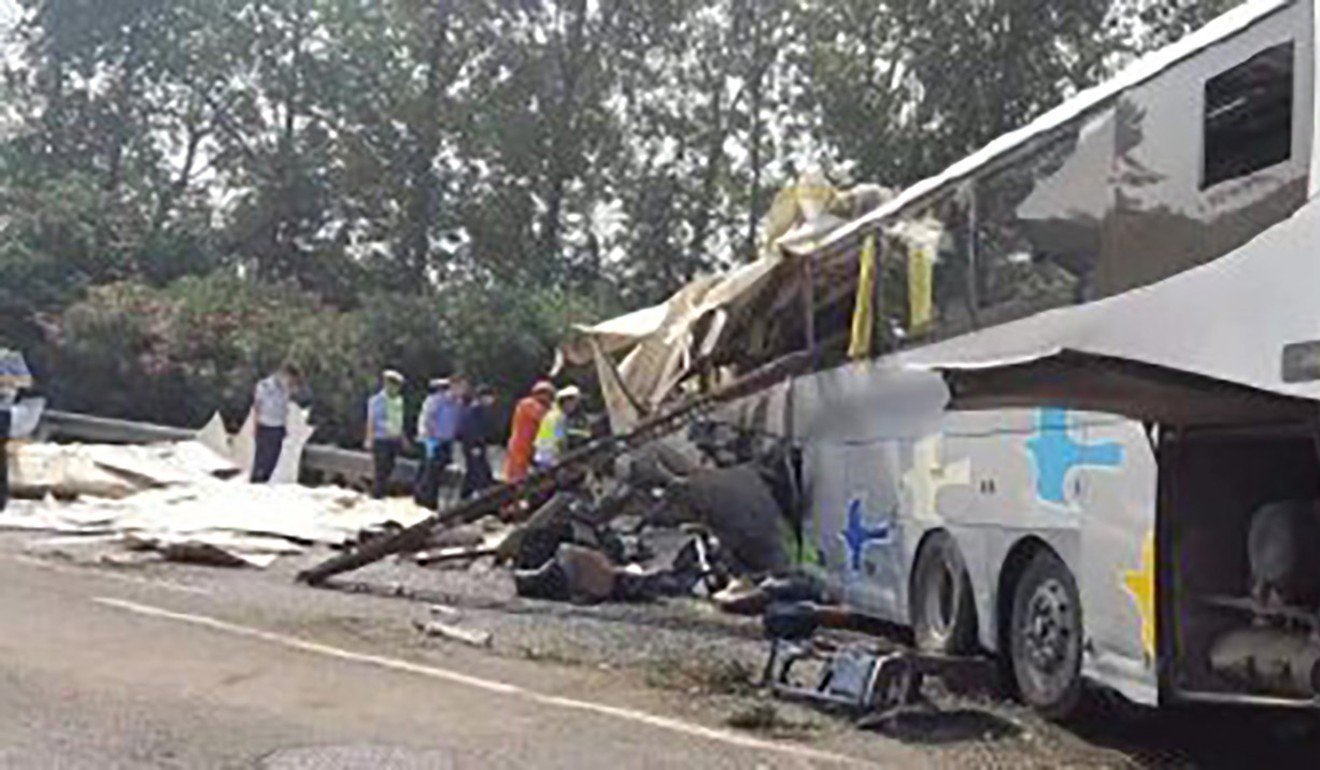 Police are still looking into the crash but said "according to our preliminary investigation, the accident was caused by a blowout of one of the coach's front tyres".
The accident happened days before China celebrates the 70th anniversary of Communist Party rule on Tuesday.
Security is tight ahead of National Day and the week-long holiday marking it, as all levels of government try to make sure nothing goes wrong.
This month, local governments were told to check factories, restaurants, rental accommodation, scenic spots close to water and roads for safety hazards and to take measures to prevent fire, crashes or other accidents, according to media reports.
Traffic accidents are common in China, where about 200,000 people lose their lives on the roads every year, according to the World Health Organisation.
More from South China Morning Post:
For the latest news from the South China Morning Post download our mobile app. Copyright 2019.