?JD.com's billionaire founder Richard Liu, who is the subject of a rape investigation in the US, will be a conspicuous no-show again at a major state-sponsored event in China since his arrest and release by Minneapolis in August.
The Beijing-based e-commerce firm confirmed that Liu will not be attending the World Internet Conference, which opened on Wednesday in the picturesque canal-lined town of Wuzhen. Chinese President Xi Jinping sent a congratulatory letter, read out at the event opening.
Liu was not among the top private business leaders invited to meet with Xi at a symposium last month, which included the founders and chief executives of Tencent, Baidu, Xiaomi and Alibaba Group.
He was also not among the Communist Party's list of private entrepreneurs honoured for their contributions on the occasion of the 40th anniversary of China's reform and opening-up. In late September, he was a no-show at the AI World 2018 conference in Shanghai.
His low profile in China contrasts with previous years when he was seen at similar events along with other tech executives. Liu attended the wedding of Princess Eugenie last month in London with his wife Zhang Zetian.
Before his rape arrest, Liu had worked hard to raise his international profile as JD.com seeks to expand beyond China.
Earlier this year, Liu made his first appearance at the World Economic Forum in Davos, Switzerland. Speaking at a lunch for about 50 people including Adidas Group CEO Kasper Rorsted and Wal-Mart's US chief Greg Foran, Liu told those gathered about how he overcame poverty and came to start and build JD.com, speaking in what he self-deprecatingly called "Suqian English", after his hometown in northern Jiangsu province.
In July, Liu told German media that JD would set up an office in that country by 2018.
At last year's Wuzhen internet summit, Liu took part in a forum. In July 2017, Liu told CNBC about his ambitions to develop retailing without boundaries in the US.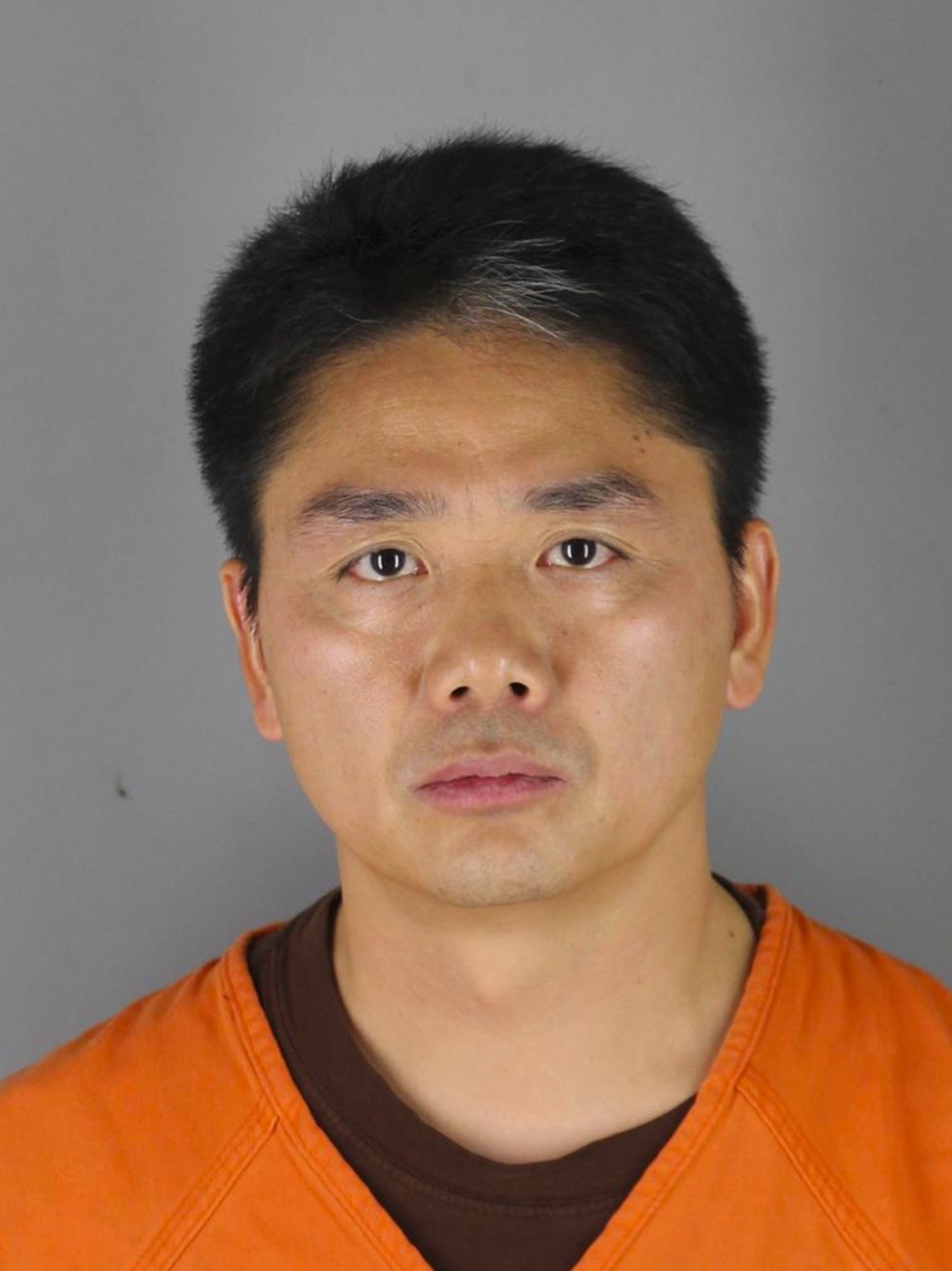 Headquartered in Beijing, Liu's JD.com is one of the biggest online e-commerce platforms in China, based on transaction volume and revenue. The company was included in this year's list of companies being honoured at the World Internet Conference for its achievements in smart supply chain management.
The Wuzhen conference, which was designed to bring both domestic and American tech giants together for China to extend its tech influence globally, has seen Alibaba chairman Jack Ma Yun, Tencent chairman and CEO Pony Ma Huateng, Kaspersky Lab's founder Eugene Kaspersky, Baidu chief executive Robin Li Yanhong among its guests this year.
Alibaba Group, which competes with JD.com in e-commerce, is the parent company of the South China Morning Post.

For the latest news from the South China Morning Post download our mobile app. Copyright 2018.
More from South China Morning Post: