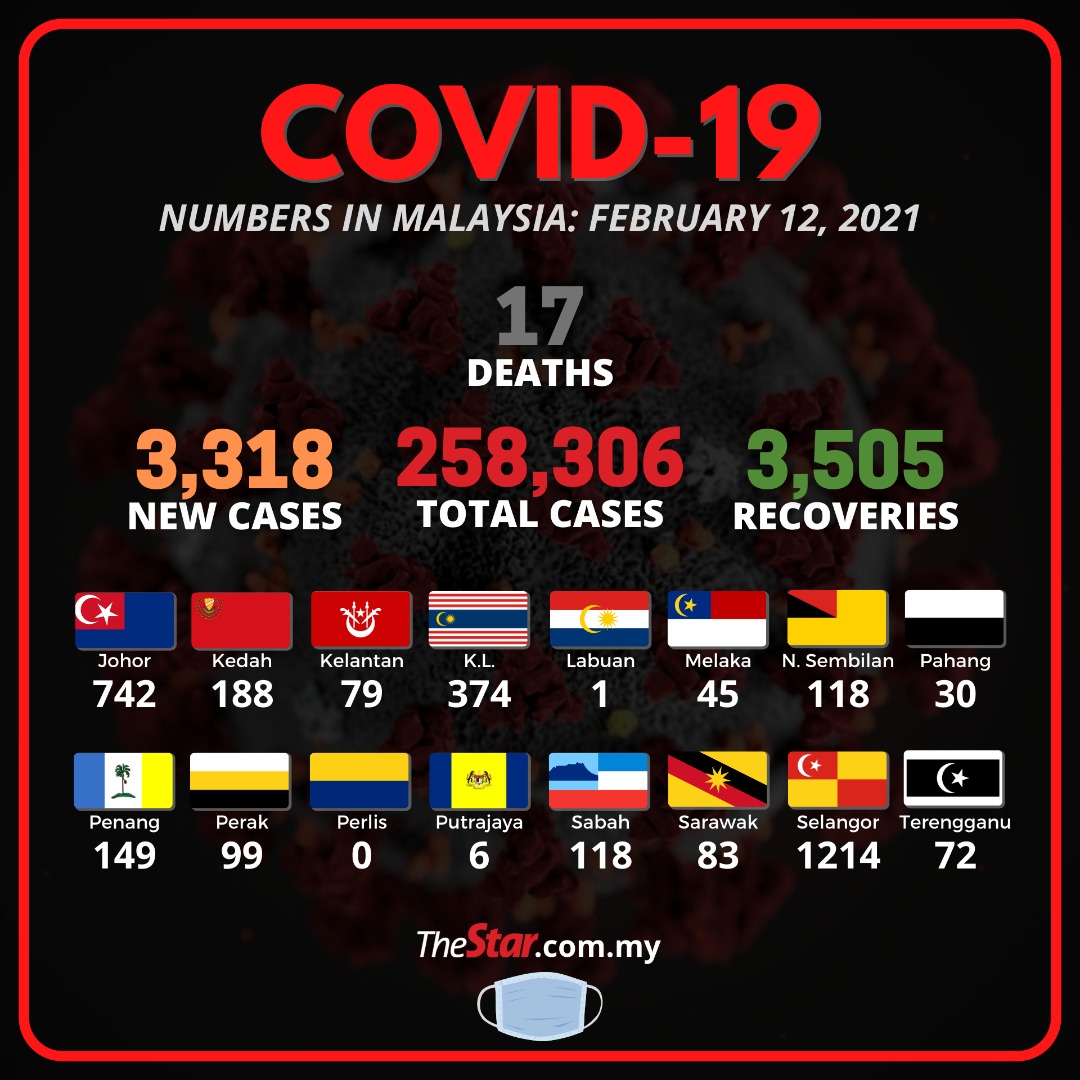 CLICK TO ENLARGE

PETALING JAYA: Malaysia reported another 3,318 new Covid-19 cases on Friday (Feb 12), the Health Ministry said.

The country has now recorded 258,306 Covid-19 cases since the start of the pandemic last year.

Another 17 more people have succumbed to the virus, taking Malaysia's Covid-19 death toll up to 953.

READ ALSO: Covid-19: Recoveries outnumber new cases again, says Health DG

Health director-general Tan Sri Dr Noor Hisham Abdullah said out of the new cases, seven were imported while the rest were local transmissions.

"50.5% of the local transmissions involved Malaysian citizens while 49.5% involved non-citizens," he said.

Dr Noor Hisham added 3,505 patients have recovered from Covid-19, bringing total recoveries to 205,774.

There are now 51,579 active cases in the country with 258 being treated in intensive care units and 119 needing ventilator support.
#COVID19 update for Feb 12. Malaysia recorded 3,318 new positive cases today with 17 deaths. @WHOMalaysia @WHOWPRO pic.twitter.com/mj7Q8ILKJl

— KKMalaysia (@KKMPutrajaya) February 12, 2021