PETALING JAYA: To the Aussies and even his own wife, he was "Mad Maha Sinnathamby" for wanting to build a city in Brisbane.
Two decades later, this Malaysian-born entrepreneur is one of the richest men in Australia for persisting with his vision of starting Greater Springfield, billed as one of Down Under's fastest urban growth regions.
According to its website, it is also the only fully master planned city to be built in Australia other than Canberra.
Maha, who has been based in Brisbane since the 1970s, was back here earlier this week to attend a conference on real estate.
"They all used to laugh at me. I would go to meetings and said that I plan to build a city and they told me that I have gone mad!" he said, recalling the reaction of the Australian authorities when he first proposed the idea of Greater Springfield.
It has been 23 years since its inception and Greater Springfield is the main reason behind Maha's multi-billion-dollar fortune.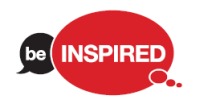 The award-winning development is set to be twice the size of Sydney and will include educational institutions and facilities for healthcare, IT and recreation. It will accommodate 105,000 residents by 2030.
In an interview, Maha recounted a tough childhood in Rantau, Negri Sembilan, where he lived with no electricity, little running water and kerosene lamps to study at night.
"I'm a person who has struggled all the way but I think I am what I am because of the way I was brought up. You were told to survive, and I had to survive," he said.
Maha took on various jobs like selling fruits, driving a taxi and repairing and selling second-hand cars.
Even his education was a stormy path and he failed several times before graduating in civil engineering from University of New South Wales. Despite having a degree, Maha said he was jobless for some time before he finally got a break in real estate.
"I became very rich but lost everything due to a technical fault. I was forced to start from the bottom again. But I never gave up," he said, adding that he was motivated by his father, a hospital assistant, and his mother, whom he described as a "very, very determined" woman.
"I also try and keep myself around positive people because it reflects my energy."
Maha, who has four children and nine grandchildren, said it was pointless for Malaysians to complain about everything.
Malaysia, he said, had tremendous potential and there should be a focus on education, training and retraining.
"Education is the only currency that you can cash in anywhere. No one can steal something inside your head."
He added that the pool of readily available talent should be used.
Maha said his focus would remain on developing Greater Springfield and also giving back to society.
"I will not just give money away. It's like giving crutches to someone who can walk. I think we should train them, teach them so that they can earn a living and live with dignity," he said.