THE importance of having honest politicians to deliver Sabah's needs seems to be on the minds of voters as talks of the 15th General Election (GE15) surface.
Judging by those we spoke to, people in this state feel that election promises have not been fulfilled too many times – from simple issues such as that of a hanging bridge to the bigger issues like resolving the illegal immigrants problem.
Besides the immigrant issue and provision of basic infrastructure like water, electricity and connectivity, Sabahan constituents also want better education, food security, a more competitive state economy as well as delivery of state rights. Ordinary folk on the streets are also eager for younger, energetic and honest political leaders who can give them what they have yearned for for decades.
These are the main thrusts of what Sabahans are looking for from their elected representatives, not just lip service and mere promises.
Retired policeman Tahir Suhod, 61, says many politicians, not only in Sabah, have not lived up to pledges they made during previous election campaigns.
Tahir Suhod
He feels that Sabah has scores of issues to settle but for him, poverty is the one that stands out.
"Sabah needs candidates who can really raise the problems plaguing the people [in Parliament] and actually put an end to them, like poverty.
"This is because some politicians actually forget the people after becoming elected representatives. They disappear after the elections – it is as if they only wanted to be elected into office to look after their own interests.
"The people don't actually want cash from their leaders but rather development that can uplift the economy and then lead to job opportunities," says the Bajau from Kota Belud.
Joefrrin Likius, 43, a Kadazan from Penampang, says many Sabah politicians have touched on state rights as enshrined under the Malaysia Agreement 1963 being fulfilled but the people have yet to see a firm delivery on the matter.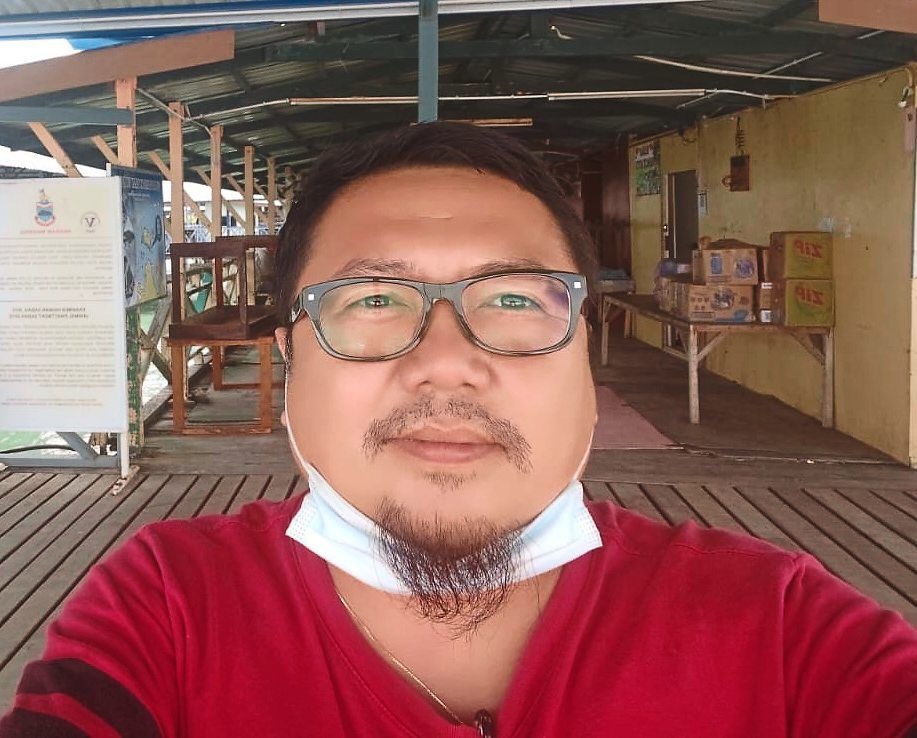 Joefrrin Likius
He says Sabahans are still asking when the state will get its 20% oil royalty as well as stressing the need to fill important positions in the federal civil service in the state with Sabahans.
"Schools in Sabah, many of which are dilapidated, also need urgent attention and funding. This is besides the poor road conditions in the state. We don't need them [politicians] to promise the stars and the moon, just deliver what is needed for us," says the self-employed man.
"I will choose to vote for local parties and candidates but questions of race and religion do not matter to me. A young candidate would be good, and even better if the person is free of corruption."
Sunita Rahman, 28, who is from the Paitan area in north-eastern Sabah, is also concerned by the dire state of infrastructure in the state, particularly in remote areas.
Sunita Rahman
"Whoever the government is later, they must emphasise the improvement of roads as well as water and electricity supply, especially for interior areas in Sabah.
"These things are probably non-issues in most parts of the country. But in Sabah, particularly villagers, many do not have a clean water supply or even power, not to mention the bad roads we have, with some areas not having proper roads at all," says Sunita, who is of Orang Sungai descent.
Universiti Malaysia Sabah senior lecturer Dr Romzi Ationg believes that after numerous elections and promises, Sabahans will be expecting parties and candidates to actually deliver on their manifestos. Romzi also says that questions of development and state rights will matter more in Sabah and Sarawak compared with the peninsula where race and religion seem to be key factors.
"Sabahans in particular will keep an eye on the ability of candidates and parties to actually deliver on their election pledges.
"They are fed up with the many unfulfilled promises in the provision of basic infrastructure and state rights, among others, in the past," he says.
He says voters in the state are also tired of politicians crossing the floor and might resort to punishing those associated with defections.
These are what other Sabahans say on the issues close to their hearts for the coming GE15:
Jason Johesan Mahuyam
Jason Johesan Mahuyam, 41, Rungus from Kudat
Whoever is in power after GE15, I want that government to prioritise infrastructure development in Sabah.
The reason why I stress on this is because the people's economy will be much improved when infrastructure like good roads are provided. That has been the main request by my village in the northern Kudat district but sadly, despite decades passing, this has been but an empty promise thrown by every candidate who contested and won there.
So, for GE15, I will be attracted to vote for a candidate who is not only clean from graft but also from abuse of power, besides having high integrity and mixes well with the people. It doesn't matter whether the person is young or old, as long as he or she will speak for the people without fear or favour.
Kanul Gindol
Kanul Gindol, 56, Dusun from Kota Belud
There are so many issues in Sabah actually but those close to me are the widening development gap between Borneo and Peninsular Malaysia; lack of economic activities in Sabah and lack of competent leaders with high integrity.
I also am very concerned about the state of the education and health sectors in Sabah whereby our facilities and human resources are not on par with those in the peninsula.
On who my vote will go to, I will pick a candidate based on the person's character and good track record. Secondly, I wish for a political party that is capable and willing to bring major reforms to Sabah and Malaysia, not someone who says one thing and does another.
Selamat Gasob
Selamat Gasob, 56, Idahan from Lahad Datu
I will only say that the government formed after GE15 is a good one if they make it a point to really prioritise infrastructure development. Sabah is far behind the peninsula in this matter. Poverty is another issue that needs to be effectively eradicated.
Our younger generation also need jobs as many who graduated from public and private institutions of higher learning are still without any work. Prices of goods are also a headache for Sabahans who have to pay more than their peninsula counterparts.
Although the candidate's race is not important to me, I would likely vote for a Muslim candidate. But that candidate must fight for people of various races and faiths. If a candidate is fair and treats the people well then no problem will arise.
As for the party, I have yet to make up my mind on which political outfit that has a good track record in developing the state and the country.
Ramdin Buki
Ramdin Buki, 35, Bajau from Kota Belud
The incoming government must prioritise a pay rise for civil servants while also stabilising the prices of daily necessities so that the people can afford to buy the goods.
My vote will go to a candidate who strives for zero-corruption as well as being a young candidate. The party who the candidate represents must also have a good track record in implementing effective programmes for the people and have channeled substantial assistance to the rakyat.
Subscribe now to our Premium Plan for an ad-free and unlimited reading experience!