A typical problem
Mr Farid is the owner of a small and medium-sized enterprise in Malaysia, and he has a big dream to enhance his product via research and innovation.
He has set up a research team but the team lacks data to kick start a study.
He and his team would like to establish a quick survey that could eventually lead to a successful collaboration with relevant research institutes in Malaysia. However, he and his team face difficulties in proceeding with the plan.
Mr Farid's experience is not new to us and it is typical among the owners of SMEs. Did you ever imagine that Malaysia would have a platform that facilitates the search and cataloguing of research data?
Can the research data produced by the projects which are funded using public money be made accessible to the public to maximise its impact?
Is research data really like oil - precious and brings fortune to the owner, but vanishes the moment it gets consumed? Or perhaps, is it like rich soil that has great potential to bring life?
Read on to find out more.
Open science
In recent years, many international organisations advocate and promote open science principles. Open science stresses on making scientific research accessible to all levels of the general public.
Regardless of location, religion, nationality, race, age, gender, and income, everyone should be given unobstructed access to open scientific knowledge.
The open science principles are now being slowly adopted in many research communities across the globe.
Open science principles and policies undoubtedly facilitate the flow of data and findings during the recent global health emergency (i.e. the COVID-19 pandemic), and hence speed up the research in battling the threat.
Taking Malaysia as an example, the open data initiatives launched by the Health Ministry and the COVID-19 Immunisation Task Force are good examples.
The relevant COVID-19 data are shared on Malaysia's Health Ministry (MoH) Github platform (https://github.com/MoH-Malaysia) and COVIDNOW website (https://covidnow.moh.gov.my), and soon into the NIH-Data Repository System (NIH-DaRS-https://nihdars.nih.gov.my/).
These initiatives allow public health researchers and policy makers to strategically design plans and policies in combating diseases.
Malaysia Open Science Platform (MOSP)
Realising the significance of open science, the Higher Education Ministry (MoHE) has participated as a Malaysia Open Science Platform (MOSP) alliance, a pilot initiative under the Ministry of Science, Technology and Innovation (MOSTI) which was launched on Nov 7, 2019.
The aim of this initiative is to make Malaysia's research data a valuable national asset by developing a trusted platform that enables accessibility and sharing of research data aligned to national priorities and international best practises.
The MOSP Alliance, which is formed through the Academy of Sciences Malaysia (ASM), has been given the responsibility to lead this initiative that can strengthen the STI Collaborative Ecosystem for Malaysia.
The MOSP Alliance is assisted by three working groups: one to look at the relevant policies and to produce a national open science guideline, while the other two to focus on the capacity building programme to produce the necessary talent, and to be the architect of the underlying infrastructure, respectively.
As for the MOSP pilot initiative, it is envisioned that the platform will play a role in establishing a national catalogue of various sources of data stored at different repositories hosted by five research universities (i.e. Universiti Malaya, Universiti Sains Malaysia, Universiti Teknologi Malaysia, Universiti Kebangsaan Malaysia, and Universiti Putra Malaysia), and research institutes under various ministries, including the Prime Minister's Office (PMO), MOSTI, MoH, and MoHE.
The platform will then be made accessible to the public at all levels such as researchers, academics, students, industries, and government.
Back to the problem faced by Mr Farid and his team. With this platform, they can now conveniently search for research data and output via a dedicated platform, as if using a search engine such as Google.
Once they find the data of interest, scholarly communication can then be arranged with the respective host and this might lead to a collaboration between universities and industries.
The MOSP has great potential – the sky's the limit. By making research data Findable, Accessible, Interoperable and Reusable (FAIR), the platform has the potential to facilitate research related to combating the recent flood incident, as well as other problems in Malaysia.
The initiative does not only democratise research scientific knowledge, it also promotes data-intensive research, ensures high research integrity, and encourages open innovation and citizen science.
Authors: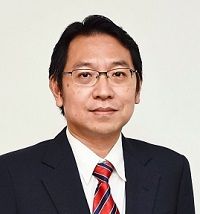 Dr Liew Chee Sun
Data Intensive Computing Centre, Universiti Malaya
Head of Working Group on Infrastructure, Malaysia Open Science Platform
Associate Professor Dr Wong Li Pei
School of Computer Sciences, Universiti Sains Malaysia
Member of Working Group on Infrastructure, Malaysia Open Science Platform
Subscribe now to our Premium Plan for an ad-free and unlimited reading experience!