LITERATURE provides an avenue for students to derive many lessons, which include looking at things from different perspectives and practising empathy.
That is what readers get to do through Trevor Millum's Sad I Ams poem – a text which is part of the English Language literature component for Form One students. In the poem, one is reminded of discarded items, told through the first-person narration.
Activities based on the poem, as well as other literary texts, are available for subscribers of The Star's Newspaper-in-Education (NiE) pullout, which has an English Literature segment centred on the school syllabus.
In the pullout, readers will also find teen writers from our BRATs Young Journalist Programme responding to the literary topics and themes.
To obtain the activities and read the students' response, grab a copy of the NiE pullout on Wednesday, March 11.
Published bi-monthly, the NiE pullout offers English language activities, and a writing platform for teens. It is available only through school subscriptions of The Star.
To subscribe, call the toll free number 1-300-88-7827 (Monday to Friday, 9am to 5pm). For more information on Star-NiE's BRATs programme, go to facebook.com/niebrats.
Read on to get a sampling of our teen writers' response to the Sad I Ams poem. In their response, they wrote fictional autobiographies as they put themselves in the shoes of inanimate objects.
Ooi Shinz Jo

Broken into pieces
YOU used to stare so deeply into my eyes. Your hands, soft and gentle, used to stroke me so tenderly. "My love, my everything" was your affectionate murmurs as you fixed your fond gaze upon me.
I was your pride, the first thing you showed everyone whenever they came; your joy, the last thing you reached for before you fell asleep. I was your protector of the night, standing on the table with a bouquet of roses beside me, both of us keeping watch over you.
One evening, the roses went first. As you threw her into the bin, I could only close my eyes to block out the cries of heartache from the roses. (Or was it from you?)
The sobs lasted throughout the night, and for the first time, you didn't take a single glance at me.
"This is only temporary, " I reassured myself, "how would you ever bear to neglect me, whom you call 'your love, your everything'?"
Still, I was filled with a sense of foreboding. At dawn, the sun cast its scorching rays over the room, creating a reflection of light from my glass frame. I felt your gaze upon me, and beamed with delight as you lifted me up slowly.
Suddenly, droplets of water came trickling down across my picture of a handsome man. You no longer wailed like you did last night; now, tears flowed silently down your face.
Slowly but certainly, a hint of rage started to creep into your eyes. It struck me then that I would never feel your warm look or kind touch again. The same eyes now glared at me in anger, and the same pair of hands hurled me against the wall.
Shattered images of love spilled all over the cold marble floor. There I lay, broken and in pieces.
Still, I waited. Day after day, I lay there, waiting to be glued back together by your renewed love. But when you swept me away, I realised I didn't deserve your love anymore. — Ooi Shinz Jo, 16, Chung Ling Private High School, Penang


Dennis Lai Yong Jia

Worn out
ALLOW me to introduce myself – I am a blouse, born in a factory in Bangladesh. The seamstresses were very efficient, fashioning my friends and me out of plain cloth without any respite in between.
Afterwards, I was packed in a box with a dozen of my friends and loaded onto a lorry, which took us to the airport, where we were delivered to Malaysia.
In Malaysia, we were taken to a famous international clothing store in Pavilion Kuala Lumpur, where I was hung on a display rack along with my friends.
Lots of people came to this store to check out my friends and me as we were affordable and trendy. After a week at the store, I was finally taken off the rack and landed in the arms of a fashionable teenager. Her name was Clara.
Clara was proud of me and wore me whenever she could. She took good care of me, always making sure I wasn't dirtied or damaged, while she stowed her other clothing deep inside her closet. I never had to wait long to be lifted into her arms. I felt so loved and wanted.
One day, while I was on one of my rare breaks, Clara entered her room. In her arms was a new blouse. She hung it next to me. I was glad to make a new friend. Little did I know this new friend would be my curse. From then on, Clara started wearing the new blouse, instead of me.
I couldn't believe the turn of events; I thought I would always be Clara's favourite. What's worse, I was eventually tossed to the back of her closet, along with others, to make way for newer, trendier clothes.
By and by, we overheard Clara's mother telling her to do something about us as her closet started to overflow. The next day, Clara took us downstairs and dumped us in the trash can, without so much as a backward glance.
We ended up in a landfill, far away from Kuala Lumpur. Her actions broke our hearts, but all we could do was to suffer silently. Unfortunately, it would take me – a polyester blouse – hundreds of years to disappear. This is the consequence of fast fashion. — Dennis Lai Yong Jia, 14, SMK Seri Hartamas, Kuala Lumpur


Tasshyea P.K. Sivakumaran, 18, Sunway College, Subang Jaya, Selangor

Canned
I REMEMBER being produced in a shabby, old beverage factory where I was later placed in a box and shipped away. We were delivered to a local gas station and got placed in an arctic-like machine. I got the window seat, together with a few others, who shared my curiosity for the future.
Three days later, a teenager came walking in. His name was Dennis Fitch. He observed us from behind the transparent wall for a few seconds. Soon after, he reached out for me.
It was an exhilarating moment being held in his hand. Though it made me weaker with his every sip, I was thankful I was the one he chose to quench his thirst. Once we reached his car, I was placed in my very own seat. What a thoughtful person, I thought as we drove off.
I envisioned the great life we were going to have. It was going to be like everything I had dreamed of. Fifteen minutes later, I was three-quarters gone. My vessel became fragile and I felt lighter than before.
Shortly after, we arrived at our destination. Dennis picked me from my seat as he exited the vehicle and made for the beach. Everything around me was enchanting. The sky was a pastel pink as the sunset hit the water and the sand.
Dennis took off his sandals and let the cool water sweep over his feet while he glanced at the distance. I felt blissful in that moment.
Out of nowhere, a young girl's voice broke my reverie. She was calling Dennis' name. Without hesitation, he dropped me and walked away. As I drifted away from the shore, I stared at Dennis' receding figure. I received no goodbye, not a backward glance, nor a final sip. — Tasshyea P.K. Sivakumaran, 18, Sunway College, Subang Jaya, Selangor


Firza Azureen RidzuanA life of service
SOMETIME in December 2010, two young girls waltzed into a uniform store with their parents. The mother asked the worker at the store to bring out some samples of white baju kurung.
It was back-to-school season. I was a highly sought-after product. The lady asked for two pairs of baju kurung for each of her daughters, both in small sizes because of her children's petite physiques.
I was placed in a bag alongside other articles that looked identical to me. The amount of excitement I felt was indescribable.
The girl I served turned out to be the younger daughter, who was only six. Her mother placed me on the ironing board to rid me of any creases, ensuring her child would look fresh and clean on her first day in school.
The young girl seemed nervous while getting dressed, staring at herself in the mirror, afraid of the challenges ahead. She grabbed her backpack and put on her white slip-on shoes.
Right before she headed out the door, she took one last look in the mirror. This time, her nervousness had dissolved, replaced by a look of determination on her face. This was a new beginning, a new chapter that she couldn't wait to start, and she knew that I'd be there with her every step of the way.
I served my owner for three full years, until the day her mother put me into a plastic bag along with other pieces to be donated. My young owner went through the bag and took one last look at me, reminiscing about all the memories we had lived through together.
Like the time she got a sticker from her teacher for having the best drawing in class, or the time she fell down in the school's parking lot while chasing her friend, and tore a small part of me which had to be sewn up.
It was a bittersweet journey to say the least, but I was ready to serve another young one. I was ready for my new life. — Firza Azureen Ridzuan, 16, SMK Puteri Titiwangsa, Kuala Lumpur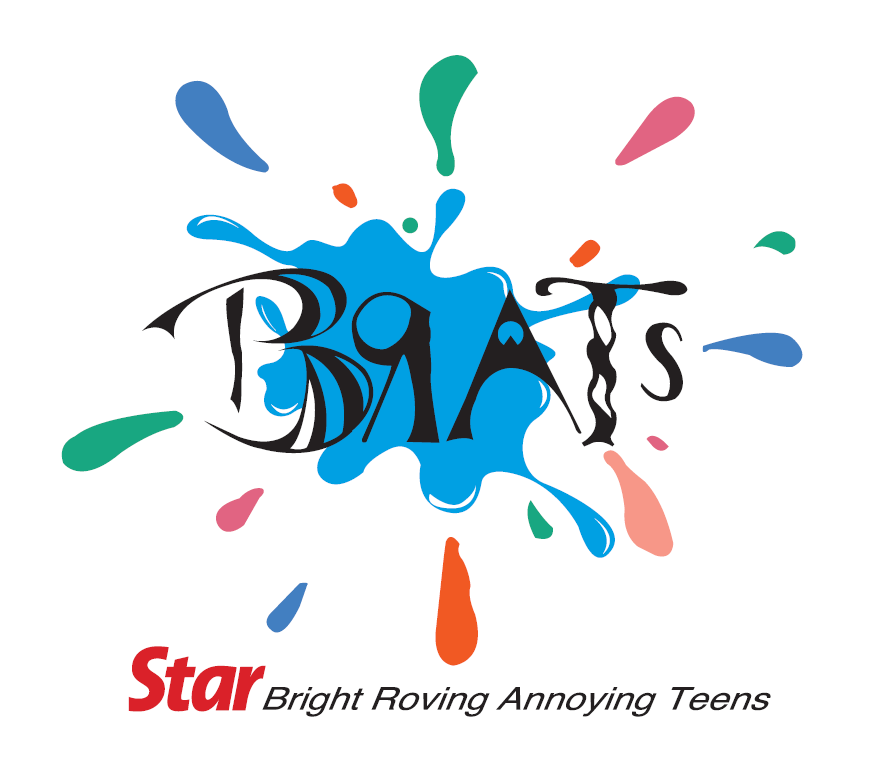 A section in the NiE pullout, BRATs is dedicated to all things that make teens tick. Designed for teens with a passion for writing and journalism, students will be able to read articles written by their peers in The Star's BRATs Young Journalist Programme. For more details, call The Star's Customer Care Unit at 1-300-88-7827, Monday to Friday (9am-5pm).
Did you find this article insightful?
% readers found this article insightful