Five plucky entrepreneurs are clear proof that with resilience and skills, one can rise above adversity.
WHEN it comes to the disabled, many emotions come to play, including sympathy
Till today, many still cannot escape unfair stereotypes borne of a lack of understanding among the general public.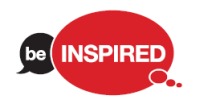 By and large, society still turns a blind eye to them.
However, a peek into the lives of five inspiring disabled entrepreneurs shows that they are not taking things lying down.
They shared five different triggers that helped give each of them a new spark to life.
Independence matters
For as long as he can remember, Ng Say Leng has never been able to do anything for himself, including cleaning or feeding himself.
Even the most basic things such as holding a spoon or receiving a small name card are challenges for him.
"I need someone to always be by my side to help me. When I was young, it used to be my mum but now I have hired a maid," he said.
Suffering from a genetic disease called spinal muscular atrophy, the 38-year-old recalled how his mother used to carry him to and from school.
"We were not rich and we lived in a village in Penang so my mum took me to school on her bicycle," he said.
He grew up with seven siblings, of whom three, including him, suffer from the disease. One of his siblings with the disease passed away a few years back.
Ng said he did not get to go to secondary school as the school was too far for them to commute daily.
He then spent his days at home doing handicraft and making simple items to sell.
"I didn't like it at all, I had no friends and I just stayed home every day," he said.
Then one day, he had a dream where he was using a computer and, in that dream, he saw himself opening up to a whole new virtual world.
For five years, he saved up money and eventually bought himself a laptop.
Being completely foreign to the computer, it took him years to understand how it worked.
"I did not understand English either so I had to use the dictionary all the time to learn and it was really hard at first," he said.
A few years ago, Ng made the life-changing decision to leave home and move to Kuala Lumpur to earn a better living.
"It was really tough as I literally had nothing, except for a my brain and willpower.
"God may not have given me mobility but he did give me a fully-functioning brain that I believe is really smart," he said with a laugh.
After some struggle and successfully undergoing a web development course, Ng founded Say It Sdn Bhd, specialising in web development and graphic design.
He works from home and even has a few disabled friends working for him.
Though he has close to zero mobility in his body, Ng works the computer by clicking the mouse and uses a virtual keyboard as he is unable to type.
He is currently actively recruiting disabled friends who are willing to learn and work for him.
Daring to dream
Aliah Talib and Mohd Khairuddin were born without arms. However, unlike Ng, who has close to zero body movement, both can get around quite independently.
Mohd Khairuddin, aged 25, was born with a deformed spine, leaving him hunchbacked.
"I had to go to a normal school back home in Kelantan where I was born. It was tough," he said.
With teary eyes, he recounted his challenges while growing up with only one happy memory to tell, which was "art time" in secondary school.
He explained how happy and calm he felt while drawing and he soon realised that his drawings were not half bad.
His passion fuelled him and pushed him towards moving to the Klang Valley a few years ago to learn art.
At first it was hard, especially since he had no contacts here and he survived by helping a newly-made friend sell clothes at the latter's shop.
In 2010, he finally enrolled in an art school for the disabled in Bangi, where he took classes for a year.
Now he paints with his feet almost every day and sells his paintings at the Mouth and Foot Painting Artists Malaysia.
"There were a few points in time where I almost gave up, as controlling the pen or paintbrush with my feet is not easy. All my paintings depicted how sad I was.
"But what got me through was my passion and my will, telling myself that every day I am one step closer to reaching my dream of owning my own art shop," he said.
Similarly, 27-year-old Aliah from Kedah also finds a certain joy and calm when she paints.
Having been home-schooled and taught by her older sister, she enjoyed drawing and painting since she was young.
"I never wanted to go to school because I was shy and ashamed of who I was," she said.
However, when she turned 17, her brother pushed her into enrolling in art school to improve her technique and learn more skills.
"At first, it was really hard as the techniques were foreign to me and I needed a lot of patience to learn.
"I almost quit but my dream of becoming an artist and my passion for painting kept me going," she said.
She now paints every day and sells her paintings through the Mouth and Foot Painting Artists Malaysia.
Need to be heard
Born deaf and mute into a hearing family was really tough on Ricky Goo, who found it hard to communicate with his four brothers and a sister.
He went to a school for the hearing-impaired and had friends who could communicate via sign language, but still he found it tough to express how he felt to his family.
"None of them knows how to use sign language and they either write or use random gestures to talk to me," he wrote on his computer screen for us to read.
The 25-year-old did not really see a purpose in life until one day, when his mother sent him to work at his aunt's hair salon.
There he started off just washing customers' hair and slowly learnt how to style it.
As he got better, he finally found his platform to be heard, which was giving customers a new look.
Without speaking and with only a few gestures, he is able to cut or style his customers' hair to their liking.
"It gave me joy and that was when I decided to take up a hairdressing course in college.
"When I stepped in, I was a little intimidated at first as I was the only deaf person there but my friends were really welcoming and nice," he wrote.
Now, he runs his own hair salon together with his mother and brother in Sutramas Apartment in Puchong.
He has a lot of loyal customers along with new ones, and his brother sometimes helps break the communication barrier for him.
Not giving up
Lim Chee Wah was not born blind, but his vision deteriorated in his 30s when he was diagnosed with Retinitis Pigmentosa.
This genetic disease causes visual impairment and often blindness and the deterioration rate speeds up if one gets it later in life, though sometimes symptoms do start in infancy.
Before he lost his sight, Lim was working in the food and beverage industry as a kitchen assistant.
But as his eyesight slowly got worse by the day, he no longer wanted or was allowed to work in the food industry.
"When I first found out I was going blind, I felt like I had lost all purpose in life and it did not make sense to live anymore," he said.
The 53-year-old said he found it hard to adapt and continue with life as he felt dejected all the time.
Before he became completely blind, he was still flipping through the newspapers and he found an advertisement for foot reflexology lessons.
The next thing he knew, he had signed up for the lessons and he now runs a foot reflexology and massage business in SS15 Subang Jaya called Tai Jo Lim Traditional Blind Massage.
"As I slowly accepted my fate, I told myself that I still had everything except my sight and I could still do anything and everything.
"Since I was a child, I have never liked having people look down on me. I also do not want to depend on others, so what was left to me was my pride and I had to save it," he said.
Lim is also looking to improve the lives of other blind people by employing them and all the employees at his centre are visually impaired.
Perseverance pays
Coco Tan was fighting for her life three years ago after an accident which left her with a concussion, memory loss and broken bones in almost every part of her body.
"When I woke up, I was so lost. Until now, I still have no memory of things that happened a few months before the accident.
"I hit rock bottom as my multiple spinal fractures left me paralysed and I did not have the will to live anymore," she said.
What made it harder was that she used to be active in sports before her accident.
It took the 29-year-old six months to finally sit up and when she finally willed herself to stand up much later, the doctors told her that it was a miracle.
Even now, three years on, Tan can stand unaided for only five to 10 minutes and can walk with a walking stick for only about 300m.
Tan, who has a younger brother and sister, almost lost mobility in her legs because of her fractured ankles and tendons.
"I still cannot walk up the stairs or on uneven ground.
"One day, I had a wake-up call. I saw a video of Nick Vujicic and told myself that I am only in my 20s, how could I live like this as no one would be able to take care of me forever," said Tan, who was raised by a single mother.
Since no one wanted to hire her in her condition, she decided to venture out on her own.
Now, she has her own online interior design company along with two stationery and flower shops named Cre8tive in Ativo Plaza and Kepong Maluri.
"My family, friends and, especially, my mum were what kept me going and helped me recover.
"It is also the mentality of not giving up to achieve your dreams.
"Since I was young, I always wanted to be an interior designer and now, after everything I have gone through, I managed to become an interior designer," she smiled.
Subscribe now to our Premium Plan for an ad-free and unlimited reading experience!