GOOD things take time. Great whiskies take a little longer.
Years or decades spent maturing inside wooden casks allow the elements to work their magic and imbue each with distinct characters and complexities.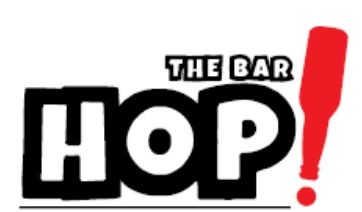 The Barrel by Feringgi Bar in Shangri-La Rasa Sayang, Penang, celebrates this barrel-ageing process through its vast range of bottles and specialty house concoctions.
Located on the Rasa Wing mezzanine floor, the bar is an extension of the resort's award-winning Feringgi Grill and exudes swanky vibes with its red brick walls and dark wood accents.
Above the centrepiece bar is a floating rack showcasing over 130 whiskies – ranging from the world's most revered single-malt Scotch to American, Japanese and Irish varieties.
It is a true whisky connoisseur's paradise and the best place to explore the subtle nuances between different bottles and regions, as well as the sheer diversity of notes and flavours.
During our visit, the grill's assistant manager Emirul Kassim presented two drams from the well-regarded Speyside and Highland distilleries.
Whisky connoisseurs will get to savour the nuances of some of the world's best single malts.
The former, aged 17 years, was richly sherried with toffee notes and a long finish. The latter, a 15-year-old expression, yielded fruitiness with a light salinity.
Emirul doubles as the bar's mixologist and even goes to the extent of ageing some spirits himself to create several unique cocktails for the Christmas season.
Barrels used to age spirits are typically charred on the inside, creating a coating that filters out undesirable elements.
Over time, the wood imparts essences of its own. As the barrels also "breathe", the harsher ethanol notes evaporate, mellowing out the final product into something smooth and enjoyable.
The resident mixologist ages gin used for the Santa Teresa Vesper (left) and Coffee Negroni.
This is evident in Emirul's Barrel-Aged Coffee Negroni and Santa Teresa Vesper.
Both gin-based concoctions spend between 30 and 90 days in imported virgin American oak barrels, softening bitter notes while intensifying their botanicals.
"They are spirit-forward and equally great as pre-dinner aperitifs or enjoyed alongside meals. I went for flavour profiles that will stand up to rich and robust festive dishes," explained the mixologist, who has represented Malaysia in competitions.
Indeed, when taken with the Foie Gras Terrine from Feringgi Grill's Christmas Eve set menu, the Coffee Negroni offset the richness.
Savour the joys of Christmas with the Cookies and Cream Eggnog (left) or Cranberry Pomegranate Cider.
Alternating sips of the Vesper with bites of the Grilled Wagyu Beef Tenderloin also refreshed the palate and accentuated the meat's umami flavour.
Holiday cheer flowed freely as the Cranberry Pomegranate Cider had a fizzy zing, which was a refreshing counterpoint to the decadent Half Lobster Thermidor, another festive main course.
After the Chocolate Hazelnut Bouche de Noel dessert, a glass of Cookies and Cream Eggnog were the perfect nightcap.
While the eggnog was made according to a classic recipe, Emirul added cookies for a textural twist.
Although wine has long been the go-to pairing for meals, cocktails, too, can make an interesting experience. So try some while savouring your festive indulgences.
Throughout December, Feringgi Grill offers a five-course festive set alongside its exquisite a la carte offerings, except for Christmas Eve and Christmas Day when only the set is available.
The Barrel by Feringgi Bar, Shangri-La Rasa Sayang, Batu Feringgi Beach, Penang. Tel: 04-8888788. Business hours: 5pm to midnight daily.
This is the writer's personal observation and is not an endorsement by StarMetro.
Subscribe now to our Premium Plan for an ad-free and unlimited reading experience!