THE east coast floods that were dubbed the worst in Malaysia in recent years may have subsided months ago but the struggles of its victims continue as they pick up the pieces.
Many who are aware of the long road ahead for the victims continue to do their bit to ease their burdens.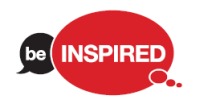 A visit to the Terminal Bersepadu Selatan (TBS) saw a couple of donation boxes for the flood victims, still in place.
"We started this disaster fund in 2011 and the money collected is channelled to an account managed by the Prime Minister's Department Property Management Division (BPH), which will also decide on disbursements," said Maju TMAS managing director Roslan Shariff.
Currently, it is working with the Kelantan state government relief unit to provide basic appliances to the families as they move into new homes.
"We will find out what they need before sourcing for the items. We will also provide the logistics arrangements," Roslan said, adding that they had previously contributed to landslide victims.
Tengku Nor Azah Tengku Mahmood, the driving force behind the Facebook group Save East Coast, said that seeing the situation the victims were in was heart-wrenching.
Tengku Nor Azah's group is powered by volunteers made up of mostly her family and friends.
"I was in Kuala Krai at the end of March and saw many victims still living in tents. I was in an air-conditioned car and even then. I felt the heat too hot so I could not imagine what it is like to be living like them," she said.
"As a fellow Kelantanese, I worried about the situation. Luckily none of my family members, except one aunt, had to be evacuated. There were these heartrending stories about hospitals getting cut off and people running to the hills to escape the rising waters.
"Then I got to thinking about what I can do and realised that I have more than 1,000 friends on Facebook. If everyone were to give RM10, we would be able to help a lot of people.
"So we started a campaign with the tagline 'Lend a helping hand, you won't miss your RM10'," Tengku Nor Azah said.
A systematic group formed quickly, with teams divided into those who went shopping for the necessities to be sent to the flood-ravaged areas, teams that packed and ensured smooth logistics at the airports and those who delivered the goods using private vehicles.
The group's efforts snowballed and they even got pledges from companies and anonymous individuals, enabling them to charter a private helicopter for almost five days which allowed them to reach out to victims in remote areas who had little to no access to the flood aid that was pouring in.
"We managed to deliver almost a tonne of cargo every day and after Jan 2, when the flood began receding, we stopped providing aid by air.
"We were, however, still putting together care packages that included things like sarong, candles, sanitary pads, biscuits and diapers.
"These were distributed using land vehicles," Tengku Nor Azah said, adding that they later started preparing home kits with items such as small stoves, pots, mattresses, plates and cups.
While the group no longer asks for donations, they hand over whatever they have to Raja Shamri Raja Husin who is helping to rebuild homes in Kelantan.
Insaf Malaysia, a non-profit organisation, is also taking part in the rebuilding process, specifically for orang asli affected by the floods.
"We plan to build 15 homes for the remaining Batek families in Kampung Kuala Koh and Gua Musang beginning May.
"There used to be 25 families living in the area but after the flood waters receded, 10 decided not to stay when they realised that no help had arrived," Insaf president Ishak Abdul Kadir said, adding that Insaf had built 30 homes to date.
Each house takes 48 hours to build and the 6.1m by 9.1m structure consists of two bedrooms, one living area, a kitchen and veranda.
"I would go so far as to call this recent flood as a 'land tsunami'.
"The soil could not retain the water as it should due to logging and it rushed down with tremendous force.
"At the same time, the sea water also rose and travelled upriver, covering everything in its path.
"Where flood waters would only reach 10 feet, this time it rose to anything between 35 to 40 feet, which is deep enough to inundate a four-storey building.
"The flood affected a much larger area than previous times as well," Ishak said, adding that the victims also required food and clean water, among other things.
Insaf is still looking to secure sponsorship for 11 of the planned homes.
In the long term, it was reported that the Federal government will buy plots of land to build houses for victims whose homes were swept away in the floods.
Only five out of the planned 1,918 homes have been completed to date as the process of acquiring the land is a long and complicated one.