I used to be the kid in school that was too shy to even change in the toilet if there were other schoolmates around.
When colleagues learned that I was visiting Club Med Tomamu in Hokkaido, Japan, where guests have access to an onsen operated by the neighbouring Hoshino Resorts, they were adamant I put my inhibitions aside and give it a go.
For the uninitiated, an onsen is a natural hot spring bath house where guests can soak up the water's numerous healing properties and let the day's worries melt away.
Oh and you have to do all that without a stitch of clothing.
I mustered all my courage and headed to Kirin-no Yu, an onsen conveniently located opposite Club Med Tomamu's main entrance.
I deliberately arrived at 9.30pm, an hour and a half before closing time, thinking that surely, most people would've retired to their rooms by then.
Unfortunately for me, it seemed everyone had the same idea as the place was packed.
I got to the changing room and was taken aback at the sight of 10 to 15 men (there are men-only and women-only sections) in various states of undress, getting ready to enter or leave the onsen.
At the same time, seeing a big group of men laying bare their vulnerabilities fuelled my courage and confidence as I felt a sense of solidarity with them.
I was given two white towels: One, a typical bath towel to dry off just before I put my clothes back on later, and the other, a significantly smaller one to take into the onsen.
I tried not to think too much about it. The layers came off and I immediately headed for the onsen.
As I made my way there, suddenly, the onsen operator started saying something to me in Japanese. Was I doing something wrong? Is this NOT the onsen?
It turns out he was informing me that one of the tour buses (ferrying visitors from other resorts) would be leaving soon, and was asking if I was part of that tour party. Phew!
Before getting to the onsen, a row of shower stations lined the side of the walls (for hygiene purposes, guests must clean themselves before dipping into the hot spring). At each station, there were bottles of shampoo, conditioner and body wash, and a stool. And no, there were no dividers or doors between stations.
This was actually the most uncomfortable part for me. It was hard not to feel self-conscious, as I scrubbed every nook and cranny of myself with other people just a few inches beside me. After washing myself (rather quickly), I went straight for the hot spring.
The onsen was outdoors. The moment I left the shower facility, a spine-chilling cold (it was about -10°C that night) greeted me but it only lasted a few seconds, as the onsen was just a few steps away.
The onsen, which looked out to a forest full of pine trees, was warm and comforting.
Meanwhile, neck up, the air was cool and refreshing. There were even snowflakes falling on my cheeks! It was just magical.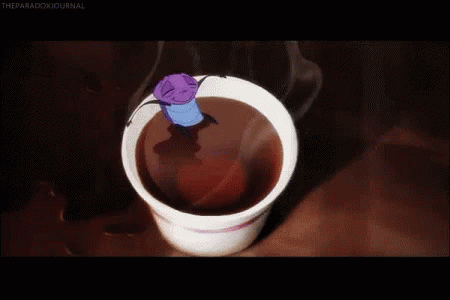 Five onsen survival tips:
1 Read up on onsen etiquette before you go to one. There are obvious rules such as no phones and cameras allowed to lesser-known ones like having to cover up your tattoos with a patch. (Tattoos are frowned upon in Japanese culture.)
2 Naturally, you're tempted to cover your private bits with the small towel. You could, but doing so might attract more attention as you'll probably be the only one doing that. Best to just blend in with the crowd.
3 Most onsens don't provide facial cleansers so bring your own if you need to use them.
4 Use the hairdryer in the changing room. During winter, it's best to dry your hair before you leave the onsen as walking out into an environment with subzero temperatures with wet hair (especially if you have long hair) isn't a good idea.
5 While everyone is completely naked, don't be startled if someone fully-dressed walks in. Every so often, a guy comes in and sticks a thermometer into the pool to monitor its temperature.
Subscribe now to our Premium Plan for an ad-free and unlimited reading experience!